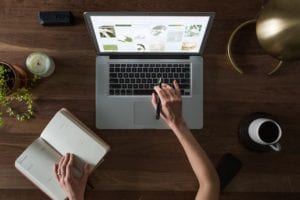 Video is an essential tool for modern teachers to increase learning in and out of the classroom. Teachers can use video to inform, educate, and, most importantly, engage with students at every age and skill level.
Videos help increase participation and comprehension. It's a good fit for today's students who are both connected to and distracted by technology. It helps captivate students' attention and boosts learning.
Creating and incorporating video for your students is easier than ever with no-hassle tools.
Anytime, Anywhere Lessons
We live in an on-demand world, with resources available anytime, anywhere. You can make sure your lectures are the same with recorded video. This creates a win-win for both students and teachers.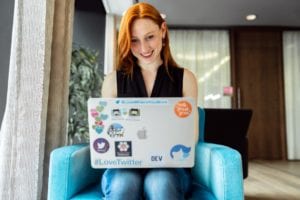 For students, they can rely on video to review class lectures or lessons. They can watch from home to stay on track. Videos allow students to return to a class topic they didn't understand the first time. It empowers them to learn at their own pace.
For teachers, you don't have to repeat yourself over and over again to make up for absences or questions. Class topics are always available as a reference year after year, providing you the time to focus on face-to-face interactions.
ScreenPal allows you to easily record your lectures with both a webcam and screen recorder. It integrates with your Learning Management System, creating recordings with one click. ScreenPal has screen recording integrations in Canvas, D2L Brightspace, Schoology, and Google.
   

Utilize Screen Resources
Improve the impact of your lectures with supportive visual elements included in your recordings. Visual aids can take many forms, from PowerPoints to spreadsheets, and reinforce your audio explanation. With both your lecture and visual content, your lessons will increase interest and retention.
ScreenPal's screen and webcam recorder allow you to record both your lecture and screen-based resources easily. It's as simple as opening the screen recorder and pressing record. You can record either your webcam, computer screen, or both by selecting your choice when you launch the recorder.
"There's just lots of flexibility there when you can literally show and record anything that's on your computer screen," said College tech integrator Gannon Nordberg. 
   

Student Engagement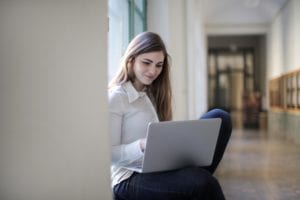 Getting creative with video isn't only for teachers. Students also have easy access to video creation, empowering them to learn by doing it themselves.
When you provide them with the tools to create their own video assignments, you open doors for long-term learning. It gives them the ability to teach themselves a lesson topic in a creative way. By showcasing their work in this unique way, you create more engaged and self-instructive learners.
Screencasts-O-Matic gives everyone access to their own recording equipment. The Chrome browser extension makes it even easier.  You can add it to your PC, Mac or Chromebook, for recording on any device from anywhere.
Download the ScreenPal Chrome browser extension from the Chrome Web Store by clicking "Add to Chrome." Once installed, click the extension icon to start recording.
   

Go Beyond the Lecture
Recordings are not limited to lectures alone. Get creative and organized with videos that supplement your syllabus and student feedback.
How many times have you answered the same ten questions at the beginning of each year? Simplify back to school questions with FAQ videos to help students, and many times parents, understand the class dynamic, communications, and expectations. This simple step will kick off the school year on the right foot year after year, for both you and your students.
Videos can also help your students catch up on things outside of your class curriculum. Use tutorials to get them caught up on the things they ought to know already or a refresher. Using video as a reference frees up your class time to teach new things.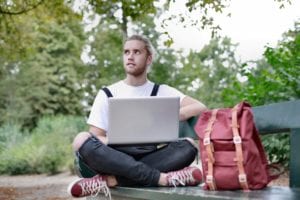 Creating and managing video is simple with ScreenPal's hosting management platform. ScreenPal provides a hosting management platform to give you control. You can categorize videos and create channels to match your course syllabus. You'll also know who is and is not watching to track performance and engagement.
The education sector is evolving rapidly. Video helps you connect with your students to empower their learning. With ScreenPal's easy tools to create, share, and manage videos, you'll innovate your classroom for higher student success.