If you're looking to add more video content to your business or blog site, you've come to the right place.  You don't need to be a professional video editor to create high-quality videos.  You just need the right tools to get it done.
The ScreenPal Video Editor is filled with a ton of easy tools to enhance any video. You don't need to learn every trick in the book or read a ton of manuals to add edits to your video. With our video editor, it takes a few simple clicks of the Tools menu to add an edit.
We've gathered 5 powerful edit tools you can use and it's probably something you didn't know you could do.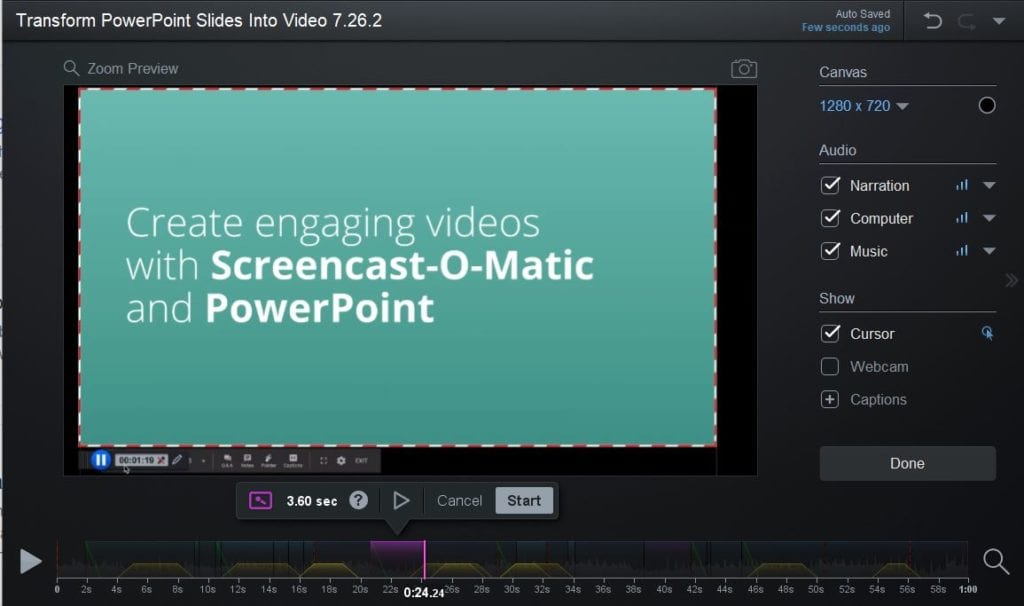 1. Narrate
Forgot to say something in your screencast but don't want to rerecord it? The frustration! After recording a 7-minute video presentation, you realized you've missed an important point.  The Narrate tool is great to use when this happens.
With Narrate, you can go back to your recording and add audio narration to a section of your video.
Here's a tip: If you need more time, you can use the 'Insert Pause' tool to add seconds to your video.  You can then add your audio narration within this pause in your video.
2. Replace Video
Replace Video is similar to the Narrate tool but with video.  You can replace any part of your recording.
For instance, let's say you've recorded a 7-minute video presentation and you have updated slides.  Instead of recording your entire presentation from scratch, you can rerecord sections of your video that show your updated slides.
The Replace Video tool comes in handy when you want to keep your audio narration intact.
3. Arrow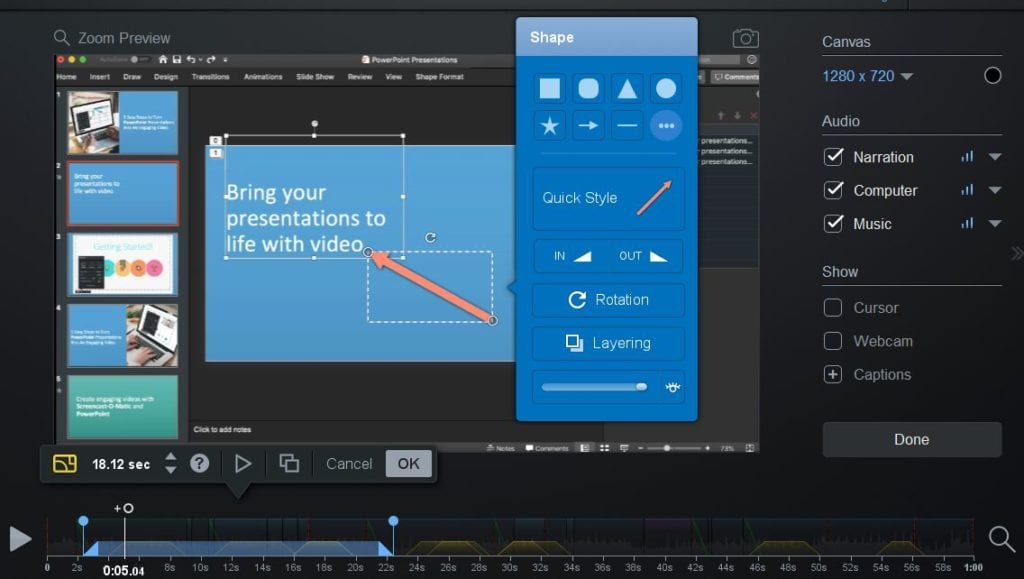 If you have a particular section of your video you want to emphasize, you can use an arrow to point it out. The Arrow is among the list of Overlay tools that are available in the video editor.
Add an arrow anytime you want your audience to watch a particular area of your screen.  It's easy to add and customize to fit your brand color.
Here's a tip: If you have several items on your screen to point to, you can use animation or 'Edit Points' to move your arrow from one place to another.
4. Blur 
Showing your computer screen can be intrusive especially if you want to hide private email addresses or personal notifications that pop up in the middle of a recording.  Luckily, you can easily blur these out of your video.
The Blur tool is helpful when you want to cover up specific areas of your screen.  You can customize the opacity of the blur as well as the length of time you want it covered.
Here's a tip: You can also animate the blur when your screen is moving. Just use 'Edit Points' to move it.  Here's a full tutorial on moving blurs.
5. Image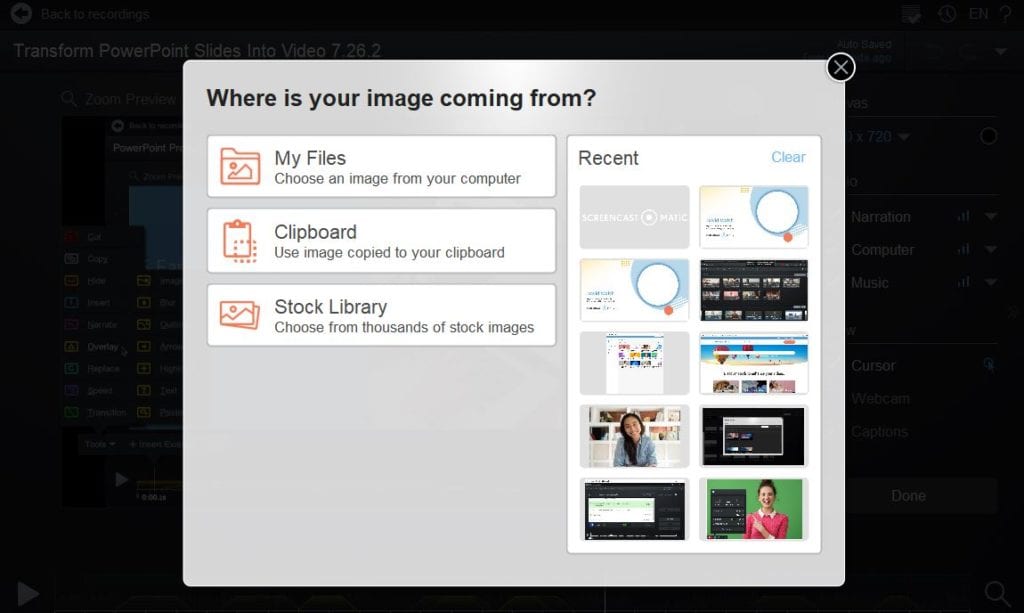 An illustration, graphic, or image can help emphasize your message.  You can easily add an image to any part of your video.
For instance, you want to highlight a specific graphic or image in your video. You can upload and import any jpeg or png file into your video. Use our PNG maker to create the perfect png file for your video or edit any image with our Image Editor.
You can then customize the shape, add a shadow, or use transitions to showcase your image.
Here's a tip: Don't have the right image to tell your story? No worries! You can head to our Stock Library and choose a picture.  Pick from thousands of images and add them to your video.
Put These Video Editing Tools Into Good Use
Now that you have some excellent video editing tools under your belt, the next step is to record some videos, then experiment with these tools.
Just remember, don't get frustrated.  Becoming a video editing guru takes a ton of practice.  Implement these tools and figure out what works best for you and your videos.
Looking for more?  We have a long list of editing tutorials including green screen, audio editing, stock library, animations, and more! Check out our tutorials page to learn more.