If you're doing business during the pandemic, you know now more than ever how vital maintaining client connections are. It doesn't matter if you're a small or large company, videos can help you stay connected with customers, increase your sales, and save you time. 
Here are the top 5 ways businesses use video to communicate with their team, meet customer demands, and grow their networks. 
1. Easy Way to Communicate 
When in-person meetings with customers aren't possible, video is there to help you effectively communicate with your customers.
Everyone knows this situation all too well. A customer is having issues navigating your website to place an order. But instead of answering a handful of phone calls tying up your day, how about creating a quick video to show them the way? Phone support may be the fallback, but it doesn't have to be.  One suggestion: Video tutorials.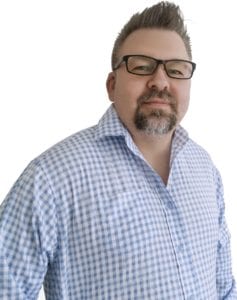 Business owner Soren Jensen said he has found creating videos makes him much more effective with his time. He uses it to communicate and respond directly to customer questions.   Other forms of communication haven't helped.
"A client calls and tells you their issue. This form of communication doesn't give you time to research, leaving you unprepared to answer their questions," he said.
After many trials and errors, Jensen has found the most time-efficient way to give support and help clients is to make short video guides. He uses ScreenPal to create all of his videos and feels there are numerous reasons why it works.   
"The response has been positive. My clients love it."
Why it matters
You can save a lot of time communicating with video.
Simple solutions
You can spend some time making video responses to common questions and reuse the content as needed. This way, your client can view the video while working on the issue and can pause whenever needed. 
Upload your videos to your ScreenPal account and create a channel.  For instance, you can label a video channel 'Frequently Asked Questions' and provide the channel link to your clients.  They will have all the answers in one sharable link.
2. Staying Connected with Remote Staff and Clients
As the pandemic gripped the world, employees were sent away from the office to work from home. Stress levels have been running at an all-time high as everyone has scrambled to figure out the new norm for their 9-to-5 jobs. Staying connected has never been more important, especially if you are managing a full remote staff.
Videos can help you keep your team stay on track and keep everyone in the loop.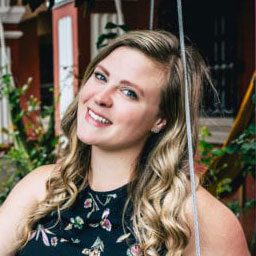 Meet Remote Like Me owner Taylor Lane.  Lane started her company three years ago to help people from around the world find remote jobs. Through an array of digital courses, coaching, e-books, and a Facebook support group, Lane and her team guide individuals to find the best remote jobs. She relies heavily on video as a way to stay engaged with her remote team and feels it's an even stronger way to communicate than email.
"It's a much more visual, virtual experience than replying to an email," Lane said.
One unique way Lane uses video in her business is when she is overhauling customer resumes. Instead of taking red ink to paper, she uses a video to explain her changes. 
Stop wasting time onboarding new employees, or spending hours answering emails. With video responses, you can get your time back to focus on growing your business.
Why it matters 
It's important to be clear with your staff or clients.  Videos are a great way for viewers to understand your point of view.  
Simple Solutions
You can explain your thoughts in a video using the screen recorder. Open your screen and choose to show your webcam.  You can do a walkthrough of anything on your screen.  It will give your viewers a chance to understand your point of view. Send them a video link so they can rewatch your video as many times as they want or until they fully understand the material.  
3. Reduce the Number of Meetings


According to a study by Bain & Company, CEOs spend the equivalent of two days each week in meetings. Online Marketing Business Owner, Jimi Hove of Denmark uses video as a way to keep his team up and running.   
"I can show and tell with a video, all in three minutes.  There is no need to type out a thousand words to get my point across," he said. 
Hove says videos are an effective way to avoid in-person meetings. He can skip long car rides to meet clients.  Sending a video link is much quicker.
"They are able to see my work without ever having to set up an appointment. The flexibility is great for me, AND my clients. They are all very impressed," he said.

Why it matters
Reduce meetings and stay connected with customers, all from home. 
Simple Solutions
You can emphasize and highlight your video message with our video editor. Add voice and text instructions, arrows, lines, boxes, and other symbols explaining your points.
To keep users engaged, make sure to include an agenda at the start of your video. 
4. Influence Your Community 
Simplify your workflow with video. Videos can drive a huge positive change in your company. Outsourcing Angel Founder Linh Podetti connects daily with virtual assistants online. Her business matches large companies with employees in developing countries. No one travels back and forth. All the work is done online via the internet and with the use of videos.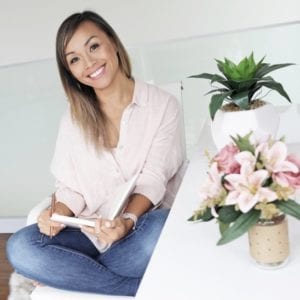 "Our solution isn't just how to save businesses money and time," explains Podetti. "We see it as a solution to solving poverty in developing countries."
Everyone works remotely from home. Her staff works from all over the world including Australia, Singapore, Indonesia, Nepal, and Pakistan. 
Podetti manages to streamline communication with her secret weapon—video screencasts.
"This is the ultimate tool. I need everyone (clients) to use it to effectively work with their virtual staff."
Podetti's platform of choice is ScreenPal. It's her must-have tool to keep business running without anything getting lost in translation.
"Whenever there is an issue with projects or communication it always comes down to, 'Why didn't you just do a video screencast?'" laughs Podetti.
Podetti believes her company is all about focusing on how to empower talented people who are limited by their location. She feels today's technology coupled with the internet can be a key factor in ending poverty. It helps create work opportunities for people in developing countries.
"If we could get our employees to teach the next stage or next generation of younger people how to work online, then they all could earn a good living working from home," she said.
Her business model is a win for everyone. Her virtual assistants are able to work from home, be more productive, and be with the ones they love at the same time.  
Why it Matters
Being able to give back and help communities across the globe can be very motivating too. Video is an essential workflow staple for business. There is no better way to explain something than to screencast your instructions with video and audio.
Simple Solutions
If you are creating different types of videos for your business, a simple solution is to add your own custom intros or outros. Add your company logo and brand colors to your videos.  You can add video intros or outros with the video editor. Encourage your staff to include custom intros and outros for a professional effect.
5. Great Way to Make Money
Maybe you're just starting out your journey into business ownership, and you want to be all-digital, why not use videos to get you started? Miles Beckler is a YouTube "How-to" guy and has learned to make a fortune at helping people figure out life's most challenging and not so challenging issues.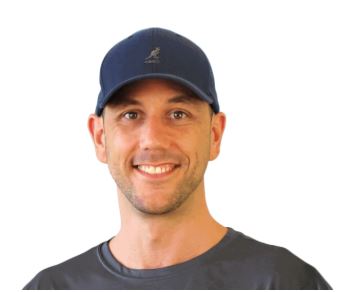 In fact, he's made a living out of answering all those questions on his popular YouTube channel. He teaches entrepreneurs and small business owners how to scale and market brands.  He relies heavily on videos to provide his viewers with a step by step look at how to get things done from the comfort of their own homes. 
Beckler said when you're starting out, keep it simple. "Too many people make it too difficult," explains Beckler. "They go down these crazy rabbit holes of technology." This also means you don't need to get too complex, break things down for a beginner. 
"My blog now gets upwards of 100,000 visits a month. My YouTube channel has reached almost 7 million people and it all started with zero."
With metrics like this, it's no surprise why he has become so successful. Beckler admits he doesn't really care what the video looks like. His priority is relaying step-by-step instructions in a conversational tone. So if you have a knack or dream for attempting to make money off a social media platform, videos can help usher you to success. 
Why it matters
"I needed a tool that was inexpensive, easy to use, but most importantly I wanted something that could record my webcam to get my headshot and record the screen at the same time," Beckler said.
Simple Solutions 
Remember to be yourself. People can easily see through a forced facade. Don't aim to make things perfect the first go around. People want to feel connected, and like they belong. If you aim for more 'clicks' always remember to be yourself.
Powerful Ways Businesses Use Video
There is no better time to streamline your business, so why wait? Times are changing, and so is the way the world does business. Don't get left behind.  Be the change you want to see in your company by adding videos into your daily routine. Not only will you save time, but you'll also build connections that will last a lifetime.