As e-learning takes center stage during the pandemic, videos have emerged as a key method for teaching. To help, ScreenPal just released a powerful Chromebook app to help busy teachers create videos quickly. The app gives educators a way to easily record and edit videos for e-learning. 
Thanks to the 1-to-1 computing initiative, teachers aren't the only ones who can create videos.  Students can too.  The initiative provides students with a school-provided Chromebook device to aid in their studies.  With the new ScreenPal Chromebook app, both teachers and students can easily create videos for learning.
"We understand the importance of continued education in our schools during the pandemic," says Matt Champagne, Chief Operating Officer of ScreenPal.
"We hope the release of our new Chromebook app gives educators and students the ability to continue learning in an engaging way." 
Chromebook App Makes e-learning Easier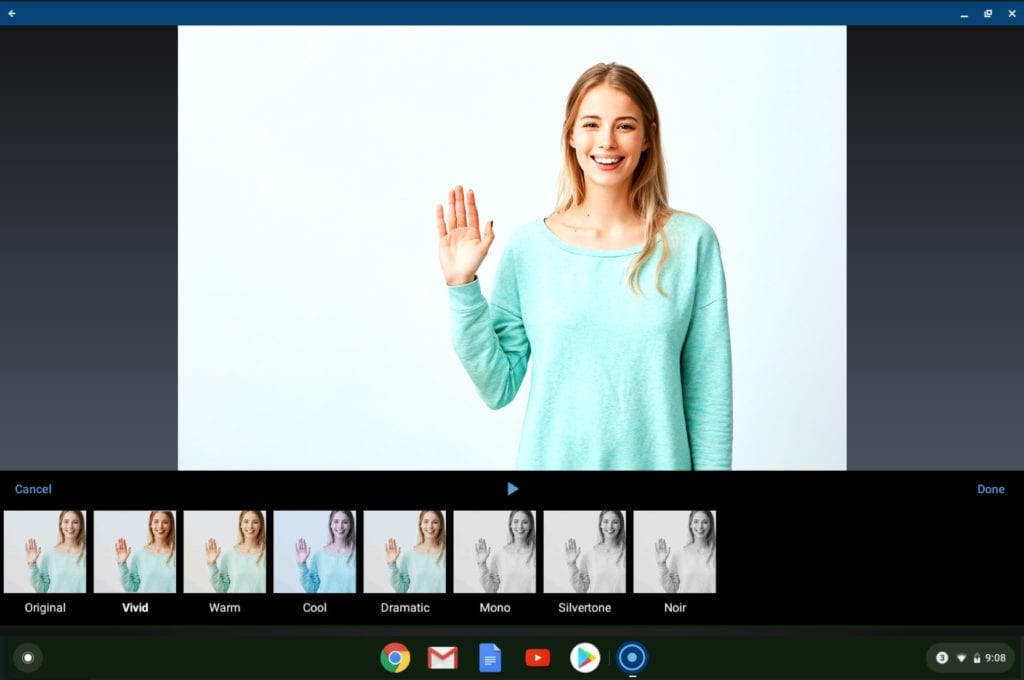 Though e-learning gained popularity in recent years, the urgency of the pandemic forced school districts to adopt e-learning in a hurry.
Luckily, many teachers already used ScreenPal to create videos. They used it to record lectures, student assignments, and provide feedback to students. Teachers say videos help them connect and engage with students on a more meaningful level.
"The video brings the human component into online learning and into any blended learning that you're trying to do," says Professor Carolina Buitrago.  She's a professor at the Institucion Universitaria Colombo Americana in Colombia and has been utilizing video for several years now.
"You're trying to build stronger relationships with students, and for me, through video, I'm doing that."
Students with Chromebooks can take advantage too, and learn valuable video editing skills along the way. 
According to Dr. Shannon Doak, an Education Technologist from Hawaii Preparatory Academy, video creation empowers students to take ownership of their education and drive conversations with their teachers.
"What I can see is that when you have the video and you have a platform to share it with an 'authentic audience, it creates ownership with the learning and when you see this long enough, the student becomes invested in their learning," he says. "They want to improve everything they do."
Powerful video editing capabilities, in an easy-to-use format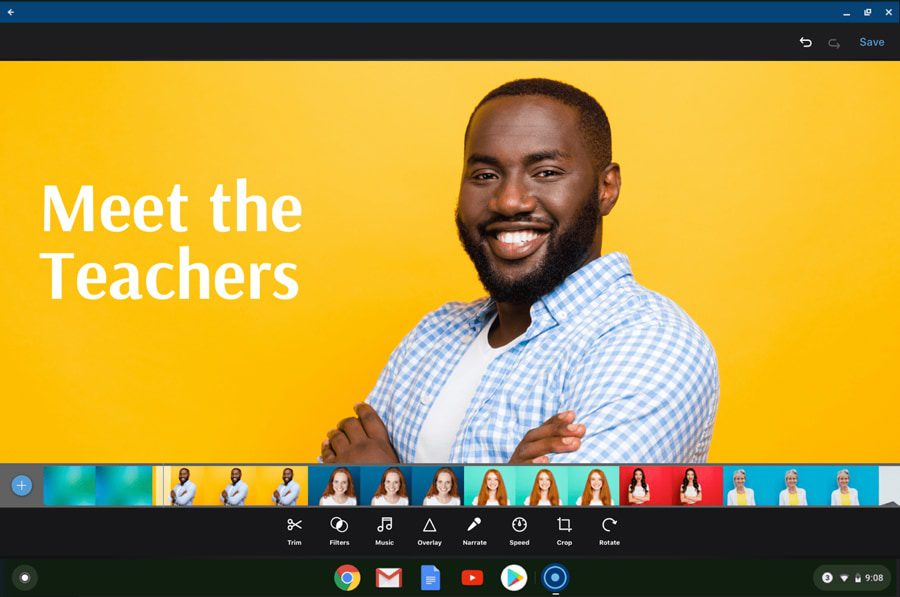 The new Chromebook app includes a range of handy, beginner-friendly editing features that will make your videos shine and keep students interested in e-learning. Here's what's inside: 
Enhanced Screen Recording: ScreenPal enhanced its Chromebook screen recording features allowing users the flexibility to record their screen, webcam, or both. Users can resize and adjust the recording area capturing what's most important for them. 
New Video Editor: Easy video editing tools allow users to trim or cut their videos, add a filter to match the mood of their video, and crop to easily share it on websites or social media. 
Overlay Editing Tools: Overlay tools are easy to use on the Chromebook Video Editor. Users can add emoticons, rich text, interaction icons, shapes, and more! Overlays add creativity and fun to any video.
Mix and Match Content: Users can mix and match content from their Chromebook, import from mobile devices, or add videos from ScreenPal's Stock Library.  
While the switch to e-learning came as a surprise for many, with the right editing tools, you can help your students thrive. If you notice a lull in their enthusiasm, a few quick eye-catching edits in the Chromebook Video Editor can help hold their attention and get them engaged in your lesson.
To download the Chromebook Video Editor, head to the Google Play store.