Kate de Medeiros, Ph.D., a professor at Miami University in Ohio, capitalizes on technology in her classroom. She uses video in creative ways to connect with students. "It keeps them more engaged," she said.
Kate shares how she uses videos in her class, and how they're making a difference to students.
Embrace Technology Students Are Using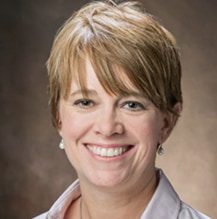 "Students learn differently now," Kate said, reflecting on her 20 years of teaching. Today, there's a lot of technology geared at engagement in the classroom, such as video, hybrid or online courses, and polling software. 
While many teachers cringe at the sight of cell phones in class, she has a more positive outlook. 
"Embrace it, don't fight it," she said. "If they're going to bring it, let them use it."
Kate sees phones as a valuable learning tool that students already enjoy using. "The more they can interact with the technology they're comfortable with, the more engaged they're going to be in learning the materials," she said.
Connect With Students Using Video Feedback 
When one of her students turns in an assignment, Kate uses ScreenPal's Screen Recorder to provide timely feedback.  She puts the assignment on her screen and goes through it step-by-step making comments and offering tips. Then she sends the video to the student so they can watch it and make corrections. 
The videos run about three minutes each, and Kate reports three big benefits for creating video feedback: 
It took Kate less time to grade papers.  

Her students had to actually watch the video and listen to her comments in order to fix their papers. Without written feedback, they couldn't simply copy her words and paste them into the assignment. 
Kate was able to better connect with her students. Since it's easier to convey tone through video than written notes, students are more receptive to her comments.
"I think tone means everything," she said. "If they can hear you, you can say really good things about the writing, even if the writing isn't that good. You can say, "Great topic, I really love your enthusiasm," things like that make it easier for them to hear where they can improve."
She says her students enjoy the personal, one-on-one videos.
"It's a common assumption among students that we don't actually read their work," Kate said with a laugh. "But because I go through each section of the paper on the screen, they know I've read it." 
Kate's findings echo a 2016 study by researchers at CalPoly University, who found video feedback helpful for students and educators alike. 
Save Time With Instructional Videos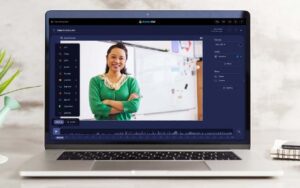 Kate creates brief how-to videos for her classes. 
"Anytime I have them do something out of the ordinary, I do an instructional video so I can show them all the steps," she said.
In a recent class, for example, she realized many of her students didn't know how to use Microsoft Excel.
"Say what you will about this generation, they don't know technology, they know social media," Kate said. 
So she used the Screen Recorder to make a quick video showing how Excel works. Then she attached the video to their homework. 
These instructional videos cut back on the amount of time Kate spends answering repeat questions.
Caption Videos For Students At All Levels
"The movement in higher education is to make classes accessible for all," Kate said. 
To make that happen, she uses add closed captions to her videos.  
She's found the captions helpful for hearing impaired students, as well as the growing international student population at her school. 
Kate says the captions help new language learners make sure they understand what's being said. They can read the captions, slow the video down, and refer back to it later. 
"I think closed captioning is helpful for anybody, really," she said. "It just makes it better."
Kate saves time creating her captions with the help of ScreenPal's Speech-to-Text technology, which automatically generates captions from her audio narration.
She advises, "Talk slower, avoid the little stuttering words. It's very quick."
ScreenPal Makes It Easy On Educators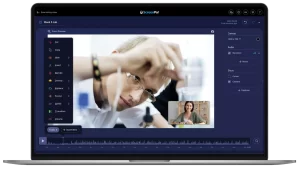 Kate discovered ScreenPal at the recommendation of her university's e-learning department, where she takes classes to stay on top of EdTech developments.  She's been using the video creation platform ever since.  
She believes educators can benefit from ScreenPal for several reasons:
It's user-friendly and easy to use:

 "I can narrate, I can edit, I can do all that stuff," she said. "If I'm panicked and class is in 30 minutes, I can put something together pretty quickly."

It's compatible with YouTube:

Kate loves that she can save her ScreenPal videos and upload them directly to her YouTube channel then share them with students. 

It's always evolving:

ScreenPal continues to launch and enhance their video creation tools and features.  
Positive Feedback From Students
Kate has heard lots of positive feedback from students since adding videos to her repertoire. 
In a class of around 100 students, one young man told Kate, "I've never been more engaged." 
"It's that feeling of, 'I can get to know my professor and she can get to know me.'" Kate said. "It's a really big deal."