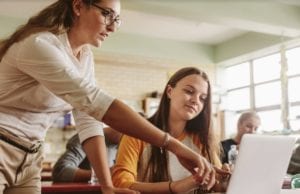 In the world of education, online video has become transformative. Almost any kind of instructional content can be optimized by merging imagery, sound, and even text — lectures, tutorials, creative exercises, and beyond. From kindergarten to graduate school, videos enhance the learning process.
With the widespread availability of webcams, smartphones, and even consumer-level DSLR cameras, filming content has become an almost second-nature prospect. Add easy-to-use tools such as ScreenPal's video editor to the mix, and transforming raw footage into polished, professional-looking packages has never been easier.
Diverse Ways Schools Use Video
This technological revolution is being put to good use in diverse ways in schools and other educational institutions worldwide. In Ohio, the Lakota Schools system of Butler County has created a "Look Around Lakota" series of3-to-5 minute YouTube segments that share information and highlights from the suburban, 16,500-student district with its internal constituents and the wider community. Featuring interviews with students, teachers, administrators, and other stakeholders, it's a fun and compelling media initiative.
North Creek High School in Bothell, Washington, has created Eclipsnotes, a website that features short videos created by students living in the Seattle suburb. The series is geared toward AP students and features lessons for high-performing classes such as AP World History, AP U.S. History, and STEM subjects. But, because video is also an entertainment medium, students have branched out into creative and informal topics such as food, art, and community involvement.
Advanced sophomore English students in California's Dublin Unified School District are pushing the information envelope. Throughout the school year, they create several videos. These include satires based on the classic novels "Brave New World" and "Fahrenheit 451." These vignettes help students negotiate and critique academic expectations, gender norms, political controversies, self-image, violence, celebrity gossip, and other specific campus issues.
And, of course, student news desks are classic sources of school-created video. At Michigan's Traverse Heights Elementary School, students produce their own school newscasts and, in the process, learn to communicate important ideas. By using green screens, their broadcasts emulate the professional presentations on local and national TV newscasts.
Integrating Educational Videos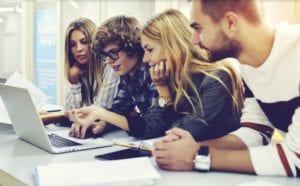 After recording and editing videos in the educational arena, it's essential to share this audio-visual content. In past decades, this was not an easily managed task. But in today's environment, many software platforms are available to educators, administrators, and students for archiving and disseminating video creations.
Here's a look at some platforms that integrate directly with ScreenPal to maximize video content.
Schoology Learning Management System helps educators capture lectures and easily create video content for classrooms, including recording screens directly from inside the platform. Video files can be embedded in Schoology in curated video channels that share announcements, assignments, and discussions. The platform's video player experience can be customized with added captions, autoplay, and more. It's handy for students to use, too, and has been adopted by organizations such as California's Palo Alto Unified School District and Colorado's Cherry Creek Schools, and it allows teachers to push videos to students. Learn more about ScreenPal's Schoology integration.  
Canvas is a free, cloud-based learning management system that connects teachers and their students with digital resources. In K-12 and higher-ed environments alike, Canvas supports the ScreenPal screen recorder and embeds videos in custom channels. It's been implemented by more than 3,000 universities, school districts, and institutions worldwide.  Learn more: Integrate Canvas with ScreenPal.
Moodle is a free, open-source content management system that is popular worldwide. Nearly 109,000 institutions use the platform across 229 countries, including the California State University system and Scotland's Forth Valley College. True to its grassroots origin, it's especially student-friendly. Users can easily launch ScreenPal's screen recorder from Moodle without having to log in or provide personal information, and it allows for a secure, dedicated space for student-created videos. Check out how to use ScreenPal with a Moodle integration.  
D2L Brightspace Learning Management System is highly adaptable to video content and is recognized for its streamlined interface that makes it simple for instructors to design courses, create content, and grade assignments. Moreover, it's been designed with mobile devices in mind and is available in an array of responsive native apps. In Canada, it's been instrumental in the Virtual High School's ability to offer a class in American Sign Language and is used by the Elementary Teachers' Federation of Ontario. Southern New Hampshire University, a well-known leader in online learning, also uses D2L Brightspace. The platform is also popular in corporate training circles. Here's more information on how you can integrate D2L Brightspace with ScreenPal.
Blackboard is a tool that allows educators to add resources for their students to access online. There are a number of applications or multimedia that can be used inside the Blackboard platform. A video can be created and added to Blackboard courses for students to enhance teaching and learning efforts. Add video with a ScreenPal Blackboard integration.
Google Classroom also integrates with ScreenPal. The widely adopted and robust platform allows educators to create their own video content—including adding royalty-free music and captions to imagery. It can be launched with a simple click from a Google Chrome browser extension and a "Share to Classroom" button makes populating the educational environment with compelling material a breeze for educators. Google Classroom requires a G Suite for Education account for applications involving students, thus providing privacy and security protections that are essential in school settings.
Video sharing made easy
Beyond these education-oriented platforms, ScreenPal also integrates with video sharing technologies including Dropbox, YouTube, and Google Drive. These allow educators to manage and distribute video content. And, of course, social media outlets such as Twitter allow teachers to reach not only their students but the whole world.
Quick Links
Easily integrate video into existing workflow
Shaping the classroom with Chromebooks and video
Professor uses flipped learning to spark passion with students