It's a huge task that educators are facing.  How do you create equal opportunity for all students during remote learning?
To create equity and accessibility for all, we need to understand our students.  Students come from a variety of different backgrounds including race, culture, socio-economic challenges, and local communities.  All of these factors contribute to the student's growth and learning.
To have equity across all of these factors, educators must provide available resources to help students.  It may not be solved overnight.
As educators, there is one thing you can do when creating content for remote learning.  Make sure the content you provide is easily accessed by all of your students.  Below are some ways to create equity and accessibility in remote learning.
Check-in with students and families regularly
Aside from all the technology that educators are using, the most important thing to remember is to keep that human connection alive with students and their families.
Remote learning may seem 'distant' but it doesn't have to be.  Teachers can schedule one-on-one meetings with parents or guardians over the phone or with video.
Make sure families have your contact information so they know they are supported.
In addition, for families who speak different languages, you can use language translations apps like Google Translate to help you communicate.
Help families stay connected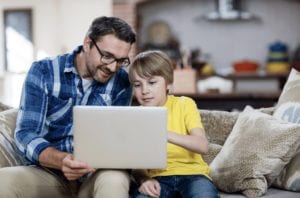 In a remote environment, it's important for all families to stay connected.   This means, connectivity.
There may be families who don't have internet access or wifi for the children to access school work.
The great news is that there are available internet providers who are giving free access to low-income families.  Connect with your school administrator and see if there's an available list that you can provide to families.
You can also let families know that this is a resource that they can depend on.
For families who need a device, there are organizations that are helping fill this need.  Touch base with your school administrator or tech office of any organizations they may know about.  You can also check local groups or companies that may lend devices to students in the local area.
Resources for students and families
Not all parents or guardians are familiar with a computer or how to access their child's schoolwork.  You can create how-to tutorials or guides to help them walk through it.  Keep them stored in a shared drive, like Google Drive, so that they can easily access these resources.
The best advice is to be flexible at this time. You can create a video of expectations for both parents/guardians and your student.  Outline what is expected from their schoolwork and how parents can help.  These expectations help prepare students and parents.
Tools with easy access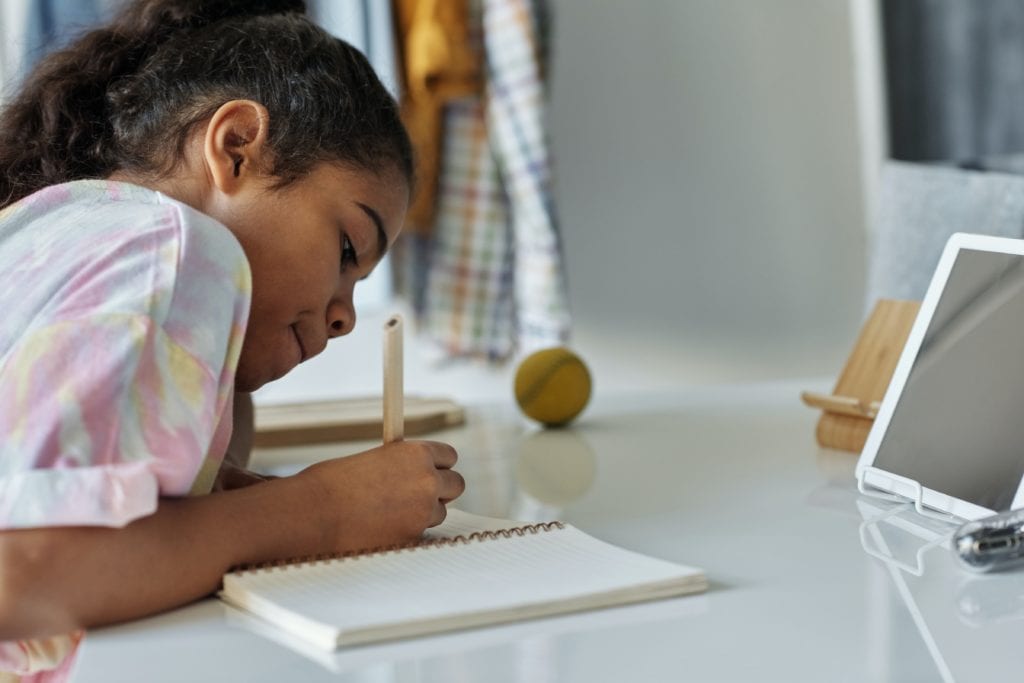 When thinking about your students and their families, choose content tools that they can access on multiple devices.
Many families have a mobile phone so students can easily access their schoolwork when it's delivered in this format.
In addition, give them tools that they can also access offline.  Even though you have provided them with internet resources to connect, there may be times that they are not able to.
Provide them with content that they can access without a wifi connection. It will help students learn no matter where they are.
Asynchronous lessons for learning
Be mindful of the barriers that students and families face at home.  Not every student will have a dedicated 'office' to learn.  While live meetings are okay, remember that families may have different schedules at home.
You may want to create lessons that they can access anytime in an asynchronous format.  Students are able to view pre-recorded video presentations or interact with teachers on video.  This allows them to learn 'anytime' without being confined to set 'live' time or place.  They have more flexibility and more chances to succeed in schoolwork.
You can create videos using a video creation tool like ScreenPal.  This tool enables you to record your screen and webcam for personalized video lessons.  You can also have your students create their own video messages. For students with limited connectivity, these tools can be used offline.
While creating videos, remember to include captions. This will help students read and watch at the same time.  They can also read the captions if they aren't able to be in a room where they can hear the audio.
There are a number of caption options in ScreenPal.  One of the easy ways to add captions is through speech to text.  You can access multiple languages on the app and add them to your video.
Equal and Accessible Learning For All
Reaching every student may be a challenge during this time but there are things you can do.
Remember to be mindful of your students' needs and accommodate your content so they can access it.
Stay in touch with your students.  Sometimes it's that personal human connection they need to keep their motivation up during this uncertain time.