Video is driving online dollars. And it's accessible to anyone with a smartphone, camera or a computer. People are uploading video at record pace. YouTube estimates nearly 50-million people have created video content for their platform alone. Along with it is a growing audience. 
If you're looking for ways to earn extra income, video could help.  Here are five ways entrepreneurs have used video to create extra money for themselves.
Pull from What You Know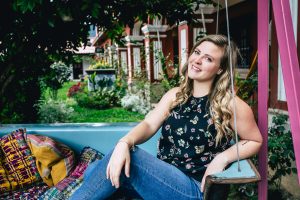 Stick with your passion.
You don't need to learn an entirely new trade to create successful videos. Take what you love, figure out the technology and start building an audience. 
At only 22-years-old Taylor Lane realized she wasn't cut out for a traditional office job. After traveling and living overseas she had come to one conclusion. She needed to find an online job.
She succeeded and landed a remote job that allowed her to live anywhere. Lane chronicled her journey. Soon Lane had an audience of people wanting to know how she landed her dream job.
"Friends, family, and straight up strangers wanted to know how it's done. I saw so many deserving people with a strong desire to work remotely with no idea where to start out," Lane explained.
Thus a business was born.
Fast-forward a few years and Lane now runs Remote Like Me. Her full-service website coaches women on how to find their dream-job despite their location. 
Her primary product? Video. 
She's not a YouTube star. She didn't invest in expensive recording equipment either.
"I experimented by sending a few newsletters, listing remote job opportunities in various industries and the results were insane."
Those newsletters quickly evolved into how-to videos with the help of ScreenPal. Lane embraced the video creation platform to create personalized videos of the job search. Her simple videos soon earned an international online following and an income. 
Simplify with How-To and Tutorials Videos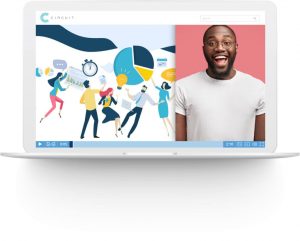 How-to videos are one of the fastest growing categories for online video.
People turn to the web to learn everything from makeup tutorials to video game hacks. Now the people behind those relatable videos are cashing in.
Content creators can easily create and organize video tutorials with ScreenPal's scripted recording tool. The feature saves you time when producing a how-to video or tutorial.  Simply copy and paste your script into the scripted recording feature and record your voice as you go. Scripted recordings keep how-to videos organized while making it easier to re-record audio or video of specific sections. 
At Remote Like Me personalized resume tutorials are one of their biggest products. 
Customers send in their resumes. Lane then critiques the resume in order to help customers land their dream job. Lane uses ScreenPal's picture-in-picture screen recording option to record her resume tutorials. The feature allows Lane to display a resume while showing her own web camera. Lane then talks customers through the step-by-step process of improving their resume. 
Deliver Value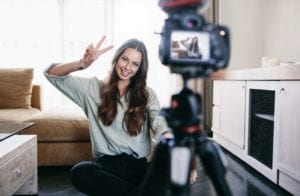 Determining how to monetize your videos is the key.
Popular YouTube channels earn cash through advertisements either by cost per thousand views or cost per click. Qualifying for the YouTube Partner Program takes at least 1,000 subscribers and 4,000 hours of content. 
But don't let that intimidate you. 
Lane and many others have found creative ways to add value to their videos including product placement, sponsorships or contesting opportunities. Savvy content creators incorporated multiple revenue streams into their business plans.  
As for Lane, she monetized her video by creating a membership program.
Job seekers now pay Lane directly to watch her employment videos. 
Lane split Remote Like Me into a three tier membership plan ranging from nearly $20 to almost $60 per month. The top tier, VIP Membership unlocks her Video Vault giving members access to all her training videos. 
Affiliate Marketing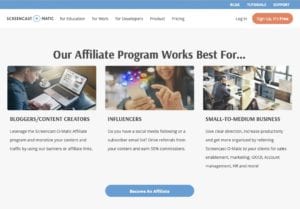 Earning extra income isn't limited to subscription services.
Video creators are also taking advantage of affiliate marketing to increase their income. Simply put, your video could make money if it drives traffic to certain websites or generates sales for a particular company.
The ScreenPal affiliate program offers video creators up to a 50% commission on all referrals. It's as simple as adding a ScreenPal banner or link to your video or website. 
Multiple Networks To Monetize Videos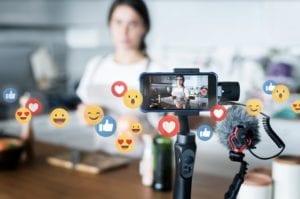 Videos are only as valuable as their audience. 
And the most profitable YouTube stars don't limit themselves to a single online platform. Successful video creators embrace multiple social media platforms in order to build their audience. Those audiences are then redirected to one central platform in order to streamline views or video clicks. 
Remote Like Me uploads videos to YouTube. However, Lane is proof that video can add to your income without being a YouTube star. Her videos don't live exclusively on YouTube.
You can find her content on Instagram, Facebook and Pinterest. She uses the power of social media to share her content and build an audience. The majority of the posts discreetly push her audience back to her website to unlock exclusive features found only on RemoteLikeMe.com.
Passion Equals Income
Anyone can create a video.
And many can develop a plan to market and monetize that video. But the most important part is passion. The most financially successful online videos are born from their creator's passion. 
Take a look at the top YouTube earners. It's full of video game aficionados, makeup tutorials and five friends who have mastered trick shots. All people embracing what they love in order to earn extra income.