"We don't really know what we're doing." Those aren't words you'd expect to hear from a middle school teacher with 20-years experience. 
Andrew Swan isn't alone though. 
He's one of the thousands of teachers left sorting out what's next as the novel coronavirus closes schools in America. Now Swan is relying on his years of flipped learning experience to reboot his classroom online. 
Rebooting Online Classes 
Swan might be a flipped learning pro, but it doesn't mean the Massachusetts social studies teacher is immune from the impacts of COVID-19. His updated Twitter name, "Andrew Swan (Is Feeling a Little Bit Overwhelmed)," sums it all up.
"We don't really know what we're doing. But I think we know what we should be doing: helping our students any and every way that we reasonably can."
Swan stresses the world 'reasonably.'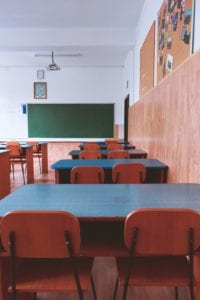 "That is an important qualifier because we must sustain ourselves and our own families as well."
Plus, Swan is learning that widespread closures are creating hurdles for online teaching. Both his union and administration are setting boundaries for remote learning.  
"I have just been told by district admin we MAY NOT video conference with students (because of equity/access concerns)," Swan tweeted as he praised ScreenPal for offering a workaround to the restriction. 
The ScreenPal screen recorder allows educators to record their computer screen, themselves, or both for free. Videos can then be uploaded into learning management systems or shared with students using a link. 
As Swan tries to balance new protocols amid school closures he's adjusting his flipped learning process. 
His best advice is that teachers start from scratch. Don't box yourself into traditional teaching methods, edtech tools, or unrealistic timelines. Instead, he's sharing three practical pointers to reboot your classroom online. 
1. Survey Your Students
You need to create a baseline of where your students are at in regards to technology, accessibility, and emotionally. 
"You probably do something like this in the first week of 'regular' school, and now we have to start all over again." 
Swan created a survey in Google Forms. He shared the link with students and parents. Then in an effort to rebuild his classroom community online, he shared the results by creating a screencast.
"I thought students would like to see and hear some evidence that I'd listened to their opinions, and how their responses compared to those of their classmates and parents."
2. Start Slow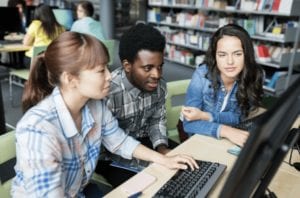 Don't pick up where classes left off. Start slow. Give students time to adjust to their new online curriculum. Swan suggests thinking of your new online class as an entirely new course.
"Would you assign an essay in September? Many of our students have already heard horror stories of dreadful remote-learning experiences. We need to earn their trust… again. It's like the first week of class all over again."
3. Keep It Short
Do not jam an entire class into one video. 
Successful flipped learning videos are limited to about five minutes. Swan recommends making videos short, choosing 1 or 2 topics to cover within a video. 
You're Not Alone
Lastly, Swan offers reassurance for all the teachers doing their best to navigate remote learning during school closures. 
"You are not in this alone."
The process may be slow to start. Yet teachers shouldn't let the teaching platform limit their creativity.
Helpful websites and apps are just a click away.
For real-time updates, Swan suggests exploring Twitter hashtags: #RemoteLearning #SSChat (social studies teachers)
Need a support group? Check out the private Facebook groups designed for teachers to collaborate, celebrate, and even vent. 
"Teachers are notoriously hard on themselves, but let's all try to avoid kicking ourselves too hard or pushing too far. Pace yourself, because this could be a long haul. I hope to hear and heed my own advice!"