Teaching methods are rapidly evolving with changing technology and social constructs. Among the new, effective techniques are microlectures. These short lessons meet a growing need for accessible and engaging content.
More and more teachers recognize the necessity to evolve and match the needs of students who grew up in a digital world. Along with the effects of the COVID-19 pandemic on in-person learning, more educators are turning to video.
Video allows students to access lectures when they can and control their education. Microlectures break up the content in a way that encourages engagement and promotes self-direction.
What is a Microlecture?
Let's start with the definition of a microlecture: a short recorded video presentation. Like it sounds, microlectures take a single topic lesson and shorten it. These lessons are enhanced and supported by visual and audio.
This approach provides several opportunities for students. First and foremost, microlectures encourage self-directed learning as students select, watch, and learn at their own pace.  Didn't understand something? Students can rewind and rewatch as needed to ensure a higher engagement level. 
For teachers, microlectures provide an opportunity to create content that fits almost anywhere. These videos serve a variety of purposes, from an introduction to course work or deep dive on a topic. Using supportive visuals offers a better and more straightforward explanation of complex concepts. Your videos also do not expire. Once you create it, you can reuse it multiple times, editing as needed. 
Where to Start
Creating your first microlecture may feel intimidating, but these videos are not a Hollywood production and keeping it simple still creates a meaningful impact on students. It's best to start with a plan.
First things first: what is your goal? What do you expect your students to be able to do by the end of the video? Write this down and keep going back to it, ensuring you stay laser-focused on your goal.
The other essential part of your plan is what you will show in your video. Here are some of your options to spark a few ideas:
Demonstration

Virtual Field Trip
You can use a combination of these video storytelling techniques depending on your goal and topic. Again, the key is to focus on your goal and find the best way to complete it.
How to Create a Microlecture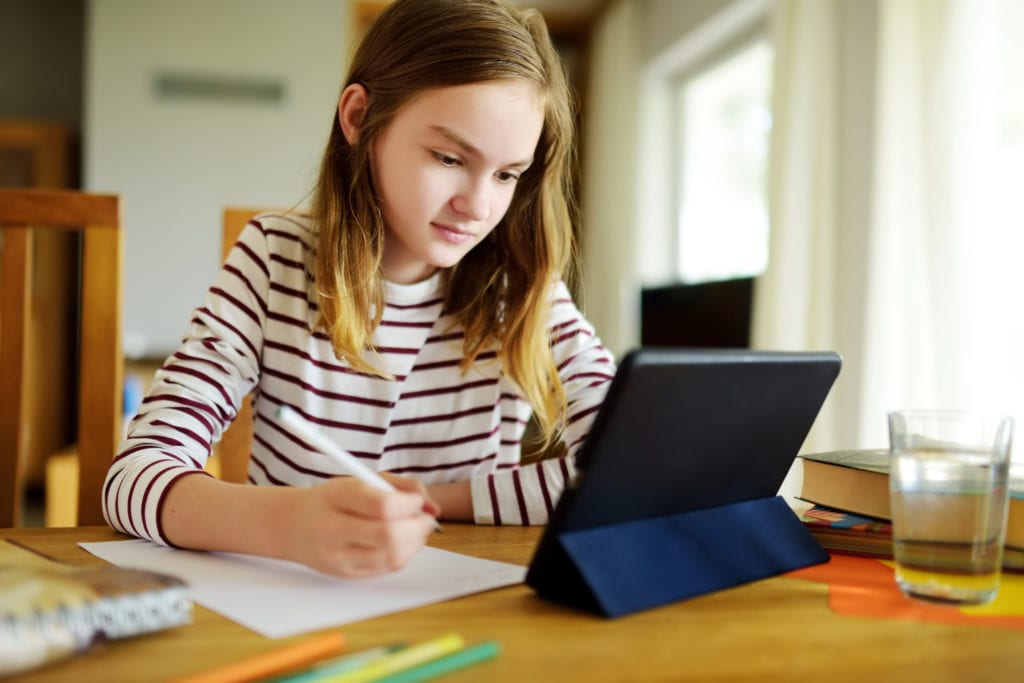 Once you have a plan, it's time to get started on the video itself. Depending on the type of video you want to make you, you will utilize different tools.
Here are a few easy steps to follow:
Write a Script or Outline
Some videos require more text than others, but you should have a basic script for every video you do. For demonstrations or virtual field trips, this should include the steps you are taking and key messaging to ensure you don't forget important information. For digital whiteboards and narrated slides, the script should be more detailed.
Writing out what you will say creates more coherent thoughts with less repetition and fewer tangents. Creating a script also allows you to review your material and expected length. Microlectures should stick to about five minutes and should never last more than ten minutes.
Record Your Screen or Webcam
Hit the red button and start recording. Unfortunately, it's not that easy with many tools. If you use your native computer camera to record, you will only be able to log your camera and not supportive slides or whiteboards. If you use your phone, how will you get it from your phone to your computer to edit?
ScreenPal's easy to use screen recorder and video editor will make the process simple. It's iOS and Android applications allow you to record your phone or tablet's screen and then transfer it to the desktop video editor for easy access.
The desktop screen recorder provides you multiple recording options, including recording both your screen and webcam simultaneously. You can toggle between the two, showing your webcam and slides as needed. Using this option allows you to make one recording rather than two and then trying to match the two later in the editing process.
Edit Your Video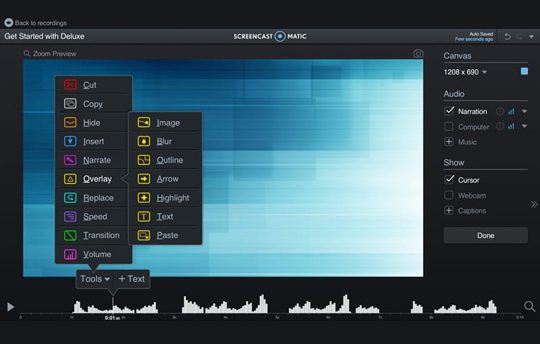 If you're perfect, go ahead and skip this step. For the rest of us, editing our video can clean up mistakes and enhance engagement with additional visual overlays. The intuitive ScreenPal desktop editor makes it easy to edit mistakes and add elements. Adding text, images or additional videos may help you to explain your topic. It reinforces the messaging, but there are a few suggestions worth following: don't overcrowd the screen, chose text purposefully and keep the same font throughout the video. 
As part of the editing step, add accurate captions to your video. Not only is it federal law, captions make sure your video is seen and understood by those who are hard of hearing or are merely watching in a noisy environment. ScreenPal allows you to write and record your script in the Video Editor or import it as a text file. Using the Scripted Recordings Feature, you can add narration sentence by sentence, ensuring your additional visual and text materials match up with your script and editing where you need to.
Hosting and Embedding Your Video
Congratulations, your microlecture is complete! Now what? You need to find a way to host, organize, share and manage your lecturers.
ScreenPal offers you all of these things within its hosting management platform. You can keep your microlectures as long as you like, reusing them and updating them as needed with relevant content.
We make it easy for students to access the video using platforms you are already familiar with like Canvas. You can embed your videos and organize them by channels for announcements, assignments, and discussions. 
Time to Create Your Microlectures
As you create videos, it's critical to be aware of the differences between in-person lectures and microlectures. Both offer benefits to learning, but it's best not to attempt a traditional lecture on video. Rather, lean into the opportunity video provides. With short, focused and engaging content, your students will gain self-direction, learn at their speed and retain more knowledge.