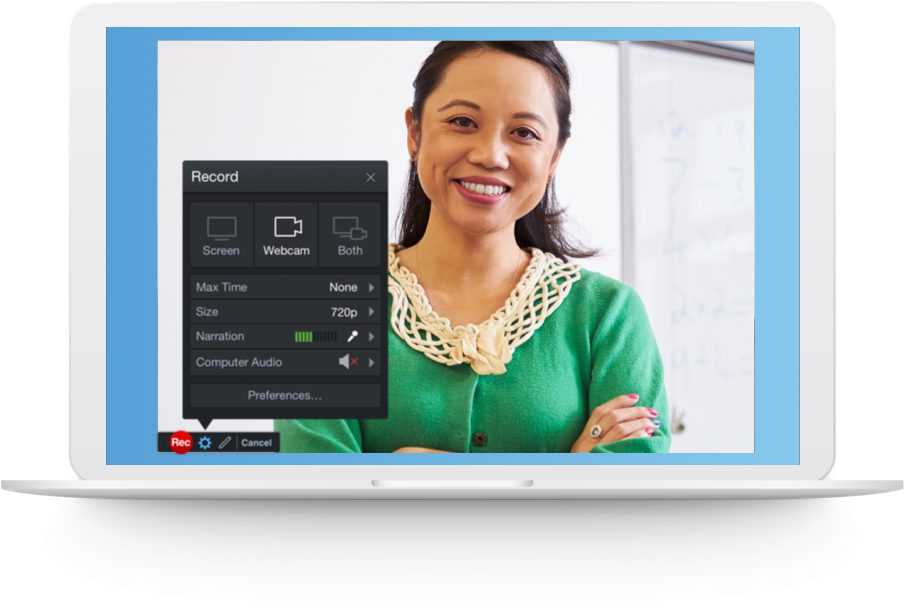 ScreenPal has integrated with Moodle Learning Management System (LMS). You can access ScreenPal's video creation tools directly from Moodle LMS.
Here are key features you can accomplish while working in Moodle:
Moodle Integration Features
Single Sign-On (SSO):  You don't need to re-enter your login details. Signing in to Moodle will automatically sign you in to ScreenPal.
Launch the Recorder: Click the ScreenPal button from any Moodle course and then launch the recorder to create your video.
Embed a video: You can select a video to embed directly in a course.
Add a video channel (Team Premier plan):  From the Channel tab, you can embed an entire video channel for your users to access.  You are able to provide them with access to a group of videos that you have arranged by topic or course.
Students as Viewers and Creators (Team Premier Plan):  Once you have embedded a video in Moodle, students can watch the video including captions from virtually any device.  You can also add a Channel Recorder to any course topic and have your students create their own videos.   Student-created videos will be uploaded only to your Moodle channel on ScreenPal.  These videos will surface in the ScreenPal video library you manage in Moodle.
The seamless integration with Moodle LMS is included with both the Free and Team Premier Plans.
See how to work with Moodle in the following tutorial:
Ready to get started?  Go here to see how to set up ScreenPal in your Moodle LMS.
ScreenPal is also integrated with Blackboard, D2L, and Canvas.  You can visit the Integrations page for full details on all of our integrations.