Guest Post: Educators pave the way for the next generation to create a brighter future. The best way to do that is to show them how to work together and support each other. Teachers can instill this value by reading about how to incorporate inclusive learning in video classes.
You can use these tips no matter how old your students are or what you teach. They are easy ways for teachers to know how to be more inclusive in a virtual setting.  It may encourage everyone to open their minds to new experiences.
1. Add More Group Activities
Students bond with each other when they spend every day in the same classroom, but that changes when everyone attends school from home.
Instructors can add more group activities that encourage online discussion and video meetings. You'll spark conversations and friendships even if your students never see each other in-person.
2. Link to Helpful Websites
Young people with learning disabilities like dyslexia may need assistive technology. You can include helpful links on your class homepage or in your teaching policies.
Link to sites that convert text to speech for people with dyslexia or transcription sites for students with vision difficulties.
As you learn how to make video learning more inclusive, student feedback on links like these will help you decide which you should keep or replace.
3. Refer Students to Mentorships
Students who feel stuck at home may not get the help they need for challenging subjects.
One of the best inclusive distance learning tips is for instructors to take the initiative and refer students to mentorships.
Connect them with older students or community tutors who also work online. They'll still get the help they need even if they don't know how to ask for help.
4. Establish a Private Group For Communication
You can also discover how to be more inclusive in a virtual setting by establishing a private social media group. Older students in high school and college should be the only people in these groups unless you teach young kids. Their parents should also get an invite if you teach middle school or elementary students.
Your group will be a safe space for students and parents to post questions about assignments or access your class calendar. Opening the door for communication allows everyone to have a voice and incorporate inclusive learning.
It's important to note that teachers should spend time online safely by respecting their role as educators. Using your social media account appropriately will help it remain a tool for your career. Never friend request an underage student or any current student in your school.
It's also wise to contact parents before inviting their children onto a social media platform in case they'd prefer for their child to stay offline.
5. Map Learning Paths For Inclusive Learning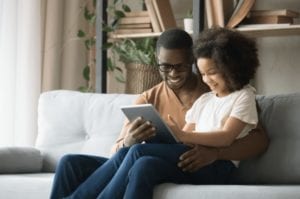 Video classes allow students to pursue personalized learning paths. Instead of struggling with the same learning methods as everyone else, your virtual students could work with you to create strategies specifically for their needs.
Design paths for different learning styles and difficulties to make online learning more accessible.
6. Create Flexible Policies
Some students may need to work at their own pace. While virtual learning is convenient in some cases, it can lead to a disproportionate impact on students with accessibility needs.
Learning disabilities, frequent doctor appointments, and even unreliable internet service in rural communities could keep them from meeting deadlines. You can figure out how to make video learning more inclusive by creating flexible classroom policies centered around accessibility.
As long as your students communicate about their situations early on through an email or video chat, spend a little extra time making space for what they need to be successful. In addition, make sure the videos themselves follow accessibility requirements such as closed captions, file transcriptions and 508-compliant video players.
7. Seek Equal Representation
Another one of the best inclusive distance learning tips is to seek equal representation. Equity-minded teaching embraces all identities and experiences. Step out of your role as a teacher and analyze classroom content with a new perspective.
Look for potential dog-whistle phrases, identify instances of gender inequality, and find spaces to add voices from people of color.
Whether you add a line of dialogue to a lesson or restructure your class calendar to include inclusive topics, the equal representation will make your classroom a more welcoming environment.
8. Enforce Diversity Ground Rules
Setting up ground rules for your students will enforce your efforts to incorporate inclusive learning. Inform everyone that they must follow rules such as:
Listen respectfully without interrupting.

Debate ideas and not individuals or identities.

Avoid negative or inflammatory language.
When every student works with you to make a more diverse classroom environment, it will become the norm and not a short-term effort.
Incorporate Inclusive Learning in Video Classes
Any instructor can learn how to be more inclusive in a virtual setting. Use tips like these to conduct inclusive and informative lessons.
Show students how to act through ground rules, open doors for communication, and seek learning materials that represent people from all backgrounds. Your students will sense the positive difference and feel more welcomed from the start of the semester.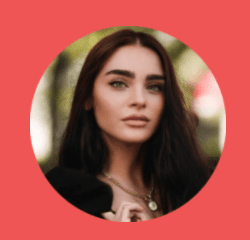 About the Author
Ginger Abbot is a learning and education writer. She serves as editor for Classrooms, where you can read more of her work.