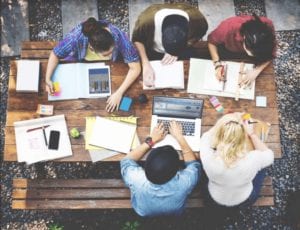 Technology is redefining how and where people work. Smartphones give businesses the flexibility to take their office anywhere. This IOS screen recorder app is upping the game for employees who use their phones for work.
Built-in screen recording technology is available for iPhone or iPad users who work on the go. ScreenPal offers its popular screen recorder in the App Store for iOS devices.  Not on iOS? No worries! We have an Android screen recorder you can access as well.  

Many businesses have adapted screen recording software to improve office communication, enhance customer service and streamline product development.  Here are several more reasons why businesses should use a mobile screen recorder to improve communication and efficiency at work.
Asynchronous On-the-Go Communication
Smartphones are the primary link for employees once they leave their computer. However, with a mobile screen recorder, you don't need to physically be present to put in some face time at work. Employees can create recordings on the go so they can send updates as they are away from their desks. 
Employees can review presentations on the phone and provide immediate feedback by using the screen recorder app.  They never have to lose touch with the team. 
Recordings captured by the app can be shared via text or emailed in a few easy steps.
Using these recordings to effectively communicate in business is increasingly important as the traditional work environment evolves. 
Troubleshoot Issues In Customer Service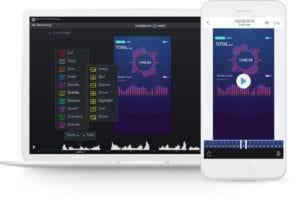 Customer service agents can troubleshoot apps by recording step-by-step videos for customers as they talk through an issue.  
Create a full circle experience by having customers use the IOS screen recorder app to show-and-tell issues or problems. Have them record their screen and provide customer service employees with the recording.  It's an easy way to troubleshoot issues.  
The app allows users to narrate over their screen recordings. By using their audio narration, users can pinpoint their issues and communicate their problems more efficiently.  
Cut down on wordy emails, deep FAQ pages, and go beyond simple screen grabs by creating a video on your smartphone.
App Training Videos and Tutorials
The same can be applied to training. The most common pitfall comes from a lack of knowing how to use mobile apps and tools.
Screen recording makes it a quick three-step process to capture a video. Verbally explain the how-to steps to offer employees or customers an easy-to-use reference.
Consider screen recording for onboarding new employees. Create mobile videos to teach social media basics or in-depth CMS how-tos. These videos will help save time and increase communication. The videos can be shared repeatedly across a variety of platforms.
New App Demos
Smartphone screen recording makes communicating with clients easy.
The ability to record a smartphone screen is a must for technology-based companies with their own apps. 
Users can maximize screen recording by creating short demo videos teaching clients about new app features. Take clients step-by-step through the anatomy of your product.
Go beyond your smartphone to access the editor from a PC or Mac computer. The video editor offers a robust editing suite to enhance videos by adding text, music, and animation. The creative possibilities are endless.  
With screen recording available in the palm of your hands, businesses have more flexibility in creating videos.  You can market apps, engage with employees, or troubleshoot with customers.
Quick Links
Get the free iOS screen recorder app from the App Store
Learn more about the iOS screen recorder