It's that time of year! School is out, and before educators go on very well-deserved vacations, the luckiest among us gather together at ISTELive for a week of inspiration, education, professional development, and yes, parties.
The ScreenPal team is thrilled to be headed to New Orleans to meet educators from around the country and the world, and help teachers, schools, and universities learn how to bring video creation, interactive learning, and secure content management and sharing to every classroom.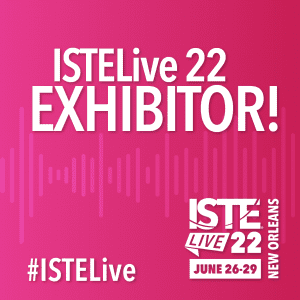 Join us at booth #2442 to:

👋 Meet the team
🚀 See what's new
🔎 Preview exciting upcoming releases
💻 Get a live demo
❓ Get your questions answered
👕 Yes, swag!
🎁 Yes, giveaways! (See below)
If you're in the area and don't have your ISTE tickets yet, you can still get a free expo pass.
What's new in ScreenPal
Our team has been hard at work since ISTE21, and we're excited to be able to show you the results in person this year at ISTELive! Check out all that's new and improved in ScreenPal and see how it benefits you in the classroom:
Interactive video quizzing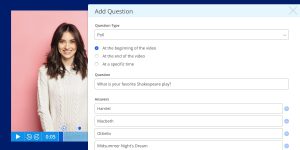 We've just launched all-new interactive video quizzing in our robust content management platform. Now educators can turn any video into an interactive learning experience. Easily add quiz questions, ratings, and polls to video lessons for student engagement, formative assessment, active learning, and classroom fun!
With interactive video quizzing, teachers can:
Embed multiple-choice, true/false, or short answer quizzes or polls right into the beginning, middle, or end of any video.

Randomize the order of questions that appear on each student's screens.

Allow or prevent questions from being skipped.

Give automatic feedback on the correct answer and why it's the right choice for that particular question.

View individual student data or aggregated data for their entire class.

Allow students to take quizzes or polls anonymously or require them to sign in.
Teachers can get real-time insights and summary analytics on their quizzes to monitor class progress and identify where the class may need additional instruction. Teachers can also review individual student results to understand how each student is learning and where they may need additional support.
Advanced video analytics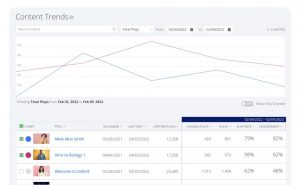 We've built out our video analytics feature to give you advanced insights on your video content performance and how students, teachers, and parents are engaging with video content. 
Get a comprehensive view of watches, rewatches, and skipped content. See how your class is engaging with your content overall, and dive into the details with video heatmaps to understand how individual students are interacting with video lessons. 
ScreenPal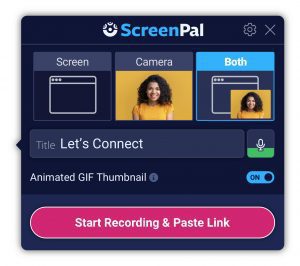 ScreenPal is our easy, free, teacher-approved Chrome extension that helps teachers record, annotate and share short, quick video messages and feedback from within any browser-based app. Turn any text or comment box into a quick, authentic video message. 
ScreenPal compliments your ScreenPal app by allowing you to easily click in any text box in your browser apps—Google Classroom, Gmail, your LMS, comment fields in Google Docs and Slides, and more—and record your screen, webcam, or both right there. Teachers use ScreenPal for quick feedback to students, parent communication, and quick knowledge sharing with peers.
ScreenPal saves you time by working right where you do. Many of our customers—and members of our team!—use ScreenPal every day for those quick, unpolished video messages where you want to convey a short authentic message but don't need to do any prep or editing before sharing. And we rely on ScreenPal for our more polished recordings, like captured lectures, video lessons, tutorials, and more formal feedback videos. 
Video channels and carousels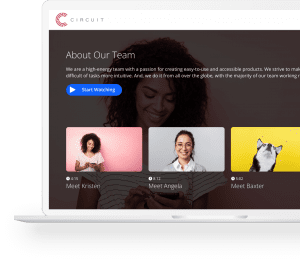 Group and share related content with channels. Coaches could organize professional development videos into channels to share a series of PD with teachers. Educators could group all of their video lessons for a specific learning module into a channel to share with students. A teacher could even create a channel of student video projects to share with parents! 
You can choose the best layout for your content channel, and format your channel as a carousel (great for a series of videos) or sidebar like a playlist (great for course modules). As with everything in ScreenPal, privacy and security are paramount, and you can set your channel visibility to control who can see your content.
And lots more!
See more of what's new in our release notes.
How ScreenPal's new Team Education plan will benefit your school
With our new Team Education plan, schools, districts, and teams of educators have access to the full product and feature set that ScreenPal offers. Whether you are an existing customer or a new user looking to bring a video creation and management platform to your school, you'll have access to our new interactive video quizzing feature, advanced analytics, and the full premium royalty-free stock library with over 15 million images and videos. Plus everything our team is working on now to help your team in the coming school year!
Team Education plans are COPPA and FERPA compliant. All ScreenPal team plans allow admins to enable account-free access to their teams, ensuring that students do not have to enter personal information in order to create content with ScreenPal. 
Team Education plans cost only $2 per creator per month. You can purchase any education plan online or generate a quote for purchase with a PO. Schools, districts, and universities can contact our team through the custom quote form for site-wide pricing.