🎵In the words of Alice Cooper and Michael Bruce, "School's out for summer!" 🎶 And while the students are away, the teachers will play. And by play, we mean gather in Philadelphia for an exciting week of inspirational professional learning- and, of course, parties.
We are electrified to again join the Ed Tech world for ISTELive 2023. Visit our booth to take a deeper look at our intuitive editing tools and learn how you can use ScreenPal to capture, create and share engaging video lessons for your students.
Visit our ISTELive 23 booth
Join us at booth #2731 to: 
👋 Meet our ScreenPal team
🆕 Check out our new features
🎤 Get the scoop on new releases
💻 Explore ScreenPal through hands-on live demos
🎁 SWAG!
If you're in the Philadelphia area but don't have a ticket, you can still score a free expo pass.
We have three opportunities for you to meet EdTech inspiration Leslie Fisher at our booth!
Monday, June 26th from 2:00- 3:00 PM; 

Tuesday, June 27th from 3:30- 4:30 PM; and 

Wednesday, June 28th from 10:00- 11:00 AM. 
Make sure you stop by to learn what's new with ScreenPal and Leslie's tips and tricks for getting the most out of our editor.
On Monday evening, join ScreenPal, Modern Classrooms Project and Formative for an unforgettable Happy Hour at #ISTE!
We're also joining forces with Eric Curts, Dan Ryder and Matthew Winters to host a Board Game Meetup on Tuesday, June 27 from 6:00 PM until 11:00 PM. Break out your competitive spirit for an evening of networking and board game fun.
#NotatISTE? You can still win some sweet ScreenPal swag!
If you're experiencing FOMO (fear of missing out) because you're #NotatISTE- our community engagement team is running a #NotatISTE sweepstakes. Make sure you follow ScreenPal on Twitter and Instagram for your chance to win a swag pack of all the goodies we'll be giving away at our ISTE booth. More details to come regarding entry! 
What's new in ScreenPal
You may have heard that we recently rebranded from Screencast-O-Matic to ScreenPal. We needed a name that reflected the evolution of our brand and product to an all-in-one solution that will help you capture, create and share digital content for your classroom. Check out our updates that can help you in your classroom:
Now free: Capture, edit, and share, all in one place!
This release is hot off the press! On June 15th, we updated our free tools to give all users a seamless experience. Now everyone has access to the desktop Project Manager, and can easily capture their screen, edit recordings and screenshots, import videos and images for editing, and manage all of their projects, all in one place.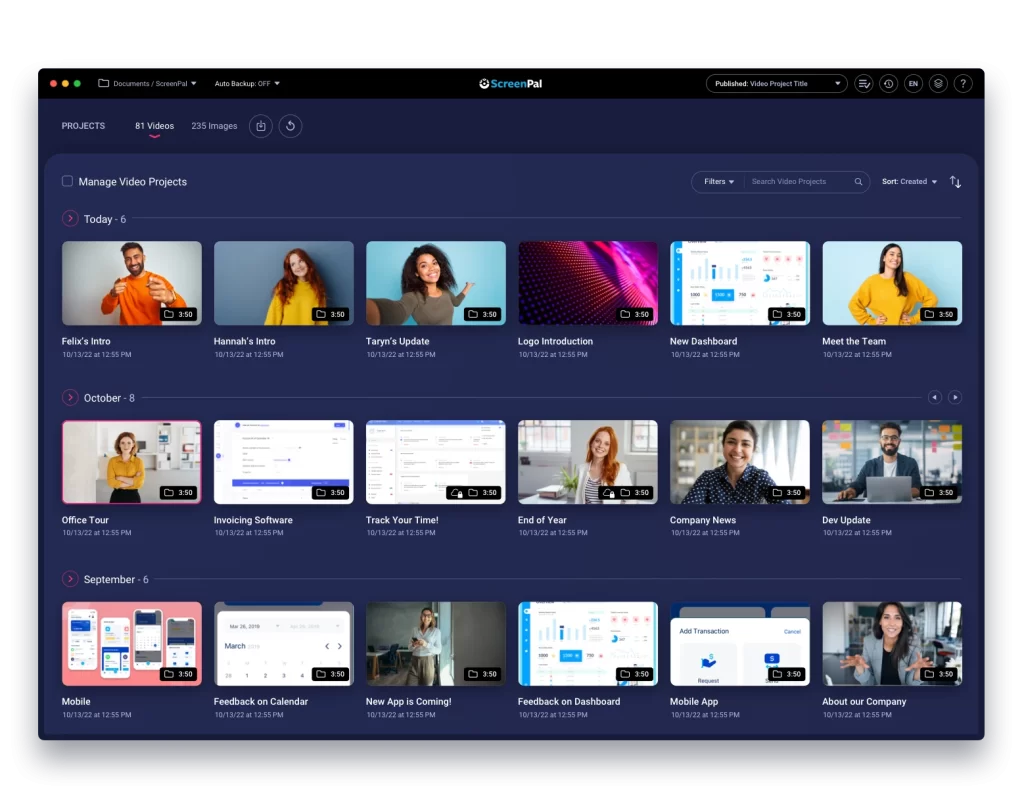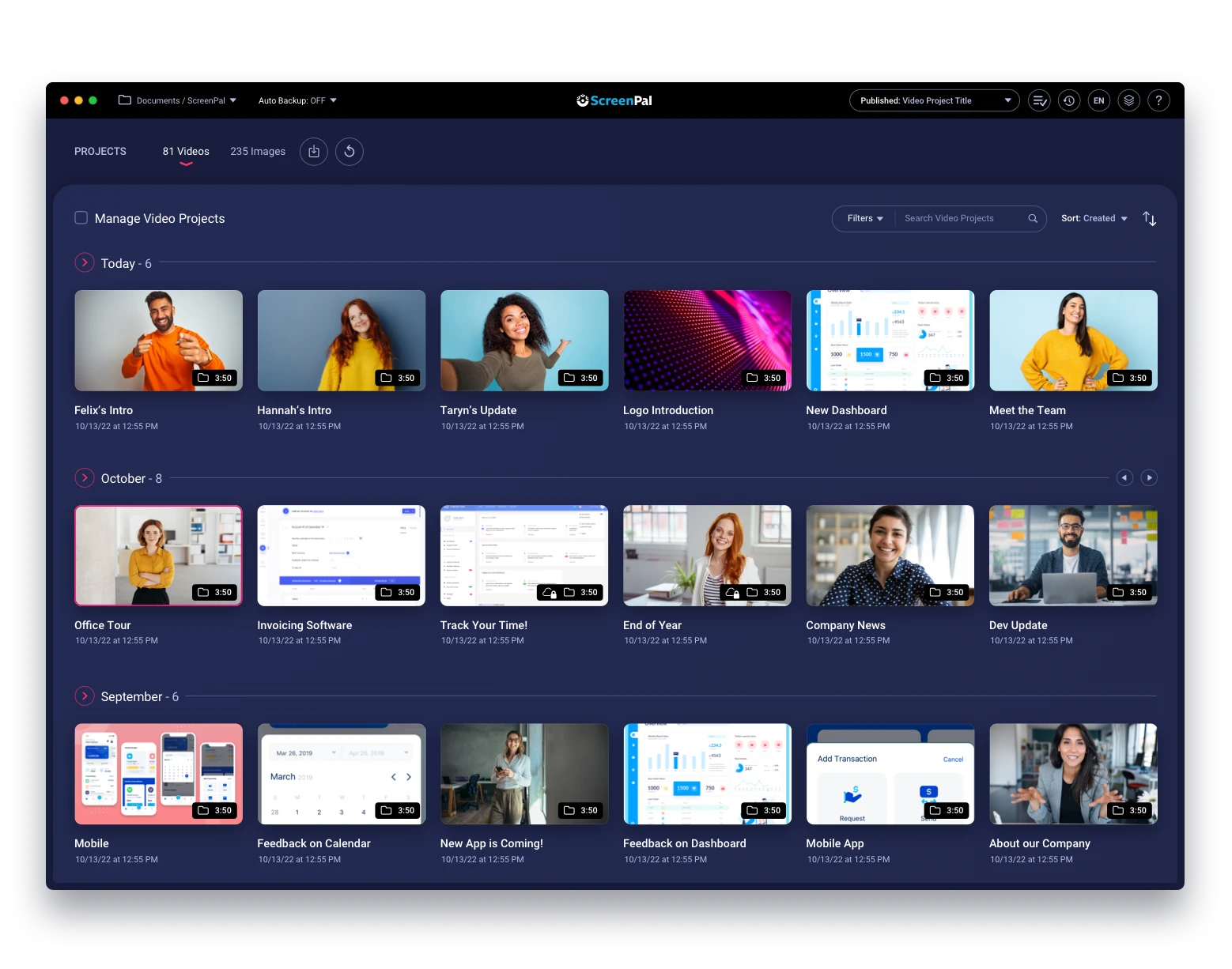 Interactive video quizzing
Easily add interactive video quizzes to any video. 
Last year, we launched our interactive video quizzing feature, empowering educators to turn any video into an interactive learning experience. You can easily add quiz questions, ratings, and polls to video lessons for student engagement, formative assessment, active learning, and classroom fun!
We've made a few updates to our quizzing feature including:
A new 'Results' tab that allows students to view all of the quizzes they have taken as well as feedback provided.

Create a quiz immediately after uploading a video.

Exclude short answers from affecting the final quiz score for students.
With interactive video quizzing, teachers can:
Embed multiple-choice, true/false, or short answer quizzes or polls right into the beginning, middle, or end of any video.

Randomize the order of questions that appear on each student's screens.

Allow or prevent questions from being skipped.

Give automatic feedback on the correct answer and why it's the right choice for that particular question.

View individual student data or aggregated data for their entire class.

Allow students to take quizzes or polls anonymously or require them to sign in.

Teachers can get real-time insights and summary analytics on their quizzes to monitor class progress and identify where the class may need additional instruction. Teachers can also review individual student results to understand how each student is learning and where they may need additional support.

Our advanced video analytics allow teachers to view content trends and video heatmaps for advanced insights on student engagement. Teachers get a comprehensive view of watches, rewatches, and skipped content.
Create a cohesive learning experience with Stories
ScreenPal now offers an all-new creation experience with the advent of Stories! Start any project with an interactive video storyboard, or a structured script mode to guide your narration or recording. 
 We designed Stories to save you time and streamline your content creation process. With Stories, you can:
Easily turn your existing Google Slides presentations or PDFs into video lessons.

Plan out your instructional videos in a dynamic storyboard, then record, edit and share, all in one place

Add videos, images or recordings for each section of your storyboard.

Drag and drop sections to reorganize your story. 

Automatically turn your video script into captions for accessibility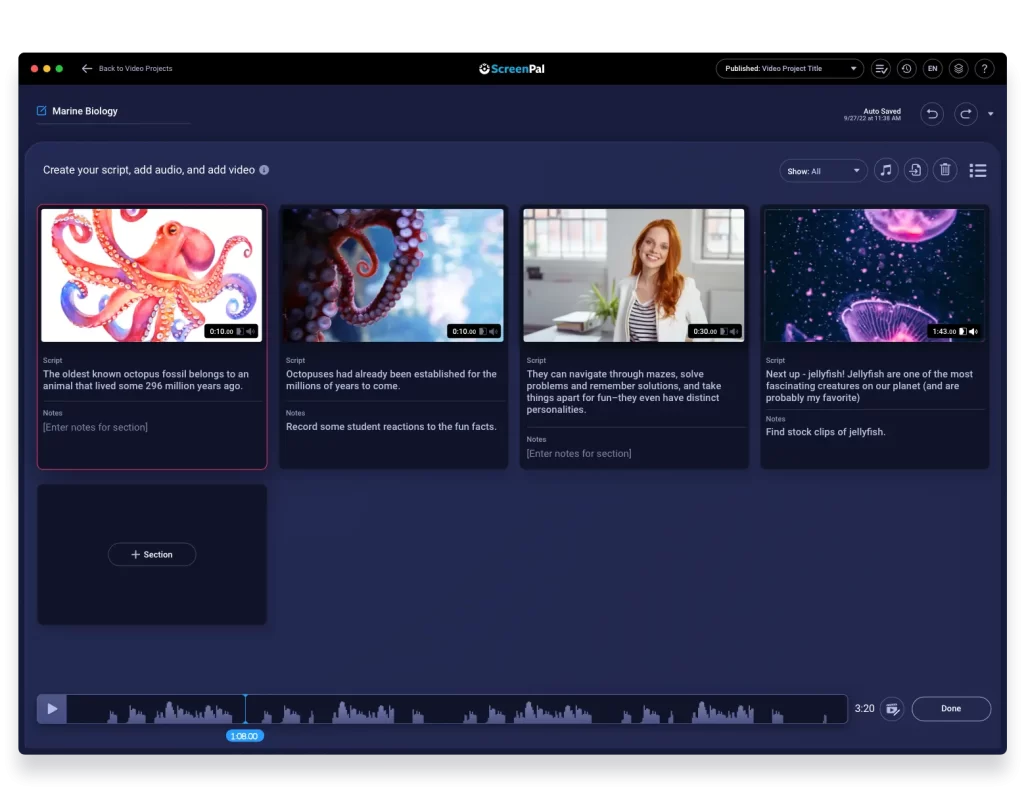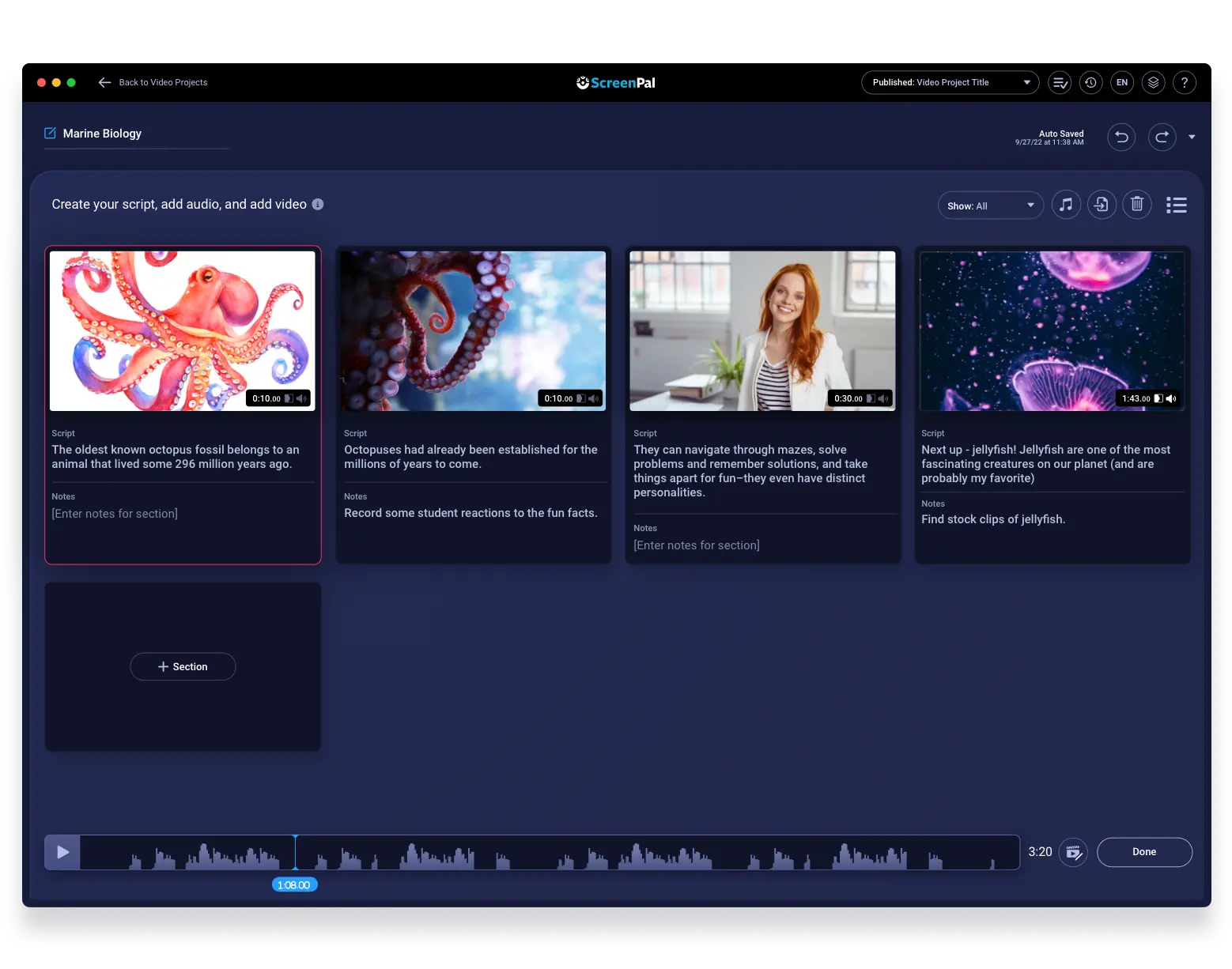 And lots more!
Our ScreenPal elves have been busy at work making lots of updates including: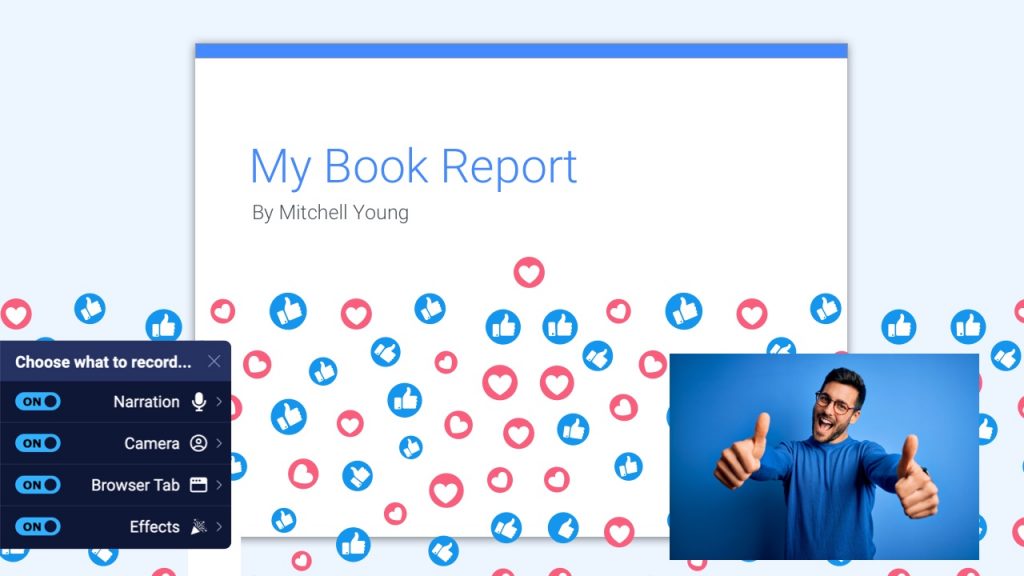 How ScreenPal's new Team Education plan will benefit your school
With our new Team Education plan, schools, districts, and teams of educators have access to the full product and feature set that ScreenPal offers. Whether you are an existing customer or a new user looking to bring a video creation and management platform to your school, you'll have access to our new interactive video quizzing feature, advanced analytics, and the full premium royalty-free stock library with over 15 million images and videos. Plus everything our team is working on now to help your team in the coming school year!
Team Education plans are COPPA and FERPA compliant. All ScreenPal team plans allow admins to enable account-free access to their teams, ensuring that students do not have to enter personal information in order to create content with ScreenPal. 
Team Education plans cost only $2 per creator per month. You can purchase any education plan online or generate a quote for purchase with a PO. Schools, districts, and universities can contact our team through the custom quote form for site-wide pricing.