Did you know that many companies are actively hiring, even while teams work from home? It's true. While this is excellent news for job seekers, it presents some unique challenges for them too. Below, we'll discuss those challenges, and how you can use video creation tools to overcome them and make a positive impression on your new or prospective employer.
Unique challenges for job seekers and new hires
If you're looking for a new job, you'll likely find yourself navigating fully-remote interview, hiring, and onboarding processes. 
That means you might need to get extra creative in order to stand out from other applicants. You'll need to feel out the company without being face-to-face. 
Once hired, you may need to put in some extra effort virtually to get to know your coworkers, who likely already have an in-person rapport with each other from time in the office together. 
As you go through onboarding and training remotely, you'll want an efficient way to communicate your questions or concerns. 
Luckily, as you may have guessed, you can easily overcome each of these challenges with video.
Why video? Because it adds a personal touch to your communication, and it shows off your technical skills at the same time. Don't worry though, you won't need any experience to get started with ScreenPal.
Stand out from other job applicants virtually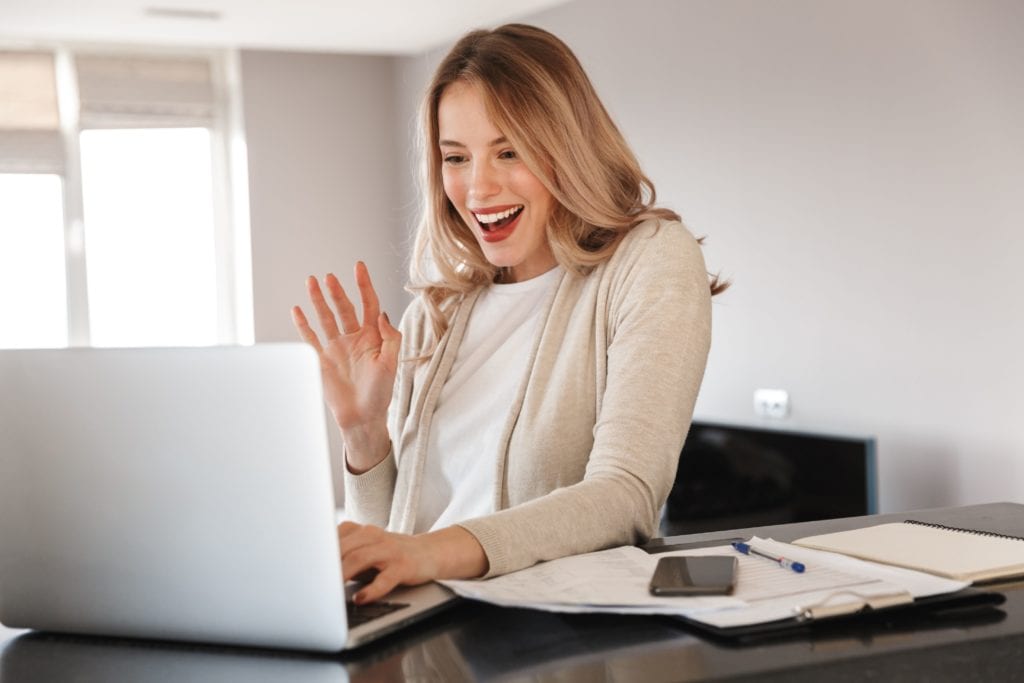 For job seekers, the goal is to set yourself apart from other applicants so you land an interview. Since the whole process is likely to be online, it's never too early to wow them. 
You can do this by including a quick, one to two-minute video in your application to say hello and share a bit about yourself. It's a great way to add depth to your application, beyond what's on your resume. You'll give employers a glimpse of your personality, and what it would be like to work with you.
Just ask remote job coach Taylor Lane, founder of Remote Like Me. She helps people all over the world land remote jobs.

The first time Lane applied for a remote job, her resume was sparse. So she used what she calls "The Virtual Handshake" to stand out among the sea of job seekers.
"I made a video saying why they should hire me, why I'm the right personality and culture fit, and why I work well virtually," she said. "My hiring manager said that was it for them!"  
Ready to make your own video resume? It's easy. Just open the screen recorder, set it to record via webcam, and hit record. Remember, don't just repeat what's in your resume and cover letter. This is your chance to show them who you really are, and why you'd fit their company culture.
To stand out, you can include videos or images of some of the projects you've done in the past and explain your accomplishments.
Once you're done, you can attach your video to an email, or link it directly in your resume. 
Making a good impression after you're hired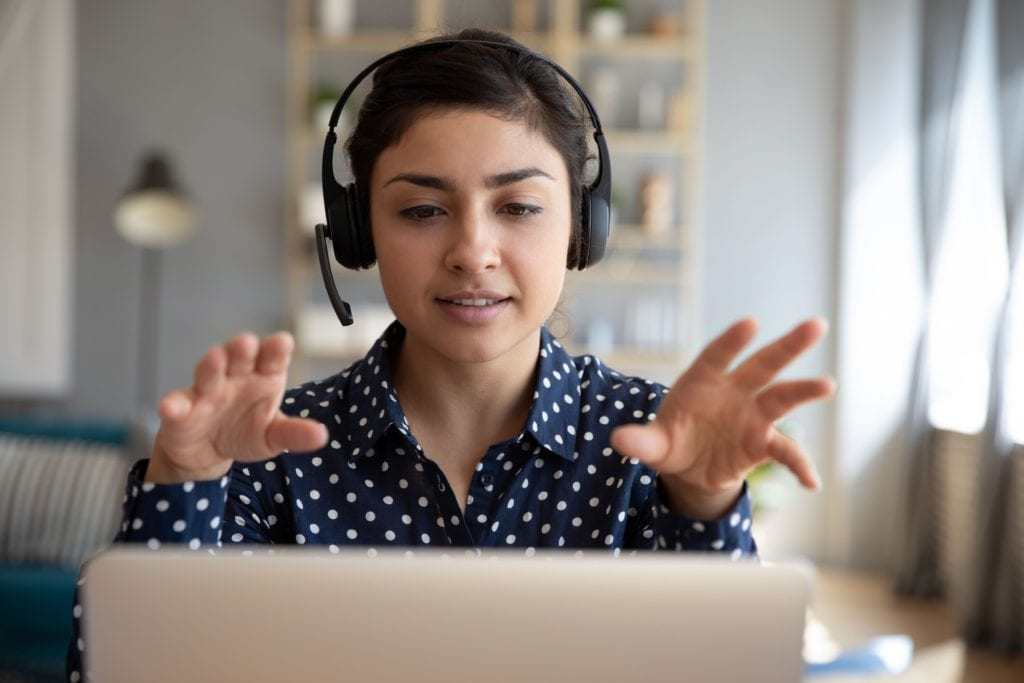 If you've just been hired and are now starting your new job remotely, congratulations! There are several ways to use video to ease the transition into your new role.
Break the ice
Just because the rest of your new team knows each other, it shouldn't keep you from being social. Make a quick video introducing yourself to share in your team's messaging app.
Let everyone know where you're from, what you do, and even a few hobbies to help break the ice. This will give your new coworkers an opportunity to reach out and say hi. Before you know it, you'll have a whole crew of work friends.
Ask questions clearly
There's always a lot of complex paperwork when you start a new job, so if you run into trouble and need help, try asking your questions in a video so you can thoroughly explain what you need. This can save a lot of time since it will be easier to explain your confusion about the company insurance plan face-to-face than in an email.
Figure out new software
Particularly while working remotely, you'll probably need to learn some unfamiliar software programs for your new job. If you get stuck and need help, open the screen recorder and set to record your screen. Then you can visually walk through your problem step-by-step as you explain the issue.
A video will make it much easier for someone to help you, as opposed to a phone call where they can't see what you're doing on the screen.
Show your work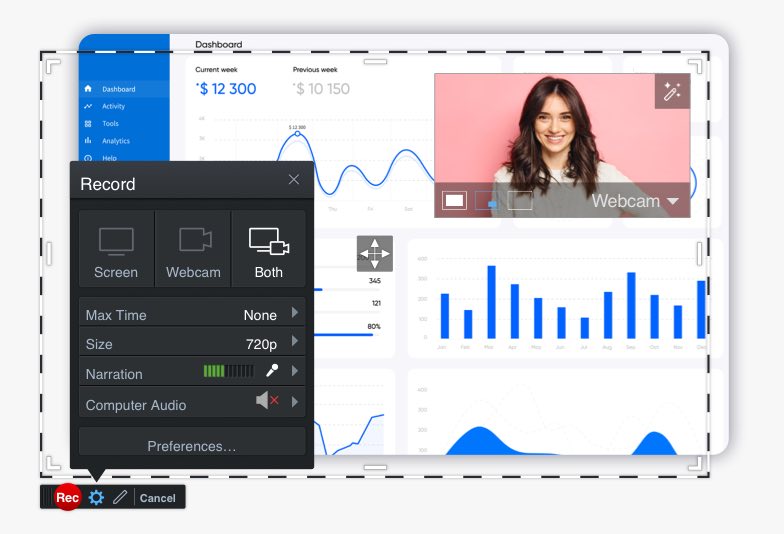 Lastly, if you need to update your boss on a project, this is another great time to record your screen. You'll be able to show-and-tell your work. For this video, record with your webcam and screen at the same time. This way your boss can see your work, as well as see you speaking.  
Video gives you a chance to show up confidently in your new job. Just because you were hired remotely and have never met the team in person, doesn't mean you have to hide in the background.