Every piece of content you create needs a specific goal. Before you write a blog or record a video, you need to decide what you want your audience to do after consuming your content. Do you want viewers to book a call with you? Buy a product? Subscribe to your email list? Once you have your goal, you can inspire people to take action with a CTA. 
Your content isn't the only piece of the puzzle. Once viewers reach the end of your video, you need a clear call to action (CTA) to make it easy for them to take the next step. Keep reading to learn how you can write effective CTAs and add them to your videos.
What Is a Call-to-Action, and Why Does It Matter? 
A CTA is an image, button, or phrase that you use to persuade viewers to take the desired action. If you're scrolling through a software website and you're prompted with, "Ready to save time and money?" followed by a download button, that's a CTA inviting you to take the next step.
CTAs can make or break sales. Even tiny tweaks like deleting a word or adding an image can increase your conversion rate dramatically. For example, Venture Harbour founder Marcus Taylor increased his conversion rate from 2.5% to 10.8% with a few simple changes. Let's take a look at how he did it.
Write a CTA That Converts
Taylor used the LIFT Model to craft his CTAs. It prioritizes six factors that help convert viewers into customers, subscribers, clients, and more:
Value proposition:

Your perceived benefits must outweigh any perceived costs associated with your offer.

Relevance:

Your content and website need to relate to your audience's needs and wants. 

Clarity:

Visitors won't click a button or link if they aren't sure what it does. Your CTAs need to be straightforward and obvious, with no jargon or cutesy language. Be brief and use action words. You can also call attention to your CTA verbally in your video for extra clarity.

Urgency:

Show visitors why they should act on your offer now instead of later. Follow up with instant gratification. If your CTA mentioned a download, that download should immediately pop up in their inbox after signup.

Anxiety:

Visitors will only take the next step if they trust you. Including social proof like testimonials or the number of happy customers you have can help build this trust.

Distraction:

Make sure there's nothing on the page that distracts from your CTA. For instance, YouTube's autosuggestion feed encourages viewers to check out competing channels, which can take them away from your video.
Combine these elements to create the perfect CTA. Now let's look at a few real-life examples to show you how to put it all together.
CTAs In Action
There are many ways to incorporate clickable CTAs into your videos, so here are a few examples that use the LIFT model to inspire viewers to take action.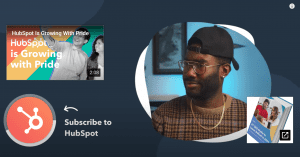 The subscribe and follow CTA: HubSpot's CTA tells viewers to subscribe to their YouTube channel. "Subscribe to HubSpot" is a direct, active statement, so users know that clicking on the orange button will automatically subscribe them to the channel.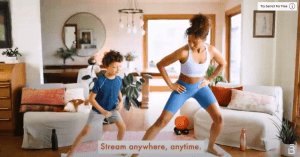 The free trial CTA: Exercise studio Barre3 uses a minimal CTA inviting viewers into a free trial of their virtual subscription, paired with a strong value proposition: rather than wasting your time commuting to a gym, you can work out with us anytime, anywhere.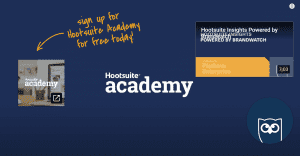 The sign-up CTA: This CTA from HootSuite encouraging viewers to sign up for a virtual course is clear and concise. It creates a sense of urgency by suggesting people should sign up today. It also uses an image and a brightly colored arrow to attract eyes.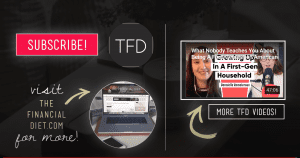 General CTAs: The Financial Diet includes three CTAs at the end of this video. The highest priority CTA in bright red urges users to subscribe to their YouTube channel. Smaller and more subtle CTAs direct viewers to the website and the company's other relevant videos.
It's Easy to Add CTAs to Your Videos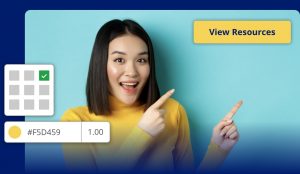 Don't leave your viewers hanging after they watch your videos. Lead them where you want them to go with clickable CTAs.
Premier users can now add custom CTA buttons to videos hosted on ScreenPal.
If you need to add context to an earlier part of your video, you can also add annotation buttons. We'll pause your video when viewers click the button, so they can pick up right where they left off when they return.
CTA and annotation buttons are fully customizable, so you can decide how they look and when and where they appear on the screen. You can match your brand or personality with the look and feel of your CTAs.
Increase Your Traffic With Video CTAs
There are tons of ways to use clickable CTAs in your recordings. Try adding a CTA to your next video, inviting viewers to buy your product, book a consultation call, or download your freebie.