Keeping personal connections alive is more important than ever during school closures. Remote learning can seem impersonal or out of touch but it doesn't have to be.  Experienced educators who are familiar with technology know the trick to remote success. It's building personal connections with students using online tools. 
"Really, in essence, students miss the connections they're making with their peers, but also with their teachers," says Tech Integration Specialist Tim Marum.
The Rhode Island educator says reconnecting students online and providing them with personalized learning can be done with a simple process.
He's broken them down in five important steps. 
Step 1.  Keep the Routine
First and foremost, it's crucial for educators to mimic their class schedules.
Create a start time, lesson plan, and set clear expectations. Marum admits the first step is often the hardest. 
"Students were still in bed, they were still in their pajamas and I'm like, 'no, not okay.'"
He encourages educators to set a few standards for online classes. 
Students should be dressed for class.

Be on time.

Find a comfortable, yet appropriate place in the house to work. 
Communicate those expectations with students as well as parents. The Portsmouth School District, where Marum works, sent an open letter to families explaining online classroom expectations and schedules. Keep the communication channels open with both students and parents during this transition.  
It's also important for teachers to be mindful of the students' schedules. Online classes shouldn't be any longer than an in-person class. Plus, middle and high school students may be logging into other online classrooms throughout the day. 
Step 2. Create Welcome Video
Create a welcome video for each online class.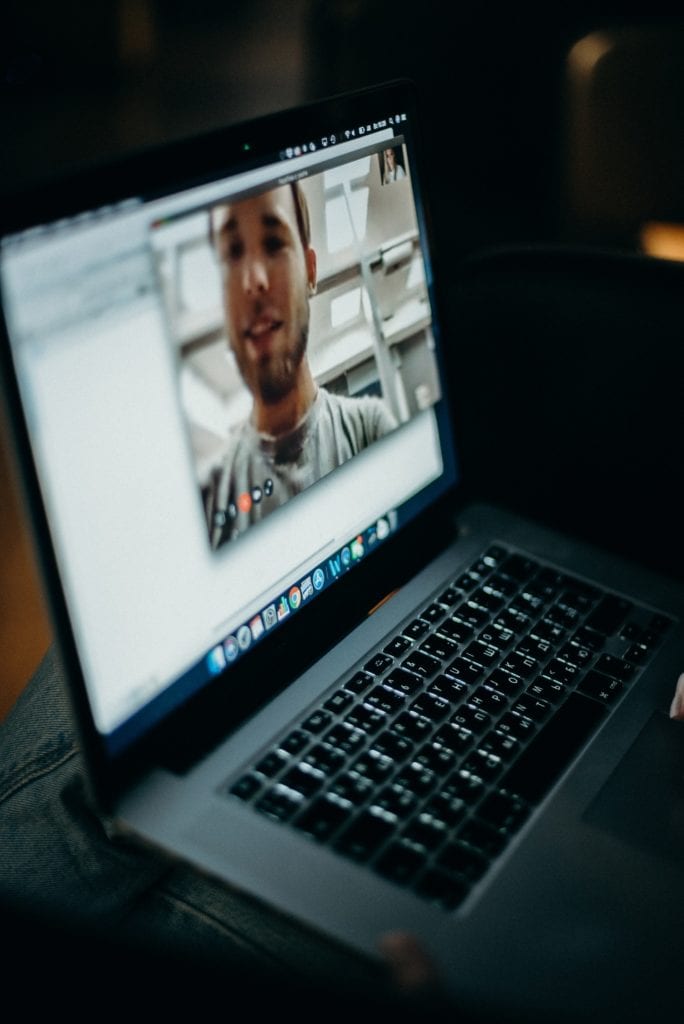 "Create a video of yourself talking to your students as if they're in front of you," advises Marum. 
The simple video greets students and unpacks the agenda for the day. It also creates a face-to-face connection that Marum says can be powerful for students during a time of transition. 
"That welcome video that each teacher creates and has created in our elementary schools can bring them a sense of relief."
Marum urges educators to keep the videos simple. You don't need more than a web camera and a computer. To incorporate lesson plans or slideshows, teachers can try tools like ScreenPal. The screen recorder allows users to record themselves while also sharing what's on their computer screen. 
Step 3. Keep the Connection Alive With Video 
It's equally as important for students to connect with their teachers. Remember, accessibility is everything.

Look for tools that are easy to use, affordable, and accessible from phones and computers.
Screen recorders like ScreenPal can be used on multiple platforms. Marum says even elementary school students with access to a tablet, phone, or computer can create basic videos to show teachers their homework. The videos can be shared by sending a link. 
Video conference platforms like Zoom, Skype, and Google Meet can be integrated with ScreenPal.  They are ideal for hosting live classroom discussions.  At the same time, you can record your discussions with the screen recorder and have a link for students to watch later. 
"If you have a class of 24, you can do six breakout sessions where it gives them time to collaborate with others," explains Marum.  He acknowledges that platforms like Zoom are designed for middle and high school students. 
He suggests encouraging younger students to collaborate with their parents. 
For example, give a student a math problem then encourage each child to explain how they solved the problem to someone in their home. 
Marum admits it can be a balancing act as entire families are home during school closures. 
"I know it's a tough balance between giving them opportunities to do their work as adults, but at the same time making those connections at home with their children."
Step 4. Give Screentime Breaks
Build natural breaks into your remote learning classes.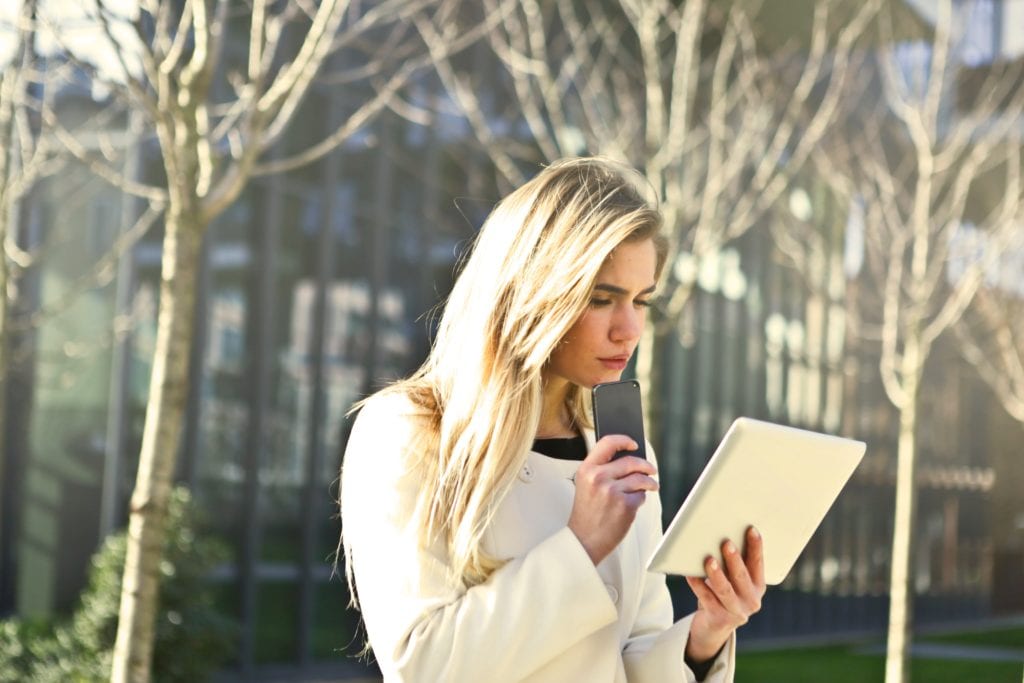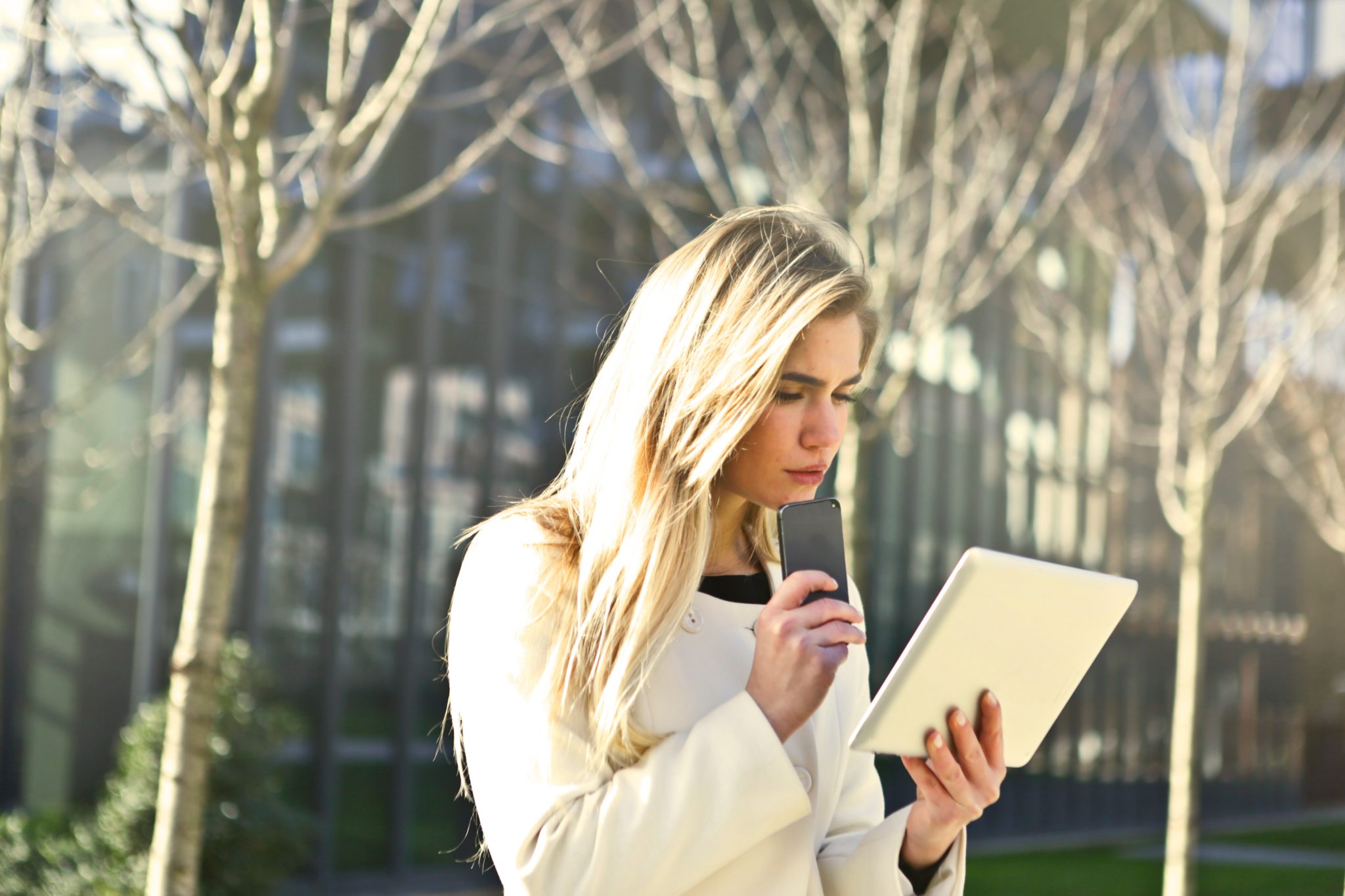 In traditional classrooms, teachers break to give students time to work. Students also have breaks in between classes for social time. It's important to respect these same break times online. 
Breaking up the monotony of class helps students keep their focus during lessons. 
"These are just really good practices, even when you're face-to-face with your students in a class. Like all right, we're going to do a stretch break or we're going to run in place." 
Marum encourages students to go outside during their screen breaks.
Breaks can be built into pre-recorded video lessons. Teachers can create their own screentime break graphic and add them to their videos.
You can use music to give students an audible cue when screentime breaks are over. Plus, it'll help teachers timeout their lessons. 
Step 5. Turn On Your Webcam During Long Videos 
Be mindful of trying to connect with students during longer lecture-style videos. 
Teachers should consider not only showing slideshows or lecture notes but showing their own faces as well.
This is where features like ScreenPal's picture-in-picture recording option comes into play. You don't need two cameras. ScreenPal automatically captures your webcam while simultaneously recording your computer screen. 
Building Connections
Traditional classrooms do more than cover basic subjects. One of the biggest benefits of physically going to school is socialization. Schools teach students how to problem-solve and interact with peers. 
All of these critical life lessons aren't limited to in-person learning. 
As Tim Marum sees it, online classes can add the same sense of connection when done right.
"It's really about all those connections, not just with the teacher-to-student and student-to-student, but also for a student at home."