Guest Post: Education is often called the great equalizer in the United States, where every child has a chance to achieve their dreams by getting a high-quality education. Unfortunately, this is far from the truth as anyone working in education will tell you.
The Challenges of Poverty
Despite spending approximately $800 billion/year, about seven times more than other developed countries, U.S. students consistently underperform students from other countries. Children from lower socio-economic backgrounds tend to fair the worst, with significantly lower reading and math skills. What's more, school districts are generally funded by local taxes, which means that poorer neighborhoods tend to receive less funding than more affluent ones.
Despite structural challenges that make getting a quality education difficult for low-income students, teachers still need to deliver engaging educational content that captures their students' attention and drives educational outcomes. Of course, that's sometimes easier said than done. To help teachers overcome these obstacles, it's important to understand what exactly the challenges are to develop an approach that works.
Let's take a closer look at some of the obstacles preventing low-income students from achieving and some of the approaches that can help put them on a path to success regardless of their socio-economic background. 
How Education Impacts Quality of Life
Just as hailing from a lower socio-economic class can impact the quality of education a student receives, the quality of education also has an impact on a person's quality of life over time. Many studies have linked a person's education level to their long-term health, employment status, and lifetime earnings.
Educational attainment also leads to healthier lives. Those who reach higher levels of educational achievement are healthier than those who don't. One study, for example, found that adults without a high school diploma were 15 percent more likely to develop diabetes. Other studies have linked low education with shorter life expectancy.
Disparities like these make it essential for teachers to do everything within their power to produce positive educational outcomes in their classrooms. Even if they can't see the impact today, it's clear that the better students do, the healthier they are in the long term.
Factors that Contribute to Poverty
Poverty in many places is a generational problem; just as wealth can be passed down from generation to generation, so too does poverty. There are a wide variety of predictors that contribute to this, but race in particular is a key predictor of poverty. For example, one landmark study by the National Center for Children in Poverty, found that only 17 percent of Caucasians born to low-income families remain in poverty as an adult, while approximately 42 percent of African-Americans born into poverty remained poor as adults.
There are many reasons why this is the case. Chief among them are:
Lack of available jobs
Lack of education
Conflict or warfare
Lack of food and nourishment
Lack of infrastructure
Poor access to healthcare
Of course, poverty is a very complex issue, and these are just a few factors that contribute to a student's academic performance.
Common Obstacles for Students from Low-Income Families
Students from low-income families often face a number of challenges that more affluent students do not face. All of these significantly contribute to academic underperformance. Some of the main obstacles include:
Lack of school supplies:
Poorer students have trouble getting access to the tools they need to learn, including paper, pencils, notebooks, and computers.
Not getting enough sleep:
Often, low-income students don't get enough sleep, which impacts their ability to focus in the classroom. The reasons for this are varied, but they can include having to work, caring for siblings, and having to do more household chores.
Poor nutrition:
When a person doesn't get enough food or nutrients, their cognitive development suffers. Eating enough can be a particular challenge for low-income students, which is why school meal programs are essential.
While these may be the reality for many low-income students, there are ways to provide them with the much-needed care they need in the classroom so they can continue to learn and grow.
Bridge the Gap With Inclusive Classroom Activities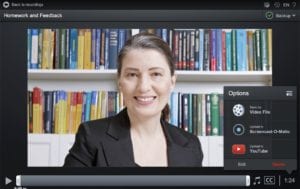 For teachers, adding multimedia content to lessons can not only liven up the classroom but also deeply enrich the learning experience that help bridge the gap in underfunded education systems.
While students attending schools with better funding often benefit from things like field trips, students at poorer schools often have to go without. Adding multimedia content can be a good substitute for those types of learning experiences.
Here are a few examples of how teachers can infuse lessons with more engaging content that takes the student out of the classroom (virtually, at least):
While many students may not be able to get first-hand experience, videos often give students access to things they've never been exposed to before.
Tools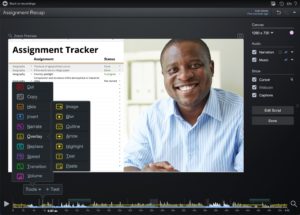 Teachers can engage an entire classroom with interactive and engaging content.  No matter the socio-economic background of their students, multimedia can help students learn class topics.  There are many available tools and online platforms that can help teachers lift students in underfunded education systems.
Here are several online tools that may be helpful:
Screen Recording Tool:  Quickly provide engaging content by recording a video lesson from your computer.  Students can follow along and learn exactly what you are demonstrating by capturing everything on your screen.
Lecture Capture: Take it a step further and capture your lectures with a webcam.  A recorded lecture shared with your students is a great way for them to learn.  They can rewatch the lecture as many times as they want to retain information.
Video Editor: An easy video editor allows you to add narration, helpful arrows, text, or shapes. These edits help your students stay engaged in the learning material.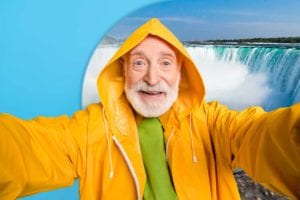 Turn to these creative online tools to enhance your content.
Green Screen: Interact with a green screen background.  Teachers use this tool to add creativity to their videos.  You can stand in front of a green screen and replace the background with an image or video.  Here are several ideas to start the creativity:

Travel the world and showcase landmarks that your students are studying.
Head to space and point out star constellations and planets.
Give a visual demonstration of charts and graphs important for a lesson
Other Considerations
To be sure, adding a few multimedia pieces to lessons isn't going to completely solve the poverty issues or instantly make students academically achieve overnight. It's a process that will help them improve over time. In fact, it's essential to remember that students living in poverty have other needs that need to be met for them to improve academic performance.
Technology can also be helpful here, too, though. For example, smartphones are more common in low-income homes than laptops or desktops. For that reason, mobile learning can be an effective approach. Here are a few ways to incorporate more mobile-ready content that will drive student engagement and ideally help meet a few other needs they may have.
Personalized Feedback: Record short feedback videos and personalize them to each student.
Social Media Videos: It's no secret students love short video platforms like TikTok. Try sneaking in short social media videos into your lessons or creating your own lesson-related video that fits popular internet memes.
Group Video Projects: There's no need for teachers to be the sole source of content in the classroom. Have your students work together on video projects they create with their own mobile devices.
Speech-to-Text: Some students have trouble absorbing information from videos due to disabilities or other learning impediments. Using a speech-to-text tool can help them ensure they capture all the important information needed in a lesson.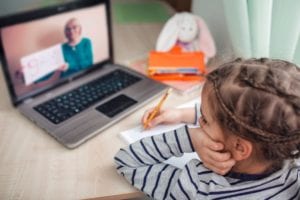 Lastly, there are a couple of other approaches to consider where video can be impactful both inside and outside the classroom:
Homework: Incorporating video instructions in homework can make the assignment more easily understood. Plus, students can refer back to the videos as much as needed.
Asynchronous  videos: Recording your lectures and making them available to students at any time provides an excellent resource for students at home.
Organization: If you incorporate a lot of videos into your lessons, or your lessons themselves are recorded videos, it's important that students be able to easily refer back to them. Keeping them organized by theme or topic. Share a channel of videos so they have an entire list of videos to watch and review. It's a great way to help students quickly find the information they're looking for.
Offline Tools: Students who use videos for projects or assignments may be challenged in finding video creation platforms that work offline.  There's an easy solution for this. There are creation tools that don't necessarily need the internet to create videos.  Just launch the tools and start creating!
Want more ideas for using video in the classroom? Check out our full library of educational content designed for teachers just like you!
Sources:
USC Rossier, (2011) U.S. Education Spending and Performance vs. The World.
NCCP National Center for Children in Poverty, (2009) Childhood and Intergenerational Poverty: The Long-Term Consequences of Growing Up Poor
Lauren Camera, US News, (2018), In Most States, Poorest School Districts Get Less Funding
AAFP Foundation, (2015), Learning Matters: How Education Affects Health
Harvard Medical School/ Science Daily, (2008), Life Expectancy Rises For The Educated; The Less-educated Reap No Benefit
The Urban Child Institute, (2011), Nutrition and Early Brain Development
FRAC Food Research and Action Center, Benefits of School Lunch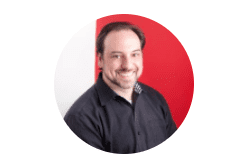 About our guest writer: Daniel Waldman is a former agency owner turned expat freelance writer and event manager with nearly 20 years of experience working with a wide variety of brands, organizations, and individuals. He got his start as an editor at a vanity press, and later went on to lead marketing and communications at a variety of agencies before starting his own business.  He lives in France with his wife, two daughters and four cats.