Professional development (PD) is an important part of every educator's career. Unfortunately, many teachers have suffered through long seminars and dull videos that don't provide relatable information. To make your PD meaningful, it needs to be fun, engaging, and include teacher voices.
Professional development for teachers doesn't have to be a drag! In fact, it can be a lot of fun if you use activities that emphasize the experiences of educators and provide valuable teaching tools. The goal of PD should always be to improve student outcomes and give teachers the information and tools they need to be successful. Here are ten fun professional development activities you can use to boost your school's learning environment.
1. Create an online teaching portfolio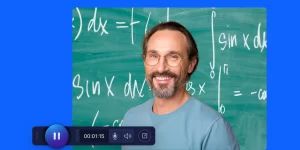 Online teaching portfolios are a great way to help teachers showcase their achievements and reflect on their best practices. Teachers can use WordPress, Google Sites, or Weebly to create a free online portfolio. What should teachers include in their online portfolios? Most portfolios include a teaching philosophy statement, CV, pictures, and videos of mini-lessons. Some even add a blog! Portfolios are completely customizable so teachers can get really creative with this project. Make it a team exercise by having teachers work together to brainstorm and share their creative ideas. 
Pro tip: Teachers can take their mini-lesson videos to the next level by using free video editing software like ScreenPal. This easy-to-use video editor lets teachers add animated text, image and video overlays, video effects, sound effects, and music!
2. Inclusion and accessibility assessment
For this professional development activity, begin by asking teachers how their classroom is inclusive and accessible to all students. Get more specific by asking teachers to consider their classroom arrangement, decor, media, and instruction. How do these aspects of their teaching allow everyone to participate and thrive? After getting the conversation going, share some ideas and tips for making the classroom inclusive and accessible. For example, if teachers use movies or videos in the classroom, they should consider using captions for students who have hearing impairments. 
After the discussion, give teachers an inclusion and accessibility rubric so that they can assess their own classroom practices. You can find free rubrics online or create your own. This self-assessment is a great way for teachers to reflect on their classroom environment and identify areas for improvement. 
3. Knowledge sharing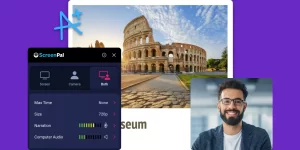 Teachers are experts at their craft and everyone has unique knowledge to share. A knowledge-sharing activity is a fun way for teachers to share their expertise with their colleagues and learn new skills to incorporate in their classrooms. Ask teachers to create a presentation on a topic they're an expert on. Maybe they're experienced in running workshops, designing task-based learning projects, utilizing technology in the classroom, or organizing field trips. Whatever it is that they are best at, it is worth sharing! 
Knowledge sharing or "expert sharing" is the perfect way to empower teachers and build strong connections between colleagues. The best way to do this activity is by asking teachers to create a Google Slides or PowerPoint presentation. Presenters can share live or use screen recording software to pre-record their presentation. You can use a free screen recorder like ScreenPal so you don't have to pay for fancy software. 
4. Educational study review
Educators understand the importance of keeping up with the latest teaching methods. The best way to keep up with new pedagogical methods is by reviewing the latest education publications. With so many interesting studies to read, it can be overwhelming for one teacher to find time to read everything. To solve this problem, ask teachers to read 1 or 2 studies and share their findings with their colleagues. 
Start by gathering a list of relevant studies. Then, create a sign-up sheet so teachers can choose which article to read. Set a date for a conference and ask each teacher to share what they learned from the study. Teachers can create a presentation highlighting the key findings of the studies and discuss how to apply them in the classroom. Similar to the knowledge-sharing activity, teachers can present live or pre-record their presentation using free screen recording software. 
5. Create an educational book club
We all have a book or two on our shelf that we bought with excitement but haven't gotten around to reading yet. Sometimes we just need a little accountability to help us get motivated to read. You might also have a favorite book that your colleagues might not know about yet. As teachers, we stress the importance of reading to our students, so why not model that behavior for them? Teachers can agree on an educational book and develop a reading schedule with weekly or biweekly meetings to discuss chapters. 
Teaching to Transgress by Bell Hooks is a terrific book that will challenge teachers to think deeply about their student's needs. For something a little lighter, Educated by Tara Westover is a page-turner! Each meeting should have a different moderator who will lead the conversation and ensure effective reviews of chapters. 
6. Reflective journaling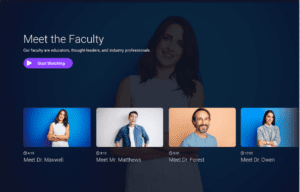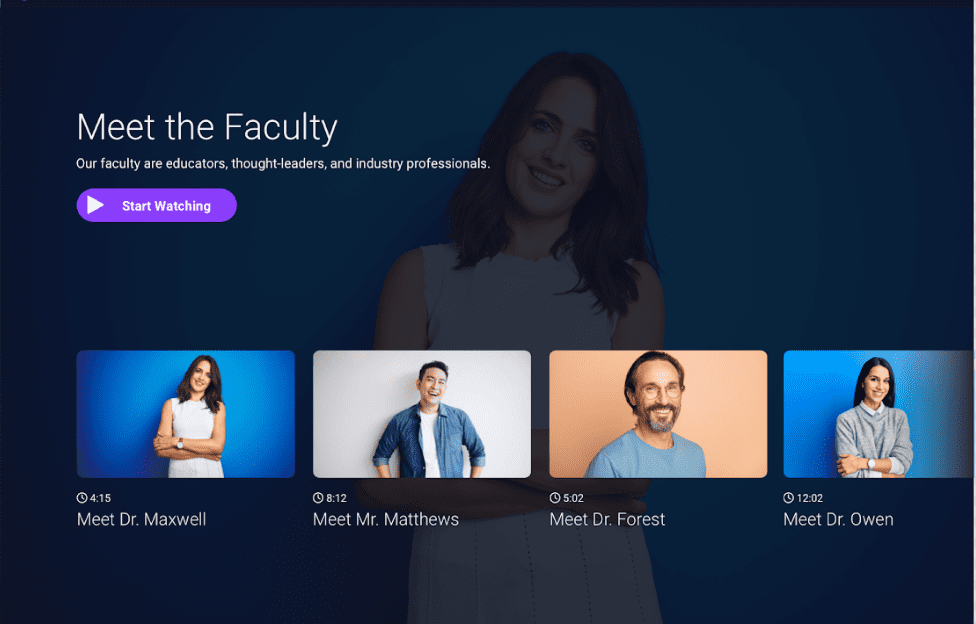 Teaching is a reflective practice; teachers constantly reflect on their lessons and analyze what worked and needs adjustment. Professional journaling helps teachers keep track of these reflections and monitor their own professional development. Teachers can create a handwritten journal or use video journaling. If using video journaling, make sure you have a secure place to store your videos! 
You can store video journals directly on a computer but using an online platform is more effective because you can access them from anywhere. You can easily upload, organize and share your video journals on a free, secure video hosting platform like ScreenPal. ScreenPal lets you upload and store unlimited videos, easily organize and manage them in folders, and control your content visibility with privacy settings. Password protect your video journals, make them unlisted, or keep them private and visible only to you.
7. Watch motivational videos 
Teachers are superheroes, but sometimes they need to be reminded of this fact! During the school year, teachers can get so caught up in their work that they might forget how much of an impact they are making. Keep your teachers inspired by sharing motivational videos like Ted Talks. There's tons of great online content, and they're not just on YouTube! Edutopia, Pinterest, and TedED have lots of videos to choose from for professional development ideas. Just make sure you store your videos in one easy-to-access place so you can keep your media organized. 
8. Dive into emotional intelligence 
Let's face it, teaching is a stressful occupation. This is why it is so important for teachers to understand their emotions and have strategies for alleviating stress. The five components of emotional intelligence are empathy, self-awareness, self-regulation, motivation, and social skills. Using free online resources, you can create your own presentation on emotional intelligence to share with teachers. This is an activity that works best in small groups where everyone gets an opportunity to communicate and share their ideas.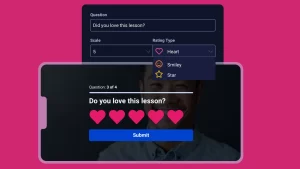 Instead of giving your presentation multiple times with different groups, use a free screen recording application to make a video presentation. This way, you can save your presentation and send it to multiple small groups. Make your presentation interactive by including a poll with questions to gather feedback. 
9. Educational technology crash course
Technology is now a staple in our classrooms. Whether we are teaching online, using flipped learning, or teaching in-person, technology can help teachers manage their classrooms. Plenty of teachers are using apps like Wakelet, Book Creator, ScreenPal, Google Classrooms, and other online tools to share lessons with students. Platforms like Schoolytics and ClassMarker help teachers manage student assessments. 
With so many online tools available, it can be overwhelming for teachers to choose which ones to use. Create your own guide to share with teachers. Your guide should review all aspects of using educational technology, such as online classrooms, online assessment tools, online conferencing tools, and video editing software. 
10. Explore game-based learning 
Studies (Clark et al., 2017, Merino-Campos and Fernndez, 2016) have shown that games positively affect the brain. Games like Minecraft and Roblox are becoming more popular in STEM classrooms due to their positive outcomes. When kids game, they practice strategic thinking, problem solving, and creativity. Additionally, when multiplayer games are incorporated, kids learn how to work collaboratively and work as a team. Start out by introducing teachers to these games and having them play. Then, you can discuss the positive effects of gaming and how teachers can utilize games in their classrooms. 
Take this professional development activity further by asking teachers to implement gaming into a lesson plan and reviewing the process in a small group. Teachers can get together to discuss the highlights and challenges of game-based learning and bounce ideas off one another. Teachers might even come up with a competition to be played between classes throughout the year, creating a fun way to get their students engaged. 
Create professional development that inspires!
Now that you have a list of fun ideas for professional development activities, you can offer your teachers the most effective tools to improve their teaching strategies. In order for teachers to really connect with PD activities, they need to be inspiring! Don't settle for bland content that leaves teachers feeling like it "could have been an email." 
Make your PD content stand out with ScreenPal's easy-to-use video creation platform. Record your screen and webcam for free to create professional development videos, then add text, sound effects, music, and captions in the video editor. You can make your PD even more engaging with interactive quizzes and polls. Manage, organize, and share your professional development content with secure online video hosting and sharing. 
Many of ScreenPal's tools and features are completely free, and paid plans are heavily discounted for educators. Get started for free today!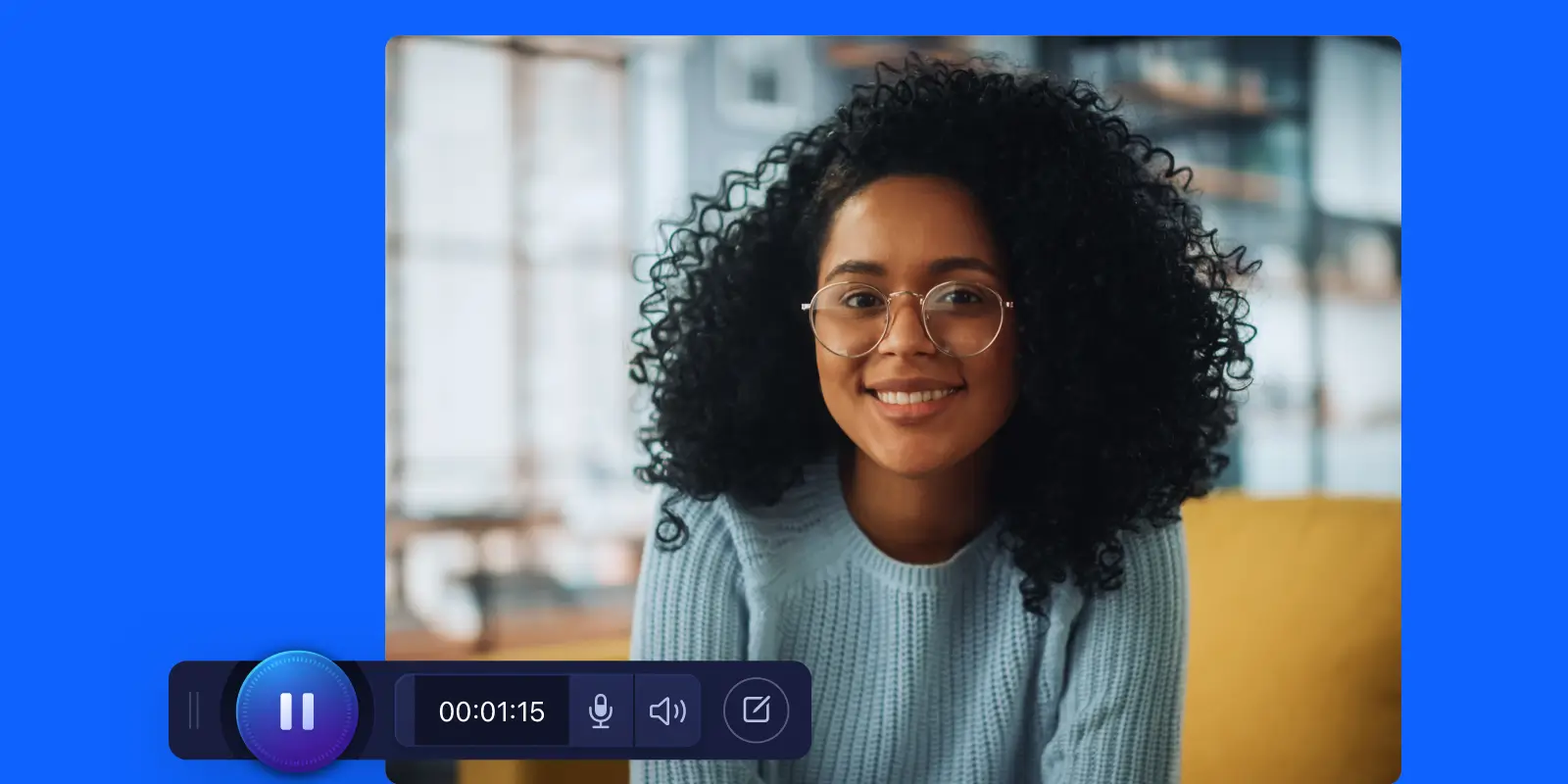 Create engaging professional development videos with ScreenPal!
Easily record your screen, webcam, or both on any device – for free! Share with a link or embed in your LMS to make PD easy and fun for your team.