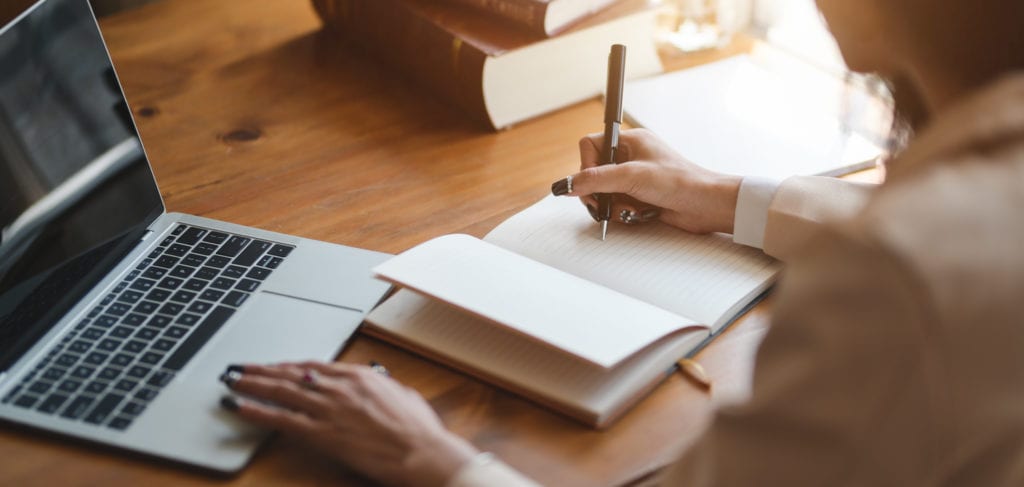 Video is one of the best ways to train and communicate with your team members. With both audio and visuals, video improves the learning process helping students of all ages understand and retain information.
More of us rely on video in our everyday lives. A Pew Research study found 87% of users said YouTube is essential for helping them figure out how to do things they haven't done before. The benefits of video learning go far beyond recipes and DIY projects and will allow you to continuously train employees on new skills, technology, and techniques.
If you're new to videos, it is easy to be overwhelmed. However, with a few simple tips, you'll be on your way to creating professional development videos your audience will love, and most importantly, learn.
Keep it short and simple
The first step is to know your audience and what they need. It's a good idea to write out the goal of your video lesson or tutorial, and make sure you stay focused on that topic alone. Just like lectures, you do not want to go off on a tangent.
For example, the average length of a YouTube video tutorial is between 11 to 12 minutes.  To keep your audience engaged and focussed, keep your videos short and simple. 
Don't aim to fit all your information into one video. It may be best to break your video topic into short digestible chapters. We recommend 10-15 minutes for each video chapter.  Besides, this will make your life easier if you're the one creating them.  
Plan and organize your script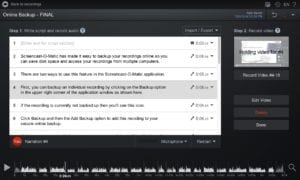 "Because I make so many training and support materials for my faculty, I always want to make sure they're really polished, and I like the ability to type out what I'm going to say ahead of time," said Gannon Nordberg, a Technology Integration Specialist at Lord Fairfax Community College (LFCC) in Middletown, Virginia.
His advice is worth following. Developing an outline and script before you record your video will help you stay organized and on point. This process also gives you the opportunity to plan for the elements and tools you want to include. For most professional development videos, you'll lean on slides, additional videos, or real-life scenarios to reinforce your lesson. Your script should consist of when to include these elements.
Nordberg recommends ScreenPal's Scripted Recordings feature which allows you to stay organized.  You can write or import a script into the tool. It separates it into sections. You can add audio narration and video section-by-section.  
"I don't have to re-record it all over again if I flub something up. I can just record one little section and I can re-record that section as often as I like until it's perfect," Nordberg said.
As Nordberg pointed out, Scripted Recordings makes it easy to replace or re-record sections without having to start over again.  It easily matches your audio with video elements.
Know These On-Camera Basics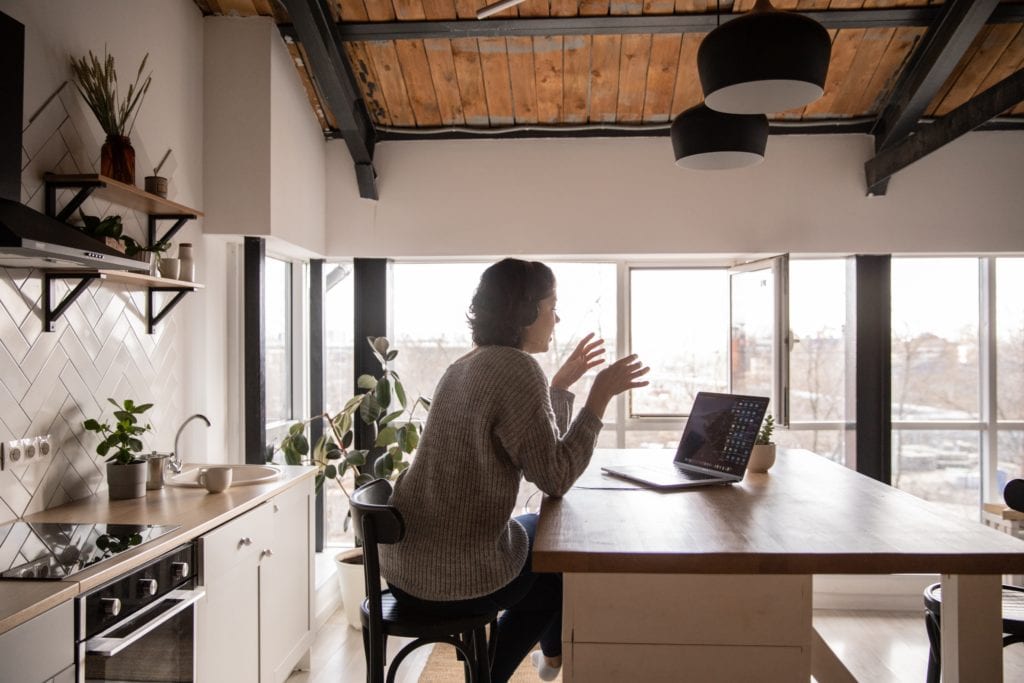 We won't lie, recording yourself on camera is awkward and uncomfortable at first. However, it gets easier.  Understanding the basics will help you feel confident in your webcam presence. Confidence makes all the difference when presenting topics to your audience.
#1: The quality of your camera and microphone goes a long way. Thankfully, modern computers, tablets, and smartphones have quality built-in cameras and microphones. If your computer does not have a camera, buy a web camera that includes a microphone. Avoid using headsets and earbuds if possible. They can be a distraction for both you and your audience. When you position the camera, always put it above your eye line, at about your forehead, to ensure you are not looking down when you speak.
#2: You've heard the term, 'location, location, location' but in this situation, it's background, background, background. What you have behind you is critical. Messy backgrounds are distracting, and stark white backgrounds can also be disconcerting as a viewer. For many of us, the best option is to remove our backgrounds and replace them with something more professional. ScreenPal's allows you to do this easily with the Green Screen Tool.
#3: Lighting can make any camera shot better and is essential for a good video. Most overhead lighting, or fluorescents, will create off coloring and shadows. The best light is soft and natural. You'll want the light to face you. If you need to record at night, use a ring light. They are readily available and affordable and will provide continuous soft light without producing shadows.
Remove Distractions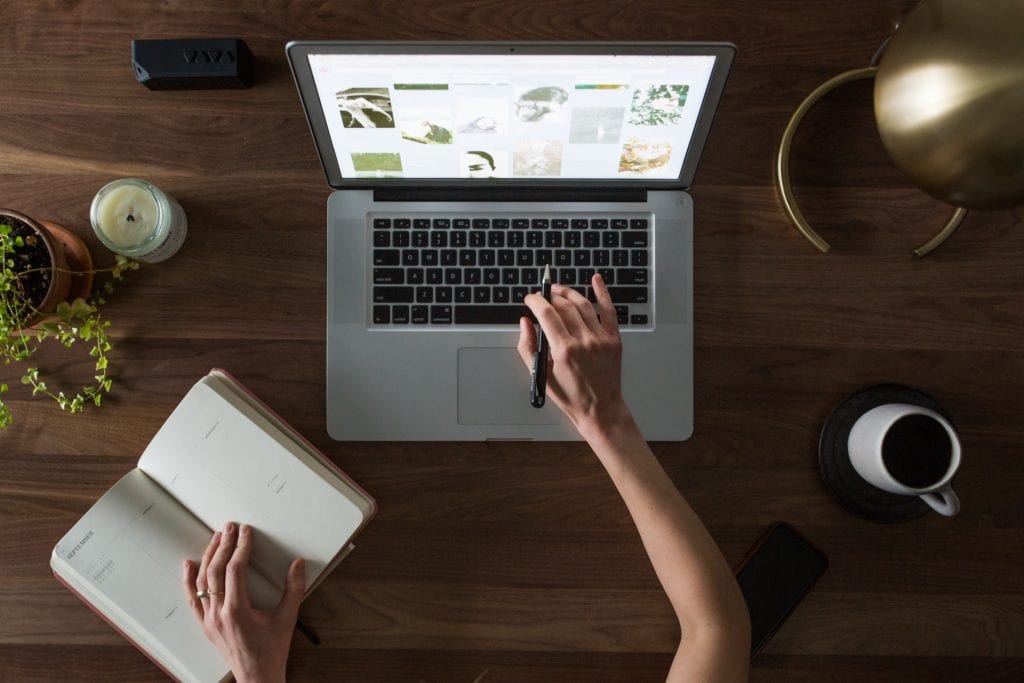 When it comes time to record, remove all distractions, and dedicate your time and focus on your lesson. Along with environmental distractions, turn off your digital notifications as well. Silence any alerts on your device that can pop up on the screen recording and disturb you. 
When you speak, look at the camera. While it can be intimidating at first, looking at the camera connects with your audience. Remember, you are speaking directly to them. If you look elsewhere, your audience will wonder what you could be distracting you. 
For your first few recordings, you can make the process feel less awkward with a few simple adjustments. First, put a knickknack or stress ball on the camera for you to focus on and not the camera itself. Also, cover up the webcam image of yourself on the screen. It can be easy to watch yourself, rather than the camera, so covering it will help you remove that distraction.
Lastly, Be Yourself
One of the best ways to keep your audience engaged is to be authentic. As you teach, talk to the camera like you are speaking to someone on the other side of your desk. Speak conversationally and avoid large, complicated words and business jargon. Relax and smile, and you will grow more comfortable with the process and your audience will learn to trust you.
Professional development videos can be a valuable resource for your company, with the ability to train specific audiences and then reuse the videos for new employees. Video also allows your team to learn on their schedule, finding the best times to dedicate to their professional development. Recording and producing videos does not have to be overwhelming.  Follow the process, and you'll create videos your employees will appreciate for their learning and growth.