Guest Post by Judith Dutill, MA and Melissa Wehler, PhD: As you transition your course online, you may be thinking about what to do with your end-of-term assignments.
Maybe you had a final exam scheduled but are worried about figuring out test settings in your learning management system or you are concerned about the test's integrity. Maybe you had a final project scheduled, but students no longer have access to the materials and resources of your campus. Maybe you even had a presentation scheduled but think it will be impossible to do now that you're online.
While you are thinking about the next steps, you may want to consider assigning students a recorded presentation. 
A recorded presentation gives students a platform to show off what they learned this term while practicing essential communication skills, and it gives you an opportunity to capture and assess that learning. Instead of a final exam, ask students to record a presentation about a question you would have posed. Instead of a final project, have students create and share a presentation on the same topic. Instead of an extemporaneous presentation, give students the opportunity to record and share the best version of their speech. 
Tips for Recorded Presentations
When assigning recorded presentations, here are five tips to keep in mind: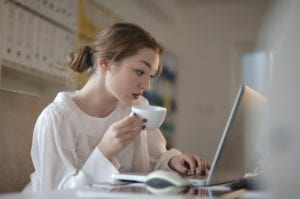 Check the tech. Before assigning presentations, you should talk to your students about the tools they have on hand. They will obviously need a microphone, camera, and recording software like ScreenPal. If you want them to present slides or images, provide recommendations for programs that are easy to access. User-friendly tools like ScreenPal keep the focus on the presentation content and delivery–and not on learning a new tool. 
Communicate expectations. As with all assignments, you should communicate your expectations about content, structure, delivery, and execution. With video presentations, specifically, make sure to mention the style of video (talking head, screencast, picture-in-picture), and the tone (formal, informal). You may consider shooting a short presentation yourself and providing it as an exemplar. 
Talk best practices. Students (and you!) may be new to recording video, so you want to give them a resource on best practices for video. First, make sure that they manage their stage and set their scene: the area captured in the video should be neat, and they should remove clutter that would distract the view. Second, tell them to do a quick test of their equipment to make sure that their microphone and camera quality are good. Finally, talk to them about body language, articulation, and volume.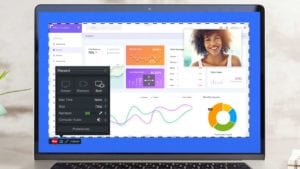 Connect them to support. Just like us, students benefit from accessing support services when working with a new tool. You may want to create a short video tutorial that walks them through using the device or software. You will have the opportunity to emphasize specific tools, tailor it to their needs, and connect it to your prompt. In addition, make sure that they know how to access technical support services from your institution as well as any support sites offered by the tools they will be using. 
Share and respond. Just like live presentations, you want to give students the opportunity to view each other's presentations, ask questions, and provide feedback. Create a discussion thread where students can share and respond. To help guide this discussion, you may want to require that every student asks one question or provides one piece of positive feedback and one piece of constructive criticism. This is another good opportunity to model expectations by providing an exemplar. 
Recorded presentations allow your students the opportunity to share their ideas in a creative, engaging way. You may even find that you prefer them to the final exams, projects, and presentations you normally assign, transforming this alternative into a mainstay of the course. 
'Pivot with Video Series': This is a continuation of our writer guest series.  Check out 5 Tips for a Smooth Transition to Remote Learning and The Value of Asynchronous Video in Remote Learning.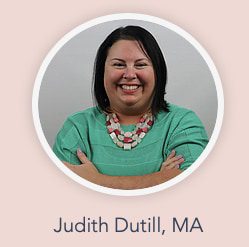 About Our Guest Writers:  Judith Dutill, MA, and Melissa Wehler, PhD, have been working in higher education for over ten years as faculty members, instructional designers, and administrators. They are the co-founders of the Online Learning Toolkit, an instructional design consultancy firm that specializes in online teaching and learning in higher education.