Before the pandemic, finding a remote job was a challenge. Occasionally big corporations like Amazon or cruise lines would post remote work opportunities.  Tech companies would sometimes let software developers or customer service reps work from home a few days a week.
If you were lucky, you might find a fully remote company in your job search.  Due to the rare nature of those companies, getting hired was competitive. There was also the option to take remote freelance work, but that often meant giving up full-time benefits like insurance, sick leave, and paid vacation.
Things are different in 2021, and they're not going back to normal. The pandemic forced companies around the world to go remote in hurry.  After a year, their workers are now fully adapted to working from home.
More company leaders are looking at the evolution and innovation of their workforce. As a result, more companies are announcing plans for permanent remote work.  
A Fourth Industrial Revolution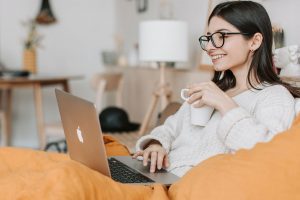 Many companies, Twitter included, see remote work as the future. As Twitter Human Resources Chief Jennifer Christie told The Washington Post, companies were already on this path. COVID-19 just catapulted the workforce into the future.
Christie says flexibility for remote workers is the fourth industrial revolution, and that having options like work-life balance will completely change the way people work.
She may be onto something. Companies announcing permanent remote work options report several benefits. 
Communication is easier than ever.
Teams are wasting less time in unnecessary meetings that could instead be a quick screen recording. This allows for more flexible schedules and greater autonomy for remote employees.
Job productivity increased at home
For many, it's easier to get work done at home than in a busy open office. Managers can quickly share feedback on projects with a screencast, eliminating the need to be together in person.
An abundance of new tech skills
Teams have a host of new tech skills they didn't have before the pandemic. The ability to communicate virtually in video meetings, edit and share simple videos, and quickly learn new software means employees can create more engaging presentations both internally and with clients.
Virtual hiring made easy
Companies are able to hire outside their region. They are able to hire from anywhere around the world, giving them a wider net of talent to choose from.  Zoom meetings and interviews can be done virtually. Applicants can even submit video cover letters. 
These and other wins show that remote work is more than just a passing trend born out of necessity. It's the future.
Industry Leaders Change Their Minds About Remote Work
Many company leaders recently offered their teams the option to work remotely forever. Here are helpful tips they've learned through the pandemic.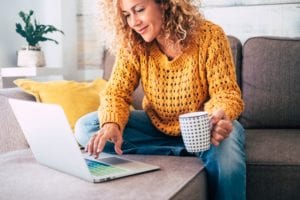 REI
Outdoor gear co-op REI recently sold its brand new, unused corporate headquarters to lean into remote work instead. "We learned that collaboration doesn't have to be tied to a single location," Ben Steele, REI's EVP and chief customer officer, told RetailWire.
"We learned that mobile working tools and technology are pretty effective, and we learned that the benefits of flexibility to the individual employee are pretty profound."
Zillow 
Real estate marketplace Zillow announced it would let 90 percent of its employees work from home indefinitely. In a blog, Chief People Officer Dan Spaulding stressed the importance of being responsive to changing conditions. 
Spaulding says while Zillow leadership historically discouraged working from home, their concerns about remote work were debunked during the pandemic.
Twitter 
Twitter embraced the future and dove headfirst into remote work. Along with announcing that employees may work from home indefinitely, the company worked hard to optimize their virtual communication strategies.
They cut back on meetings to reduce Zoom fatigue and adopted a policy of what they call "radical honesty," in the meetings they do have. This covers proper video conferencing etiquette, sign language systems, and polite ways to chime in during meetings.
Nationwide Insurance
Kirt Walker, CEO of Nationwide Insurance, pointed out to Fortune that remote work had no effect on Nationwide's key performance indicators in 2020.
"We keep hearing from members, 'if you hadn't announced you were all working from home, we never would have known," he says.
As a result, the company decided to vacate all but four of its 20 physical offices and let most employees work from home permanently.
Walker pointed out that after other major events that shaped society (the Great Depression, world wars, previous pandemics), people grew more frugal. He says the world is changing, and companies need to respond appropriately if they want sustainable growth. 
What Does This Mean For Your Business?
If you're considering letting your team work from home permanently, it's a cost-effective and forward-thinking move.
Offering greater flexibility to your team will result in savings and most importantly a happier, healthier workforce.
Look to the companies above for guidance, and take inspiration from companies that have always been remote, like Agorapulse. Follow their lead by leaning into pre-recorded video as a daily communication tool. 
"We are spread over 15 countries, so preparing a video with an issue, idea, or question saves us from having calls that are convenient for some but really bad for others," AgoraPulse Product Marketing Director Lisa Kalner Williams said.
Making the switch to remote may seem daunting, but you'll be in good company and ScreenPal is here to support you every step of the way.