What will the 2020-21 school year look like? It's a question haunting most educators around the world. It's pretty safe to say that this upcoming school year will look nothing like previous years.
As the days of summer tick by, educators are working around the clock to come up with different classroom setups and scenarios to keep children safe – all while hitting key learning milestones to keep them on track.
The scenarios will vary depending on the school district, city, and state you reside in.  You'll need to be ready for whatever situation comes your way.  We've put together a list of 3 possible learning scenarios and how you can take charge and be ready for the new school year.  
1. 100% Online 
Online learning can take many forms including recording video, live video conferencing, interactive mind maps, graphics, slide presentations, and more.  It can also be shared via your school's Learning Management System (LMS) or platforms like Google Classroom or Microsoft Teams.  This can seem daunting to many educators but it doesn't have to be.  
How to Prepare For 100% Online Learning
Just thinking about this may seem uncomfortable or overwhelming. First, take a deep breath. You've got some time and resources to help you prepare.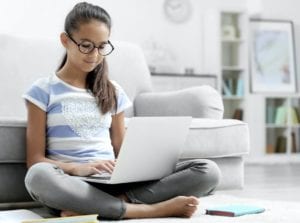 Before you start, evaluate your course curriculum for the upcoming year.  What ways can you turn your class lesson into a digital format?  For example, could you turn a science lab experiment into its own video tutorial so students can do it at home?  Now's the time to get creative and reboot class lessons into interactive digital pieces of content.
Now that you have a sense of what you want to do with your class lessons. Check-in with your school's tech department for any tools and resources they have available.  Oftentimes, they have a recommended list of online tools that are already integrated within your school's LMS system. They may also have online training to get you started.
Tim Marum, Tech Integration Specialist at Portsmouth Public Schools in Rhode Island, checks in with his teachers regularly.  His school provides weekly training sessions on the latest online tools.  He also has a list of designated teachers who are 'experts' in online tools.
"This is super important because they (educators) bring up issues, obstacles, and they can problem-solve together," says Marum.
Let's face it, you are not alone. Thousands of your colleagues are in the same boat, but knowing you have a support network can bring about a sense of relief. There are public forums to share ideas and provide support.  One such group is the Flipped Learning Network.
Since preparation is the key, take the time to do some training of your own.  Create a list of a few online tools or programs that will help you in the next school year then seek out resources to get yourself familiar with how to use it.
If you are integrating video into your curriculum, take this time to start creating videos.  With ScreenPal's content creation tools, you can easily record videos and turn them into shareable links for students to watch.  You can start building a video library of class topics so that you are ready when the school year starts.
There are numerous ways to use videos in your class. You can record video tutorials, class assignments, quick announcements, or provide feedback and mentorship.
2.  50% Online, 50% in Class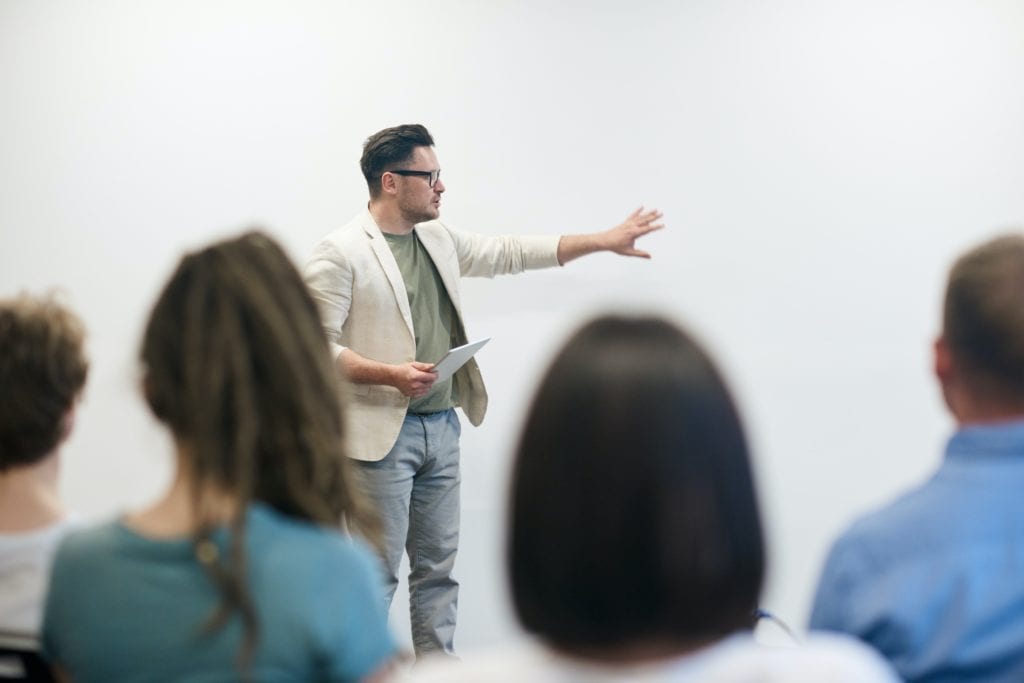 Think of this as the half and half learning model. Students will be in school a couple of days per week and will be online for the rest of the time. This scenario gives students a chance to have time in-person with their teachers and also the ability to continue learning online.  Classes will be split, with one half of the class on an "A" schedule and the other half on a "B" schedule. 
According to the Lake Washington School District in Washington State, this option is expected to be rolled out this fall. In an email sent out to parents, school district officials explain, "In-person instruction will focus on building important relationships, the introduction of course content, and skills, class discussion, direct feedback, hands-on learning, and other instructional approaches that lend themselves to in-person learning."
For those students who may need more assistance or supervision such as younger children, they may need to attend in-person classes more often than older students. 
How to Prepare for 50% Online
With the 50% learning scenario, you can get to know your students and build relationships with them.  It gives you the opportunity to introduce class topics and what is expected with each assignment. The key to this scenario is relationship-building.  Take this face-to-face time and be with students.  Remember, you are oftentimes the comfort they seek during times of change.
As for the other 50%, you'll still need to prepare most of your course curriculum and turn it into a digital format.  We recommend preparing your courses as if you were going 100% online.  If you do this ahead of time, you are ready for any emergencies or immediate school closures that may come.
3. 100% In-Person With a Solid Back Up Plan
In this scenario, you're back in the classroom with your students. While that's great, you'll need a back up plan for any immediate school closures that may happen in the future.  To keep things moving smoothly, you can teach with the same online tools and resources for your class curriculum.  Even if you have a closure, your course curriculum remains flexible so that learning can continue despite the circumstances.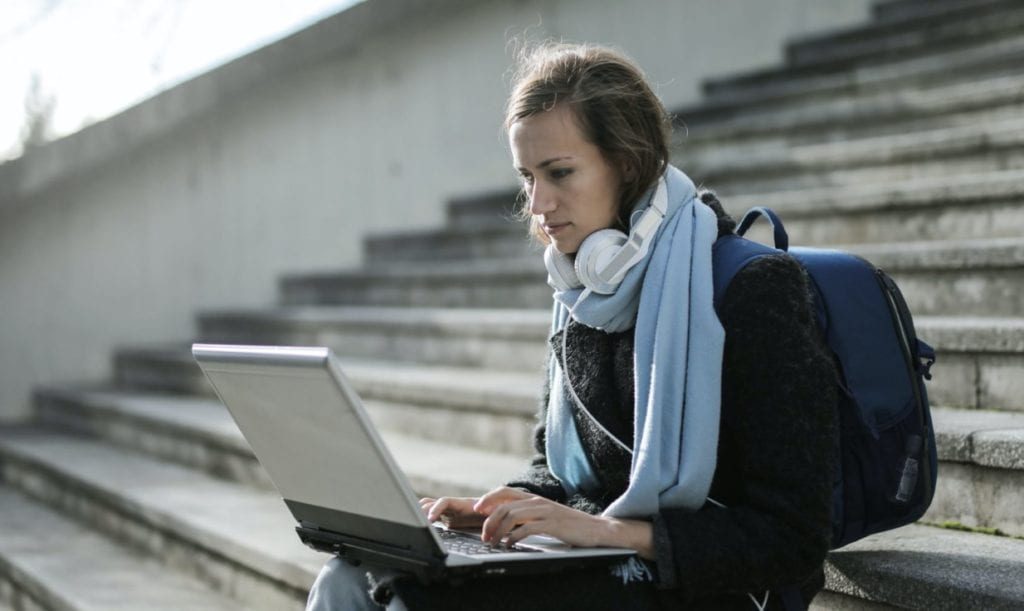 How to Prepare for 100% In-Person Learning
In this particular scenario, you'll need to be flexible and adjust to any immediate changes.  One thing you can do is keep all of your course curriculum consistent so that students always know what to do.  You may have guessed it, but this means turning all your course content into an online format.
Quick Teacher Tip
It takes a lot of communication and organization to get it right.  Elementary school teacher Angela Barnett breaks her class topics down into weekly content.  This way it's not so overwhelming for her and her young students.
She organizes her lessons into sharable Google Slides presentations. The slides are sent out to her students at the beginning of the week.  The slides are filled with links to videos, pdfs, and whatever the student needs to learn the lesson. It also has a checklist of homework assignments. This has been effective for her students and parents too.  Parents say that her weekly slides help them stay on top of their kids' learning.
Video Learning to Engage Students
If you're looking to turn your courses into an online format then it's a sure bet you're looking at using video.
Video is the best way to reach all students and it's a great communication tool too. They can watch a video while they are on a computer or they can access them on mobile devices.  No matter where they are, they can consume video and continue learning.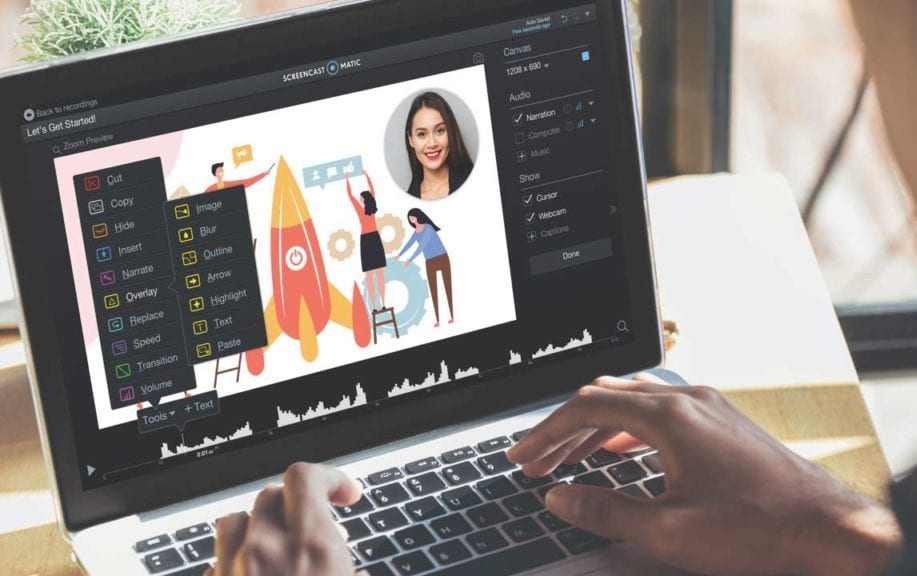 ScreenPal is an easy tool to capture your screen and webcam. You can walk students through slides presentations, provide directions on homework assignments, or even provide feedback on their work.  There are many ways you can implement video into your course curriculum.
To learn how real-life teachers use video, we recommend that you take our ScreenPal Badge Certification Program.  You'll even earn a ScreenPal badge and certificate for your accomplishments.
Building a Connection
The best thing about a video is that you're building a connection with your students.  Just by showing your face and hearing your voice, your students are able to connect with you.  It's especially important during these times of change.