ScreenPal has been selected as #12 in the Top 100 Tools for Education.   The list is compiled by Jane Hart of the Center for Learning and Performance Technologies.   These are the tools selected by contributors as valuable and useful within education.
Contributors include primary and secondary (K12 ) education, colleges and universities, and adult education.   These contributors are global learning professionals from 64 countries who represent the following functions:
17% trainers/instructors
15% university/college/adult ed teachers
16% instructional designers/e-learning developers
12% consultants/advisors
11% L&D managers/specialists
7% administrators
6% primary/secondary (K12) teachers
4% online facilitators, 2% vendors, 10% others
The List- Top 100 Tools for Education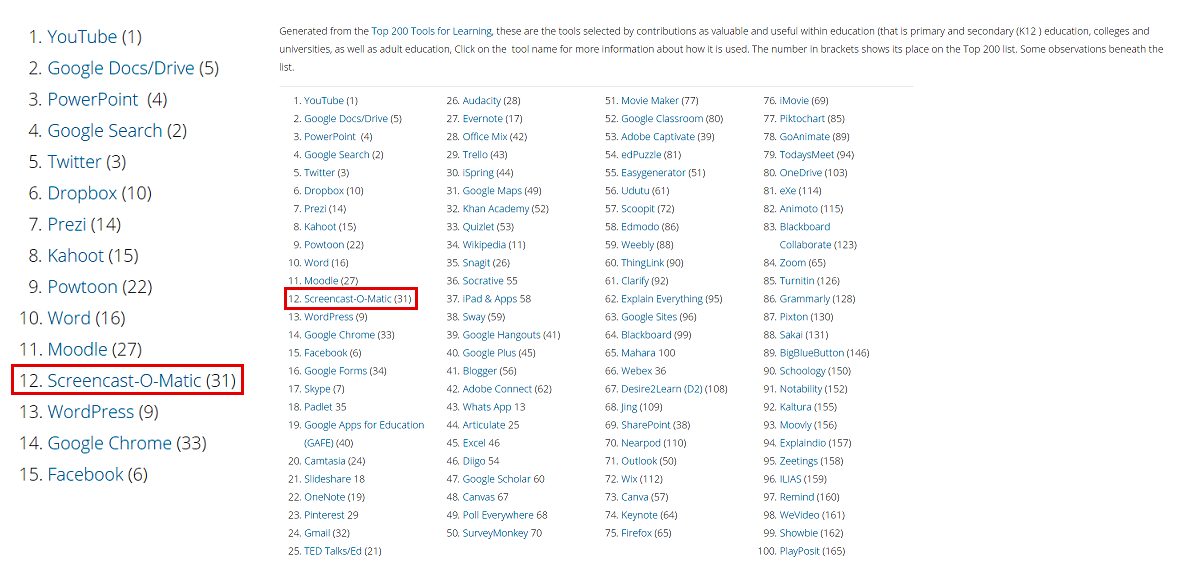 As the list shows, educators are placing ScreenPal among some very popular technology companies.   We are really proud to serve this industry!   Next to our company name in brackets you will also notice we scored #33 when considering all learning categories.   All categories in the survey include education, personal learning, and workplace learning.