Defining and owning your online presence is important for all students to learn. "It's about having that positive digital presence from the get-go," said Bobbi Levine, Career and Technical Education Coordinator at Fort Worth Independent School District in Texas. Levine says students need to start managing their digital footprint as early as elementary school.
"In this day and age, if your work is not online, it doesn't exist," said Mary Helen Hill, College and Career Readiness Coordinator for Fort Worth Independent School District in Texas.
Both Levine and Hill are experts at digital citizenship and they travel the state giving talks and presentations to fellow educators. They believe that creating a positive impression online will lead to success in and outside of school.  Here are a few expert tips they shared so students can start creating and managing their online presence.
Managing Online Presence Through ePortfolios
Students can control and manage their online presence through ePortfolios.  An ePortfolio is a students 'online resume' and it can consist of videos, images, or documents showcasing all of their accomplishments.  Eportfolios can take many forms, but one of Hill and Levine's favorites is video. 
Hill noted that students already share so much of their lives online, so an ePortfolio is just a way to package their best work in one place. It's about getting intentional with what they share and how they present it.

"A portfolio is a digital artifact of your journey in learning, from school to life, because we share so much online," she said.
Eportfolios benefit students in several ways. They help teachers keep track of students' progress and empower students to take more ownership of their education.  
Students with ePortfolios have an advantage from those who don't have one. They are better equipped to present themselves to colleges and employers with an 'online resume' and can showcase accomplishments all in one place. 
Track Record of Success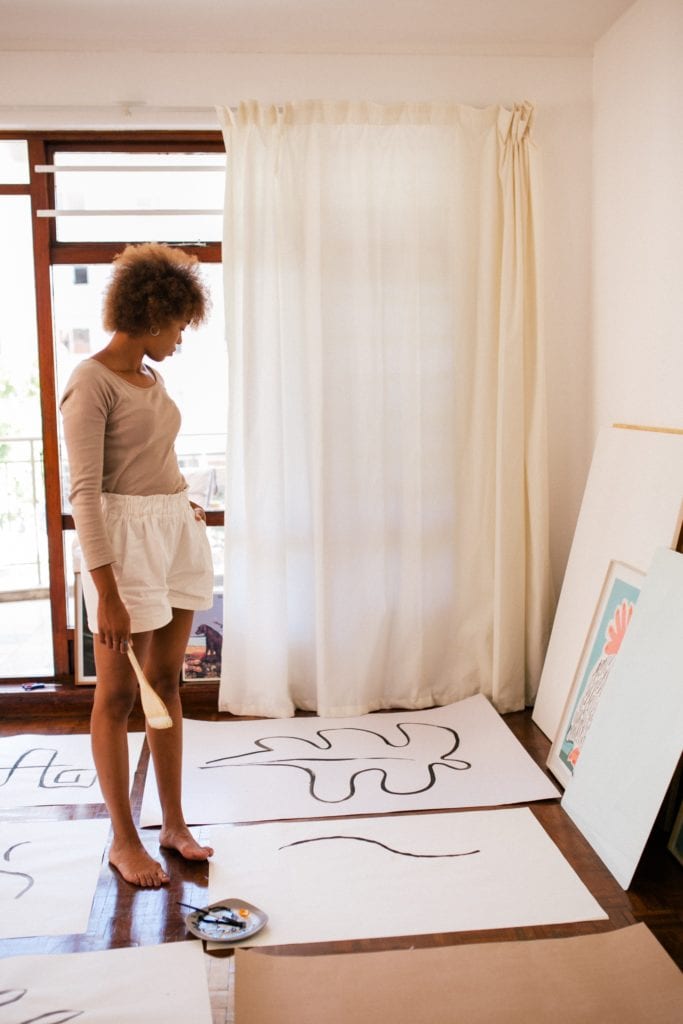 Every student, regardless of their college and career goals, will benefit from having an ePortfolio. Levine and Hill shared several ways students in their school district use them.
Daily Progress
Students use ePortfolios to showcase their daily schoolwork. Keeping track of assignments, exams, and other projects throughout the year displays the student's growth and skill mastery over time. Hill said this method works for any school subject. 
Demonstrate Skills
Levine said students earning industry-based certifications can use video ePortfolios to demonstrate their skills. "Students interested in automotive could show that they're working on engines or autobody collision. It's limitless what you can show," she said. 
Extracurricular Activities
Students are becoming professionals in activities like dance and e-sports. Levine recommended ePortfolios as a way to show off those talents as early as possible.
"We have students who are already sponsored in 11th and 12th grade," she said. "So it's not just academics, it's everything included."
College and Beyond
Any student graduating from high school will be better prepared with an ePortfolio. For one, they'll be ahead of their peers who don't have a resume or portfolio to showcase. They'll also have a strong awareness of their strengths and weaknesses. All of these things will make it much easier to impress future admissions officers or employers.
Show and Tell With Video
Video is one of the best ways to make an ePortfolio because it allows you to show and tell at the same time.  Students are able to combine images, videos, and online documents into one piece.  They can explain how they accomplished projects and showcase their creativity.  
"This is a creative piece," said Hill, "but it's also a professional piece. There's what people need to remember. To me, this is a fun, creative, and professional piece.  But now it's easier than we think. In fact, we're already doing it. It just comes down to your digital footprint, that everyone has access to."