As more schools incorporate video into their classrooms, the teachers of tomorrow scramble to keep up with technology. It's an issue being tackled at universities across the country. Now three Louisiana universities claim to be at the forefront in equipping teachers to lead digital classrooms.
The integration of technology in the classroom isn't new. But the methods and best practices are constantly evolving. 
Teaching Future Technology Coaches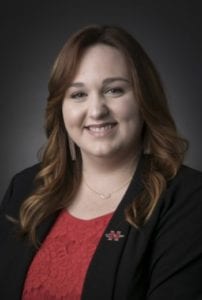 Instructor Sara Dempster of Nicholls State University knows all about the constant change of technology. She teaches at one of the three Louisiana universities working to transform future teachers into technology coaches. 
Dempster and her Nicholls State colleagues teamed up with educators from McNeese State University and Northwestern State University to present on the topic at the International Society for Technology in Education in June 2019.
Their session focused on digital tools best suited for student learning including assessment, collaboration, presentation, coding, websites and learning management systems. It's their goal to coach future teachers about digital techniques and tools. 
Dempster even spoke about one of her personal favorite tools — screencasts. 
Choosing The Right EdTech Tools
"I talk to students about screencasting and how they can use it in their own classrooms to explain to other students, to make things easier," Dempster said.
Dempster is well-versed in the world of screencasting. She's used several products over the years to record her computer screen. She found that not all EdTech tools are created equally.
"As someone who uses a lot of EdTech, I use things that don't work," she said. "There's just so much time learning other sites."
Through trial and error, Dempster found a clear favorite. 
"ScreenPal is one of those things that's super easy," she said. "I love the fact that you don't need an account. There's a ton of tutorials on the website, which I really appreciate."
Screencasts Transform Lessons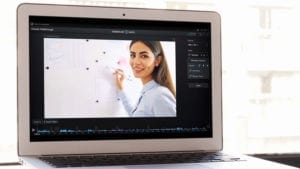 For Dempster, finding a successful EdTech tool triggers an important trickle-down effect. When she finds a digital tool helpful in flipped learning or a blended classroom, she uses it both professionally and in her own classroom. She then teaches educators to use it with their own students.
"Screencasting is one of those things that makes a difference for your students," she said. "It helps someone understand something they just don't get."
Dempster teaches that screencasting can be used to transform a lesson. She believes recording your computer screen, a previous lesson or a personalized how-to video can transform a student's experience into an engaging one. 
Tip To Create Video Tutorials
During her education technology class, Dempster passes on the tricks she's learned while testing digital platforms. One of those tricks is ScreenPal's Scripted Recordings feature, which allows users to add a script and create a video.  The feature makes it easier for her to create online tutorials.  
"It definitely helps me to remember things I want to talk about," she noted. "It makes it really easy to record your voice, and then use it as a guide as you're pointing to the screen or adding items. It makes it so easy."
The Scripted Recordings feature also creates a caption file that makes your video ADA compliant. 
Her Passion Project
On her website Night Owl Tech Talk, Dempster calls ScreenPal's video creation software a timesaver. That extra time is valuable for a woman who dedicates her free time to test new technology. It's become a passion project.
"There is something so special about working with people who want to be teachers," Dempster said. "My passion is specifically helping them to be able to use technology to make their lives easier and to impact the lives of their future students."
Dempster focused her graduate studies on EdTech. Now she's expanding her research on technology integration as part of her doctoral focus at Sam Houston State University.
"As teachers, we spend a lot of time doing things that aren't necessarily a part of our job descriptions, but we do them because it makes a difference," she said.
Making a difference is an important distinction for Dempster. While she's a fan of exploring EdTech, she agrees the overall aim must be to improve the learning process for students.