Nowadays, every business professional is looking for a new way to reach customers and expand their business' visibility. Enter TikTok for Business. If you're unfamiliar with TikTok, it's a unique and wildly popular social media video platform that offers businesses a platform to engage their customers, showcase their products and services, and create a more interactive experience.
TikTok for Business is TikTok's centralized marketing platform for businesses who want to expand their reach through TikTok. It's a great tool for businesses who are looking to engage with their customers and increase their visibility through video. Marketers can even create videos on their iOS or Android devices and still appear professional on the platform, making it quick and easy to generate promotional video content. But how do you set up and use a TikTok for Business account? We provide a comprehensive guide to creating a successful strategy with TikTok for Business.
Why use TikTok for Business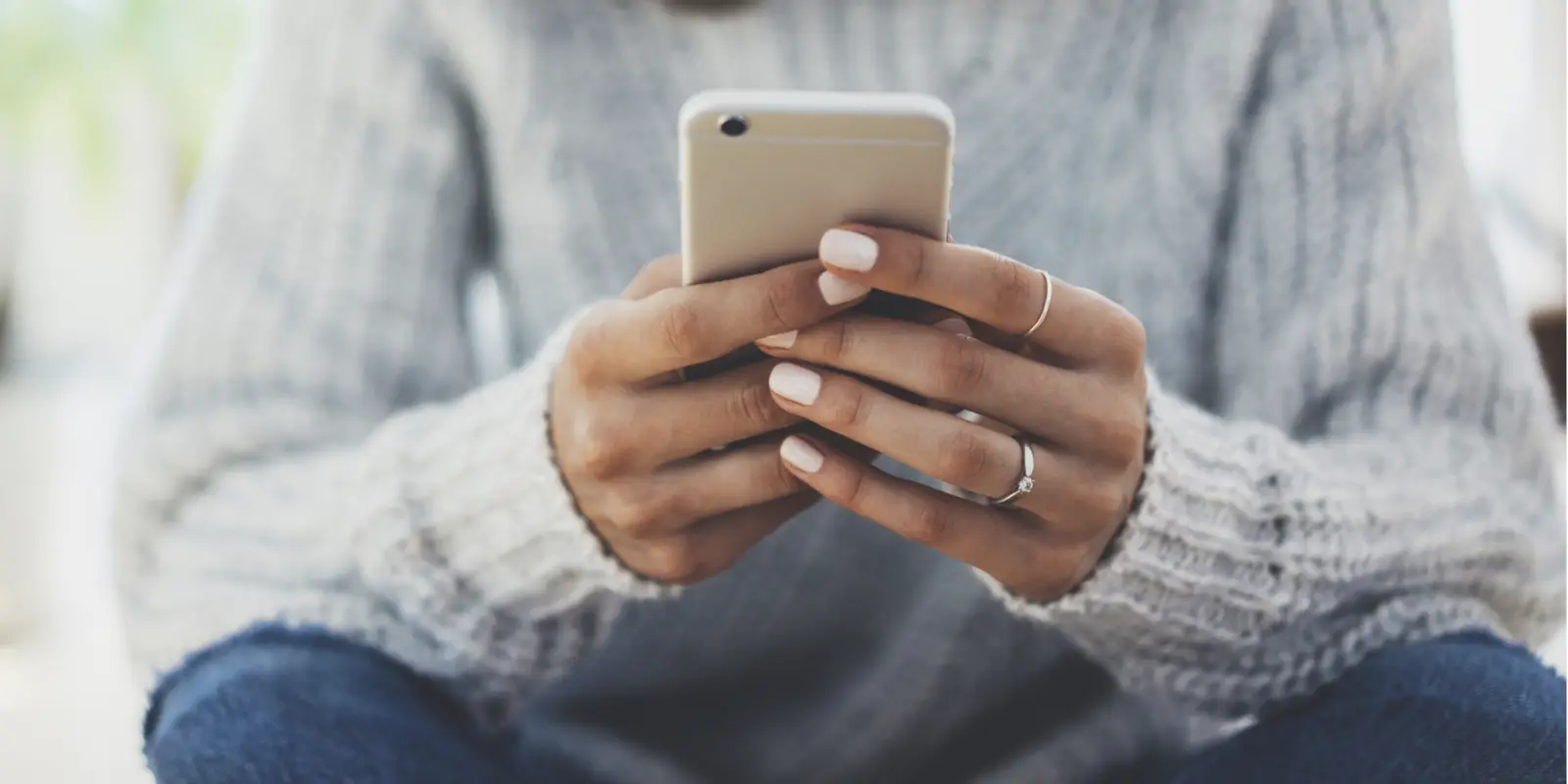 TikTok first launched in 2016 and has become one of the most popular social media platforms worldwide as a location for users to upload and share videos. What business wouldn't want access to a massive online network of 800 million users, with a majority belonging to the younger generations? If your business seeks to reach the busiest and quickest-growing segment of the world's population, then you need to be on TikTok.
TikTok provides a unique way for businesses to reach new customers through video creation. By taking advantage of the large user base and interactive features, businesses can quickly increase their visibility, reach more customers, and grow their customer base. Businesses can also use TikTok to strengthen customer relationships by allowing them to engage with their content.
Who uses TikTok?
TikTok is especially popular with Gen Z, the digital natives born between 1996 and 2010. Research shows that 79% of TikTok's viewers are Gen Z, and almost 10% are from the upcoming Generation Alpha. Gen Z represents an important consumer segment, so marketers should not ignore them.
Furthermore, Gen Zs use TikTok to shop, search, and find products that meet their needs. Some even use TikTok as a search engine for products, services, and information, making it even easier for businesses to connect with potential customers. From fast-growing demographics to the versatility of its content, TikTok offers unique opportunities for businesses of all sizes.
What's unique about TikTok?
TikTok's main advantage is that it's social and entertaining, and generally focuses on shorter video content than some other video platforms like YouTube. This allows businesses to connect with customers more meaningfully by providing helpful content and visually appealing videos, without as much of a time investment. Instead of focusing solely on selling to your audience, businesses can leverage the platform's intimacy and influencer base to create strong bonds with customers.
Users often post Facecam or webcam recordings of themselves. It made waves early on with its interactive, user-friendly interface known for dance challenges and lip-sync videos, but it has since grown to include content on all subjects, from makeup and gaming to educational and medical content and beyond. At this stage, TikTok's popularity will only grow, and businesses that don't prioritize TikTok as part of their marketing strategy will miss out on an important market segment.
How to set up TikTok for Business
In the ever-evolving world of social media, getting your business on TikTok can be a great way to reach new customers and create brand awareness. But if you want to make the most of TikTok's features, you'll need to create a TikTok business account. Creating a business account is easy and free. You need to download the TikTok app, make a personal account, and convert it into a business account by following the steps below:
Go to the settings page and click on the Switch to Business Account section.

Read through the terms and conditions and then click the checkbox.

Enter your business contact information, address, website, and other relevant information.

Upload a profile photo and a cover photo that reflects your brand.
Once you've completed these steps, you're ready to start using your TikTok for Business account! With your business account, you'll be able to add new video content, access TikTok's insights, create and publish ads, join the TikTok Creator Marketplace, and much more.
Creating a TikTok for Business account is a great way to build an engaged audience and promote your business services. You can get started using this powerful marketing tool today with just a few simple steps!
5 ways to make money with TikTok for Business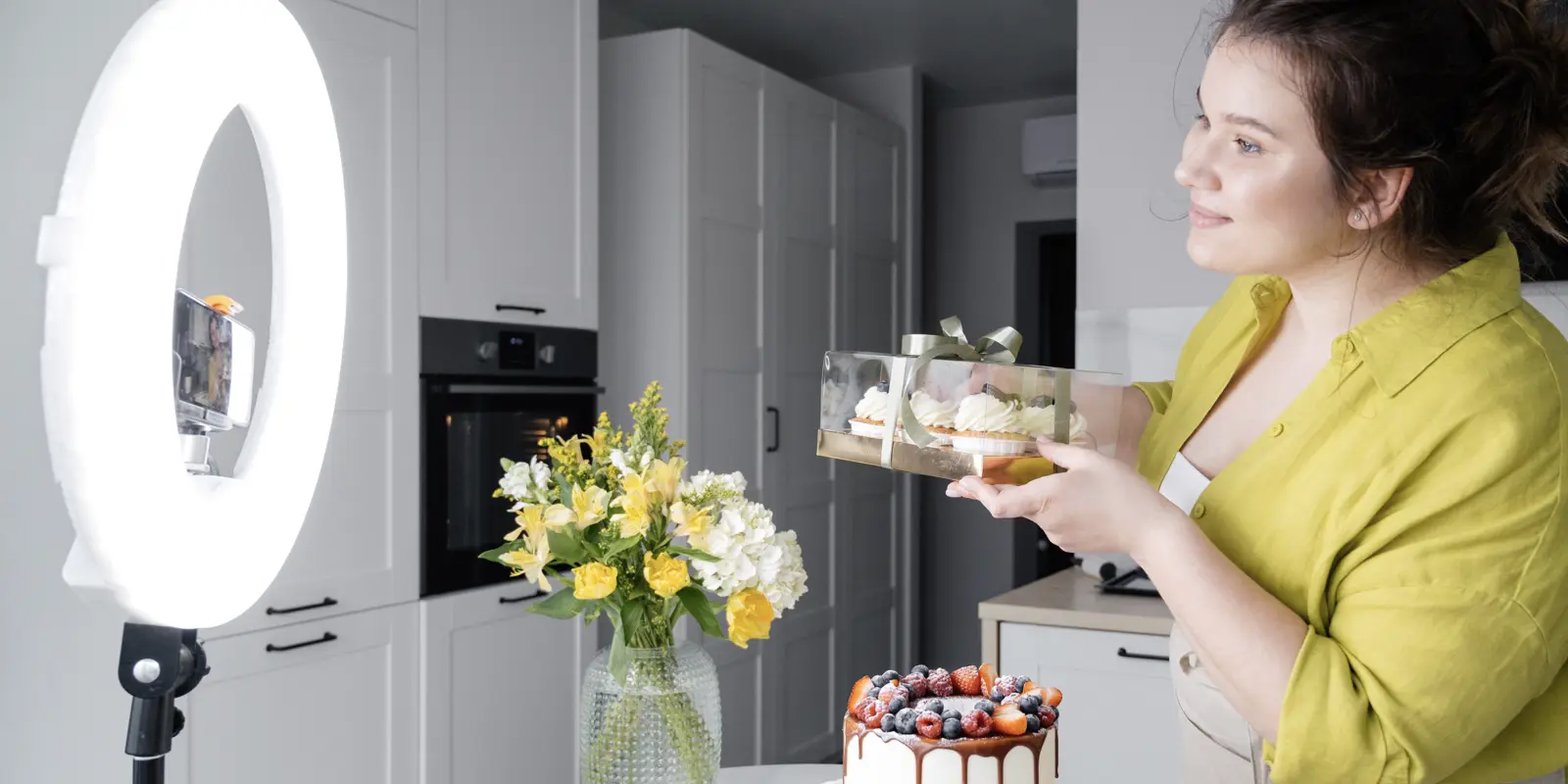 With TikTok taking the world by storm, it's no surprise that people are scrambling to figure out how to make money on the app. After all, with millions of users, there is money to be made! For entrepreneurs and businesses, the possibilities with TikTok can seem endless. Below, we describe how you can take advantage of TikTok to tap into a lucrative market.
#1. Promote your products
With a business account, you can leverage the power of TikTok's visual content to promote your products or services. You can create videos showing off your products, demonstrating their use, or telling a story of how someone else has increased their success after using them.
Engaging with your audience and encouraging people to use your hashtag or create content related to your product will help to create a loyal fanbase and build a connection with potential customers. Whether you're a brand, influencer, or entrepreneur, investing in creative video content is a great way to make money on the platform.
#2. Partner with influencers
Want to reach a larger TikTok audience? TikTok's Creator Marketplace is a great resource for brands to find and connect with influencers that match their target audience. This marketplace is the perfect way for brands to connect with influencers that have already established a presence on the platform and can help them reach a larger customer base with sponsored content.
#3. Create a TikTok Shop
Did you know you can turn your TikTok into an online store? You can create collections of products that can be browsed easily and quickly by viewers or even enable viewers to make purchases directly from your videos. The TikTok Shop is a powerful tool to drive more sales and take advantage of the app's skyrocketing success.
#4. Create TikTok Ads
TikTok Ads Manager allows you to post in-feed ads, brand takeovers, hashtag challenges, and other ads. In-feed ads appear in users' feeds and appear as a native video, while the brand takeover ad is a full-screen takeover of the user's TikTok feed, often the first thing users see when they open the app, making it extremely valuable.
Meanwhile, a hashtag challenge is a creative challenge where users submit videos using a branded hashtag. This paid feature allows you to gain more followers easily and expand your reach. TikTok Ads Manager provides comprehensive insights into the performance of your sponsored content, allowing you to make powerful and effective ads.
#5. Build brand awareness
Another way to make money on TikTok is to build brand awareness. You can create organic connections and expand your customer base by creating content that resonates with your audience and building relationships with other brands and influencers. TikTok also allows you to post direct links to your website or landing page.
Encourage people to tap on the video for additional information and link to your website or landing page. Offer discounts and promote products through shoutouts, competition, and other creative initiatives. With the right content, you can drive traffic to your site, increase conversions, and tap into an extremely engaged base of customers.
8 businesses that use TikTok successfully
Did you know that several big-name companies are jumping on the TikTok bandwagon and successfully leveraging it for their businesses? TikTok has become the go-to platform for entertainment and, increasingly, advertising. Here are some examples of businesses that have used TikTok successfully.
#1. Gucci (2.5M Followers | 20.6M Likes)
Gucci has used a variety of creative videos to reach new customers and engage with their existing ones. They've used TikTok to reveal the behind-the-scenes of their fashion shows and even to share snippets of their latest collections.
#2. Starbucks (1.9M Followers | 10M Likes)
Starbucks is another example of a business that has been successfully using TikTok. They've used short and snappy videos to inform their customers how to customize their favorite drinks, share recipes, and even create their own signature drinks.
#3. Oreo (1.6M Followers | 18.3M Likes)
Oreo is another example of a business that has used TikTok successfully. Their videos show off their popular flavors and highlight food artists who create unique Oreo-inspired creations.
#4. Netflix (31.5M Followers | 664M Likes)
Netflix has used TikTok to showcase snippets of their popular shows, highlighting both their newer and older titles. They have also promoted merchandise and products based on their most popular shows, such as the recent cult classic Wednesday.
#5. Chipotle (2M Followers | 47.4M Likes)
Chipotle has used TikTok to showcase its popular menu items and to share funny clips featuring its famous burrito mascot. They have also displayed videos compiling their famous burritos using different ingredients for various holidays, making their content topical.
#6. Semrush (16.2K Followers | 89.9K Likes)
Semrush is a popular keyword research platform that has successfully leveraged TikTok to appeal to other content creators. Semrush is particularly popular for its "You searched for WHAT?" series, a satirical take on online searches.
#7. GoPro (2.4M Followers | 32.6M Likes)
GoPro has gained immense popularity on TikTok through user-generated content. Instead of focusing on in-house promotional videos, they give the platform to their community members, allowing GoPro users to post spontaneous content. As such, they have a steady stream of content worldwide with minimal effort.
#8. Fenty Beauty (1.5M Followers | 24.5M Likes)
Fenty Beauty produces some of the most popular and effective TikTok content within the beauty segment. Like GoPro, Fenty beauty also sources content directly from its customers, allowing them to post videos of makeup applications and tips, which is the best form of audience engagement and collaboration.
7 tips on how to use TikTok for Business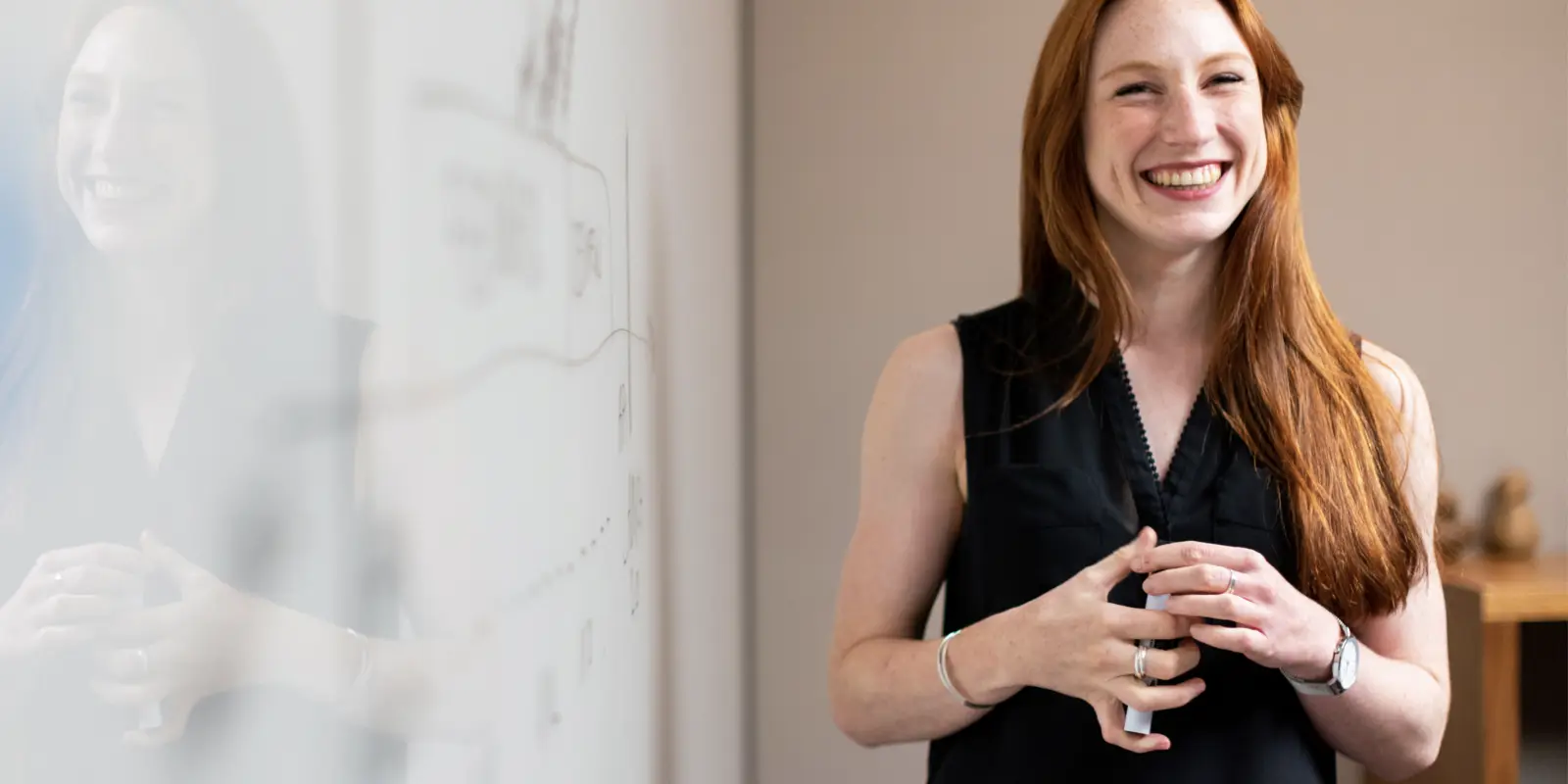 Understanding your target audience is the key to creating a successful TikTok for Business account. Effectively reaching the right people and converting them into customers is the ultimate goal of utilizing any social media platform. Here are some tips to help you on your way to making a successful TikTok for Business account.
#1. Don't over promote
When selling on TikTok, it's important to be deliberate and mindful. Your followers don't come to TikTok to be sold to. Instead, provide engaging, valuable video content for them, but don't overdo it on the promotional material. Focus on entertaining, fun videos that draw in viewers and provide helpful tips, advice, and tutorials. A good balance of educational and entertaining content is the key to success.
#2. Understand your audience
To be successful on TikTok, you need to understand your target audience. Knowing your audience's demographic, such as their age, gender, interests, and other commonalities, can help you to target your content better. Additionally, understanding when your audience is online and active on TikTok is key. You need to post at times when you know they will be active, so you have the best chance of your content being seen and interacted with.
#3. Engage with your audience
Replying to comments, participating in Q&A sessions, and collaborating on Duets, Stitches, and other popular activities are good tactics for engaging with your audience on the platform and making your presence felt. Doing so allows you to get to know your followers, understand their interests, and build meaningful relationships. Interacting with your users builds trust and loyalty to your brand, which is crucial for success.
#4. Post frequently
The more frequently you post on TikTok, the higher your chance of getting more followers, likes, and comments. It's also important to post consistently and with a friendly tone. For TikTok, it's generally best to keep your video content short and sweet. Long-winded content may be skipped by people scrolling through their feeds. Think about the types of information you want to share with your followers, and consider how you can engage them in the videos you create. Keep in mind the quality of your content is still important as well.
#5. Create high-quality videos
While TikTok is known for casual, easy-to-digest video content, a business account isn't just about capturing casual snaps and videos. Your content should be of high production quality and remain consistent throughout. Use the same branding color palette, font, and editing style and apply basic video creation techniques such as correct composition, lighting, and shot selection. High-quality, polished videos will draw more attention and help your business stand out from the crowd.
To create high-quality videos for your TikTok account, it's beneficial to use a high quality, powerful screen recorder and video editor. ScreenPal offers a screen and webcam recorder with a powerful, inbuilt video editor that allows you to record videos for your TikTok account and edit them in one location. We even offer a mobile iOS app and Android app, allowing you to quickly and easily create TikTok videos from your mobile phone.
#6. Use relevant hashtags & trending audios
Hashtags are important for getting noticed and helping other users find you. Use popular hashtags, such as #TikTokMadeMeBuyIt, to reach specific users and engage them in conversations about your products and services. Additionally, look out for new trends and join in the fun. There is a range of devoted subcultures, such as #BookTok, where brands can post and share creative and authentic content. Use them wisely, and you will find your business account gaining followers in no time.
TikTok was initially centered around lip-syncing and dancing to music, and music still plays a huge part in the app today. Using trending audios for your videos will help your content get discovered by users. It might even get you on the coveted For You Page. There are some limitations when it comes to TikTok Business accounts and audio availability, so be sure to do some research before jumping on an audio trend. In addition to ensuring your account has access to the trending audio, ensure that the audio aligns with your brand guidelines and overall messaging.
#7. Monitor your TikTok analytics
Monitor your TikTok analytics data for insights on video engagement and audience. TikTok for Business provides users with a thorough analytics dashboard that covers all the essentials, such as how many people watch your videos, which demographics engage with your content, and how many followers you're gaining or losing. This data can help you create content your audience finds interesting, allowing you to fine-tune your content strategy.
Start creating TikTok videos for your business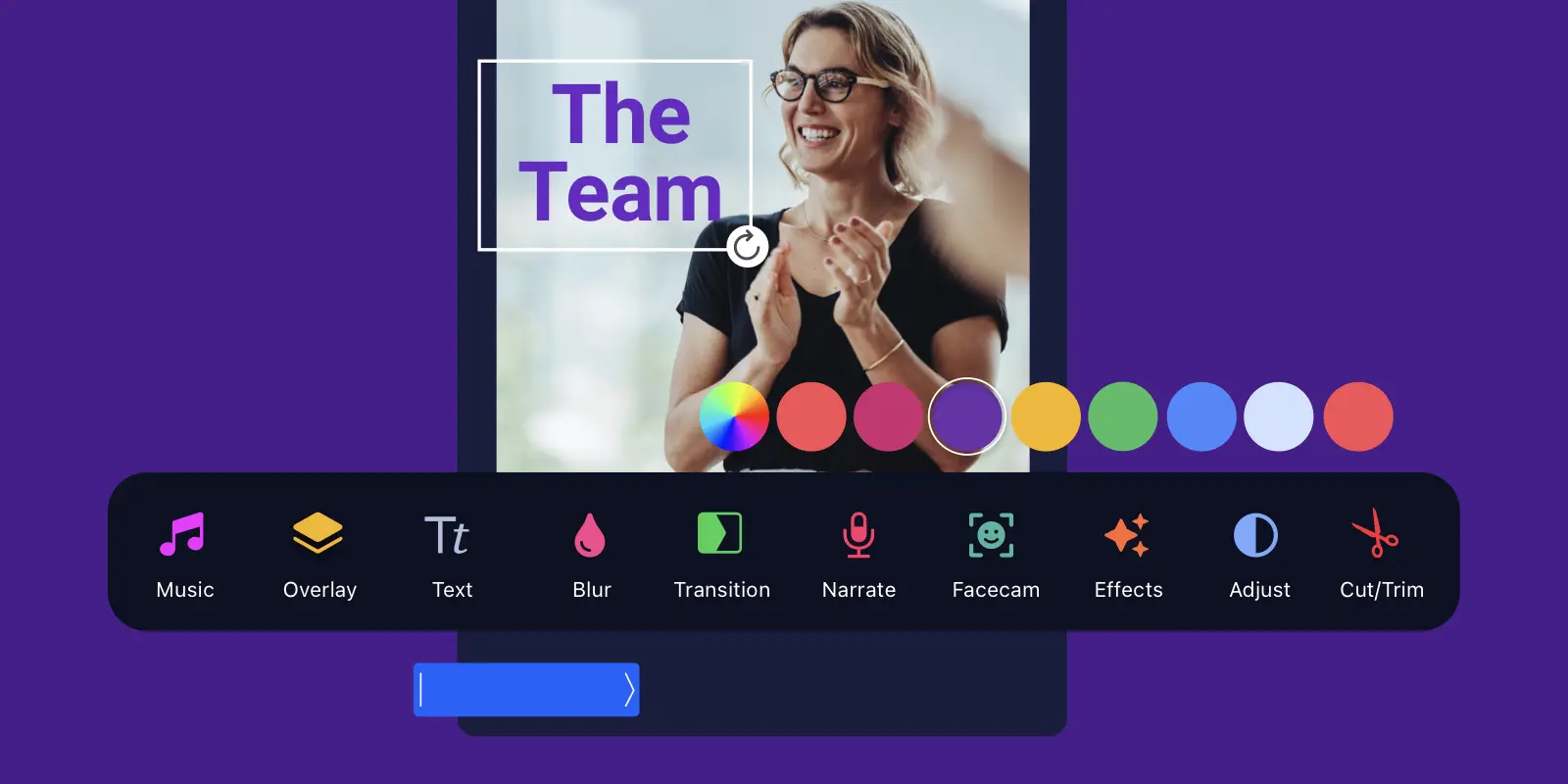 TikTok is quickly becoming one of the most popular platforms for businesses wanting to connect with customers and potential customers. By creating content specifically for TikTok, businesses can gain exposure to a much larger audience. However, creating successful videos for TikTok can be challenging if you don't have the right tools and skills.
ScreenPal is a great tool for businesses wanting to make high-quality, successful TikTok videos by allowing users to record their screens, add effects, use a virtual background, and more to create videos. We also offer an iOS app and Android app to make TikTok video creation even easier.
Why use ScreenPal for TikTok business videos?
When creating a TikTok video with ScreenPal, you can easily record a video from your desktop or laptop without fuss. Or you can choose to create videos with our mobile iOS app or Android app. The platform will also allow you to edit the video, applying text and other effects to make the video more engaging. There's also an option to record audio for the video or add music, which can help create more professional videos.
We also offer a range of editing features and effects for businesses that want to add a professional touch to their videos. With the click of a button, you can apply different effects like blur, focus, and color correction to give your videos a more polished look.
Businesses of all sizes can use TikTok to connect with their customers and reach a larger audience with the help of our video creation tools. No matter what your budget is, we can help make creating and sharing successful TikTok videos easier than ever. Start using ScreenPal today to take your TikTok video creation to the next level and engage with your customers in an exciting and engaging way.