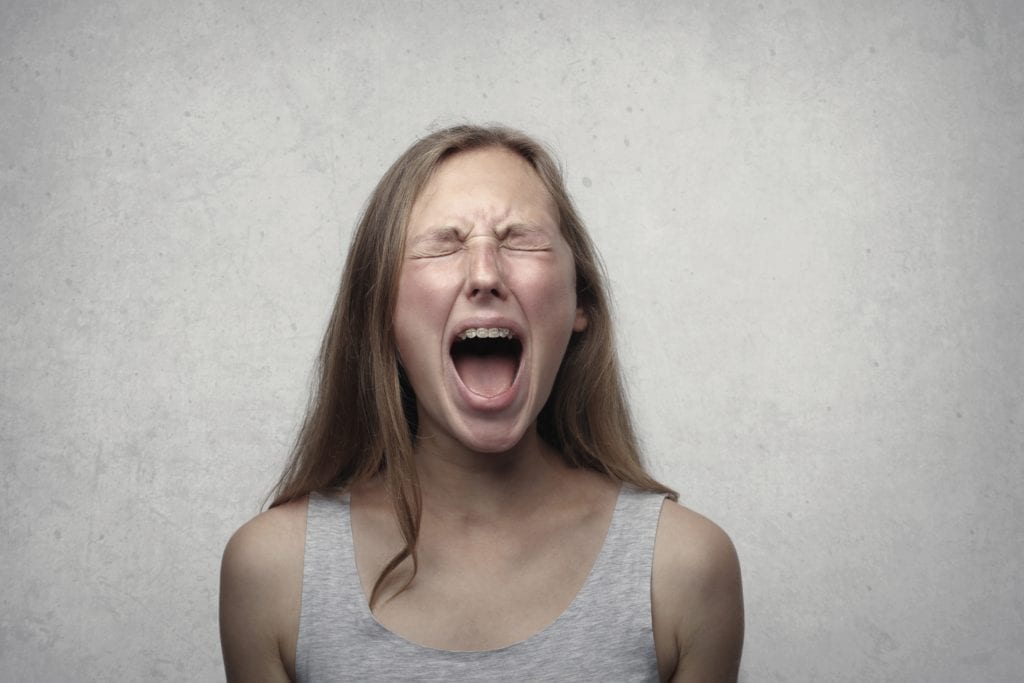 A normal school year can turn into chaos when an emergency strikes. It's exactly what happened when schools began to close around the world. Suddenly, educators were forced to create online classes overnight. 
Even for tech-savvy educators, the process can be a struggle. Tech Integration Specialist Timothy Marum understands and has one non-technical piece of advice for educators — "Don't Freak Out!" 
"I've had many freak out sessions with educators," admits Marum. "If I'm going to be freaking out too, that's not going to help their situation."
Instead, it's important to know the basics of available resources and tools to support online learning.  As the Tech Integration Specialist at Portsmouth Public Schools in Rhode Island, Marum offers five helpful tips to transition your school online.  
Tip 1: Exchange Contact Information 
Marum suggests creating a document with all pertinent contact information for educators to share with each other. This is beyond phone numbers and email addresses.  Include 'office' or online work hours and what each person is in charge of.  
Included in the document are usernames for your school's LMS, Google Classroom, Zoom, or other links to how-to guides. His school district created a digital playbook for their teachers to access these online essentials.
He suggests sharing this information through a Google Doc or using Google Sheets so the information is accessible to everyone.
Tip 2: Designate an 'Expert'
Everyone's technology literacy is different. So it's important for staff members to have remote learning leaders within each school. 
Identify your staff's strengths and use them as an expert on a particular topic. For instance, a math teacher with expert knowledge on creating video tutorials could be used as the contact for video creation.  
"This is super important because they (educators) bring up issues, obstacles, and they can problem-solve together," says Marum.  
Tip 3: Provide Weekly Meetings about Tech Integrations
Have a weekly check-in with your teachers.  As they utilize new edtech tools, questions will arise.
Host meetings or online video conferences to discuss their needs. Marum says the meetings create a sense of community. They also help him gauge what's needed next.
"These are the things that I'm noticing of what teachers want to know more about at this point. And I also know that they want to do ScreenPal."
The online screen recorder is perfect for teachers trying video creation for the first time. It helps teachers maintain a personalized feel to their lessons and it's a great way to communicate with students.
Tip 4: Have a Support Network 
It can be a trying time for educators everywhere.  They're not alone.  Fellow teachers and staff can be the emotional support system they are looking for.  Lean on them with questions or advice.
Find easy tools to communicate including live conferencing tools, video recording or mobile communication apps.  Marum suggests using Marco Polo, a mobile video texting tool.  He says he uses the app to communicate with his team.
"I am part therapist, part emotional support personnel," says Marum.
Tip 5: Be Patient With Online Learning
This is the most important tip to remember. Be patient.  Remember, you're not alone.
Many educators need to be patient with their own learning.  You can't expect them to learn every tool at once.  Just remember to encourage them to start small and be patient with themselves when learning something new.
It's an adjustment and many are in the same boat.
Remember these 5 tips and you'll be seeing success with online learning in no time.