Free Video Editor
ScreenPal's free video editor has everything you need to enhance your videos. Quickly transform your recordings and videos with our free editing tools. Easily add overlays, including images, text, shapes, and more! Crop, resize, and add style to your video. You can also add music and sound effects.
Learn more about our free video editor and features available.
Get started with our free Video Editor
1. To begin, go to our Free Video Editor page.
2. Click Launch video editor.
3. From the Video Editor, click the Import button (
) to import and edit an MP4, MOV, or WebM video file.
4. Select a video from your computer. The video will be displayed in the Project Manager.
5. Click the video and then click Edit Video in the Options menu to start editing.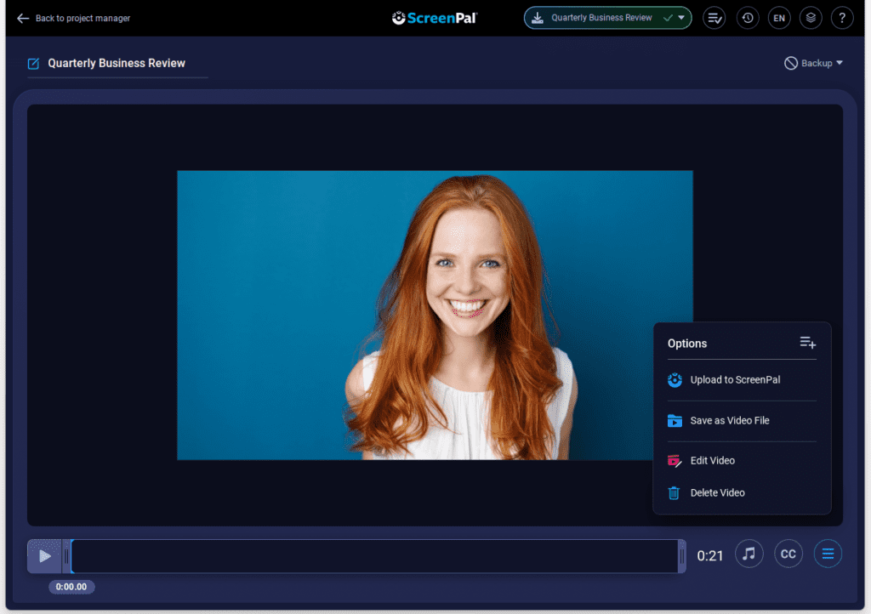 6. To crop, resize, or add a style to your video, click on the main video to display the Main Video menu.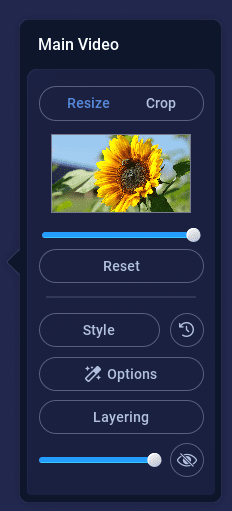 7. On the right side of the Video Editor, you'll find these global features: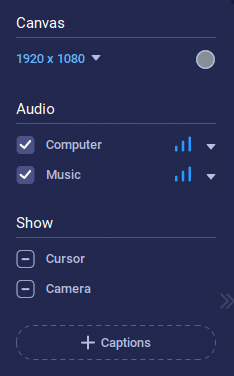 8. Use this menu to adjust the size of your video canvas, change the color of your background, and edit multiple audio tracks. You can adjust the volume and select audio options. Clear the check box next to an audio type to remove it from your video.
9.  You can also add captions to your video. Click the Captions button to upload a captions file. Upgrade to use our Speech-to-Text feature or enter your captions using our interactive captions editor.
10. Customize your video using our editing tools. Just click the Tools menu above the timeline.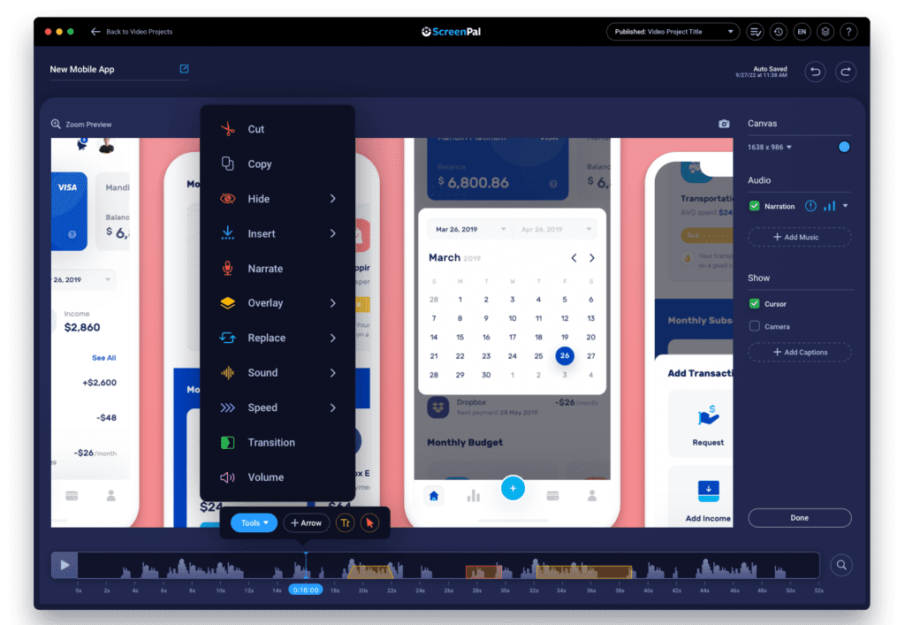 11. From here you can use all the free editing tools.
Use the Cut tool to cut or trim sections of your video.
Click Insert and then Pause, to insert pauses anywhere on your timeline. 
Click Narrate to record audio narration over a section of your video.
Use the Overlay tool to personalize your video. You can overlay images, videos, rich text, arrows, and shapes. Or upgrade to add a blur.
Click Sound to insert music and sound effects. With an upgrade, you get access to our stock library of music tracks and sound effects.
Click Speed to speed up or slow down your video.
12. Finally, save and share.
13. With a free plan you can quickly share videos to YouTube and Google Drive, or upload them to your ScreenPal hosting account. 
That's it! Upgrade to create videos using our Stories feature, securely back up recordings to our online storage, access stock images, videos, and music, and connect with integration partners like Zoom, WebEx, and Microsoft Teams.