It's obvious that your success in video blogging depends on your audience, but how do you gather them? Check out these awesome audience-building tips.
A staggering 1.8 billion people log into YouTube every month, watching the equivalent of 46,000 years of video annually. Video blogging has become a legitimate full-time career in recent years – that is, if you can entice enough people to view your videos.
There's so much choice out there, it's important to make sure your videos stand out and attract a loyal following. One viral video is great – but regular subscribers who support your channel are even better for creating long-term revenue.
Once your channel is up and running, you can easily start to make small changes to your videos, brand, and content to discover what is most popular with your ideal audience.
Here's everything you need to know about capturing an audience that comes back to view your channel again and again.
1. Consider Your Audience
Before you start planning your video content, think about the type of people you want to attract to your YouTube channel.
Don't try to appeal to everyone: instead, pick a few ideal followers who you'd love to have as part of your YouTube community. Think about how they'd like to be spoken to, what they might want to see covered in a video, and how they would want to interact with you.
This will influence your brand style, the content you deliver, and where you will promote your videos.
For example, a beauty vlog may target women in their 20s, who will respond to a sociable, bubbly video host very well.
On the other hand, a YouTube channel devoted to guitar building techniques will appeal to a very different audience.
2. Start in Your Niche
It's simple to find your first niche: pick a topic you're passionate about. You'll have immediate access to plenty of vlog content ideas, and already have a good idea of the type of viewer who will watch your videos.
Once you've established your niche, then you can branch out. For example, if you want to upload yoga tutorials, you could then expand to discussing healthy living and mental wellbeing.
3. Create Your Brand Style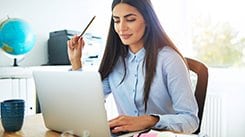 Choose the font you want to use in any video annotation or titles. Decide on the color scheme that suits your brand best, too.
Make sure you're consistent in using the same logo, images, colors, and fonts regardless of which social platform (or website) you're using them on.
Consistent brand style will give a sense of credibility to your channel: you take your vlogging seriously, rather than as a side hobby. With credibility comes loyalty, as viewers start to recognize your brand across YouTube and the internet.
4. Invest in Quality Recording Equipment
It's tempting to record your vlogs on your smartphone – but don't. If you want to see a great return on your investments, it's time to get some proper recording equipment.
There are many review sites for the best vlogging recording equipment available. Research as much as you can to make sure the camera, microphone, and even lights you may purchase are ideal for your purpose.
For example, a makeup tutorial will require a camera that provides ideal close-up focus, as well as a lighting set-up to show details.
On the other hand, a software demonstration channel won't require a separate camera or lighting but will need a high-quality screen recorder to capture everything required.
5. Provide Quality Content
How-to videos are in high demand on YouTube. People like to see something in action to better understand the tutorial and get the task right themselves.
That's why other video types involving visual demonstration of a product or service are also popular. Unboxing videos help people to determine what they'll get when they order a product, and what it'll look like.
Similarly, independent reviews of products are popular as people are more likely to trust the recommendation of a real person than an advertisement. That's true even if the person recommending a product is a total stranger.
You could also demonstrate a software product by using screencasts to give viewers helpful tutorials and answer commonly asked questions.
6. Add Visual Interest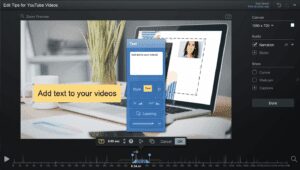 There are lots of talking heads videos on YouTube – so do something different to stand out!
For example, you could create short animations to highlight a point you've made. Or, you could use branded graphics to separate sections of your review into easy-to-scan chunks.
You could also turn to a video editor to jazz up your videos so they look polished.  Add text, multimedia images or video, or music to enhance the videos you already have.
Keep in mind that over half of YouTube views are on a mobile device. That means any annotations, animations or edits need to be clear – no tiny fonts!
7. Post Regularly
You don't have to post every day, but set a schedule and stick to it. Weekly videos are enough to keep regular subscribers interested, and will soon build up plenty of content for your channel.
Be consistent, too. If you start off always posting a video on a Monday, try to keep that going. It will help you to set a schedule for video creation and publishing, too.
9. Use Call to Actions (But Sparingly)
Make the most of on-screen annotations to remind your viewers to like your video and subscribe to your channel. Make sure you use these sparingly, however, otherwise you could put people off.
Another way to encourage people to keep watching your channel by subscribing is to demonstrate a sneak peek of what they can expect in your next video.
10. Engage with Your Audience
Leave comments active on your videos. It's scary to leave yourself open to criticism, but you'll find there are many more positive comments than internet trolls out there!
Reply to the positive comments, and answer viewer questions, to engage with your audience. Interaction with your viewers is a great way to generate content ideas for your upcoming vlogs, too.
11. Promote on Several Platforms
You'll need to get out and about on other social media platforms if you want your YouTube channel to be a success. But don't simply share the same video across every platform. Create and share video promos that entice your followers to engage with your content on multiple platforms.
Choose two or three platforms that are most likely to be used by your ideal viewer, and post on them regularly. Don't try to spread yourself too thinly across lots of social platforms: pick a couple and invest your time in building up your community from there.
Choose a video editing platform that will enable you to publish to your YouTube channel easily.  ScreenPal has the ability to quickly share your video directly on your channel.
12. Invite Guest Vloggers to Participate
Get to know other vloggers by commenting on their videos, emailing them, or interacting on other social platforms. When you find ones you click with, invite them to do a guest vlog or an interview on your channel.
This will bring many of their followers to you, especially if they reciprocate and let you guest vlog on their channel, too.
Bonus Tip: Edit Your Videos like a Pro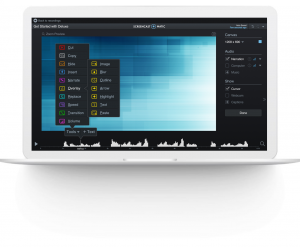 You don't need expensive software for video blogging.
Take a look at our intuitive video editor to discover how you can easily create professional videos on an affordable budget!
Quick Links