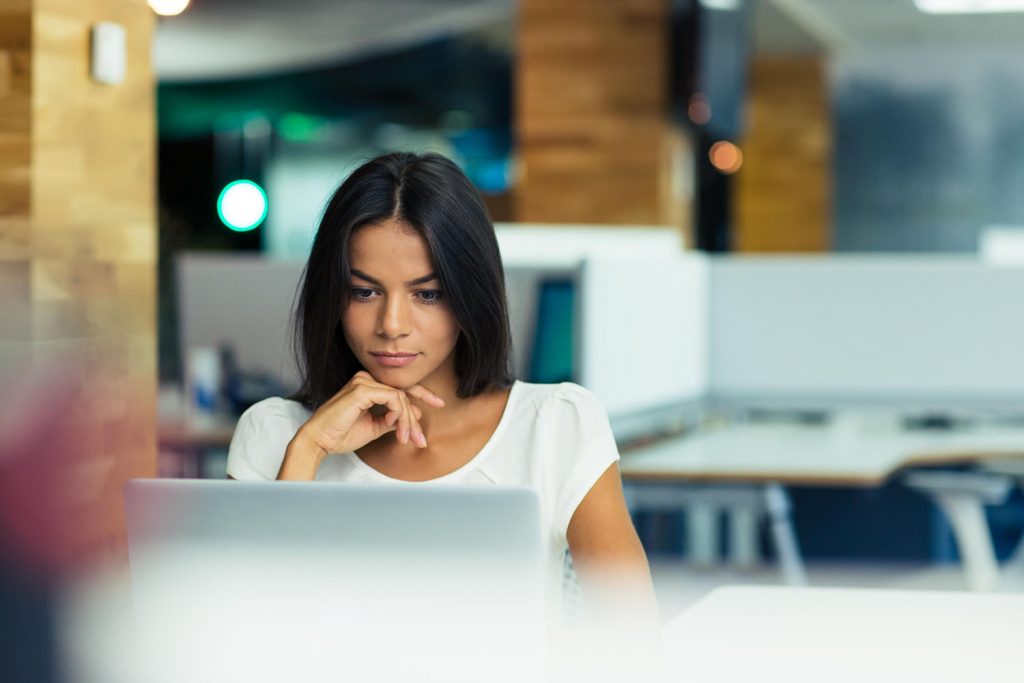 Video is a great way to inform, entertain, and market. Here are 9 YouTube video ideas that will put your business in front of more eyes.
For the past couple of years, the saying "Video is king" has reigned supreme. But what does this mean exactly? Statistics show that video is one of the most effective forms of organic marketing out there. In addition to increasing conversions, video also comes with some other interesting perks.
For example, people are more likely to retain the information they learn in a video than information learned by reading! Wondering how to harness the power of video marketing for your own brand? In a world saturated with brand videos, you need ways to make yours stand out. It doesn't have to be costly either. You can utilize a screen recorder, webcam, or a video editor to get all this done. We've put together some of our top video ideas to help make it happen so you can promote it on YouTube.
Keep reading these YouTube video ideas that will launch your business into a new world of success!
1. Show Your Product In Action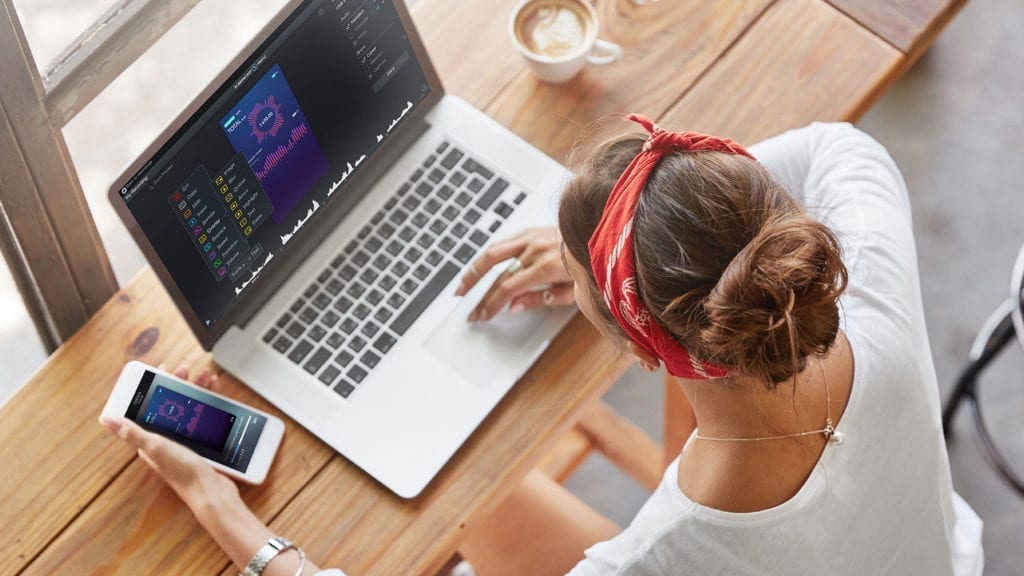 Many products carry more power when people see how they're used. Create a type product video that can help people understand how your product works. But it can also show them how your product might help them achieve the lifestyle they want. In fact, product action videos can convey all kinds of information and it's effective in helping convert your watchers into customers.
2. Get Interviews
Video marketing doesn't always have to be strictly promotional. An interesting, informative video can work just as well as a video that showcases your product.
Interviews can help potential clients in making a buying decision. Who should you interview? You might start by interviewing people at your company. This can give an interesting behind-the-scenes look at your team and creative processes.
You can also interview well-known people in your industry. They might not be celebrities in the classic sense, but showcase people who are industry stars or experts within in your field.
You could even get creative and feature interviews with customers who are using your products or services to do great things or who have interesting or unique stories. Testimonial videos or product reviews are great examples of these types of videos.  
3. Explain Something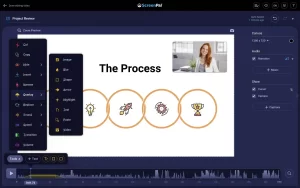 Explainers do just what you would expect: they explain things. An explainer video can explain how your product works, how your company came to be, what a typical day at your office is like, or anything else you want to explain. Basically, this helps your customers by answering the questions they have about your product or brand.
You can even use customer questions to inspire your explainer video. For example, if you often get the same question about a certain feature, make an explainer video to help your customers understand how it works or what it does.
4. Get Buzz With An Announcement
When you launch a new product or service, the announcement is one of the most important parts of getting a buzz going among your customers.
An announcement video can help them feel the excitement that you have to share. In addition to announcing new product launches, you can also use video to announce other new, exciting company news. This could be anything from opening a new office space to expanding to a new market.
5. Run Contests
Running a contest is a great way to get people to engage with your brand. You can have people enter by posting user-generated content with the right hashtags or by sharing a post with their followers online. And to get people excited about the contest, announce it with a video.
The video can show exactly what people need to do to win. It can also feature the perks winners will get, to entice more people to take part.
6. How-To Tutorials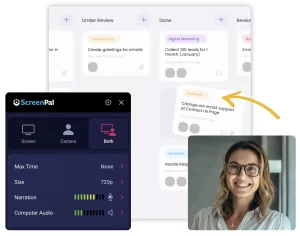 Do your customers wonder how to do a certain task that involves your product or that's related to it? Then they'll love seeing a useful how-to video from your brand!
Your how-to videos can offer a wide variety of information. If your target customer would be interested in learning something, be the one to offer it to them. People are much more likely to happily engage with a brand that offers them useful content.
For example, if you sell digital marketing services, you can offer countless videos in the form of SEO tips, social media how-tos, and more. Not all of your videos need to explicitly feature your product. Instead, they can feature information that will keep users coming back for more.
7. Feature a Customer 
Besides interviews, another way to showcase how much your brand values its customers is with customer feature videos.
In these videos, you might show a customer story in-depth. It could show how your brand changed their life or just how they use your product in an interesting way.
A customer feature video should be more in-depth than an interview. It can give an insider's look into the lives of your customers, making your brand more relatable to viewers.
8. Top 10 Lists
A video that features the top 10 of just about anything can resonate with your customers, too.
People love curated lists to help them sift through options. When you choose the top 10, you're giving them a useful list of the best of something. What that top 10 (or any number you choose) list will be about is up to you.
Use a high-quality video editor to make your top 10 lists seamless.
9. Hold a Webinar
Give a deeper look at industry knowledge with a webinar for your customers. Webinars often require people to sign up, or maybe even pay a fee to view. That's because they should function sort of like an online class, offering information that people can't get anywhere else.
Pack your webinar with actionable tips, and your customers will see you as a resource or expert for high-quality industry information. Being seen as an expert means customers are more likely to rely on you in the future.
How to Use These YouTube Video Ideas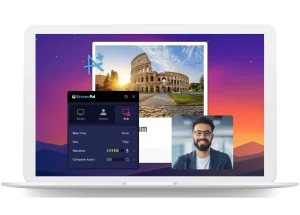 This list of YouTube video ideas will get you started, but we're sure there are many more that you can come up with on your own.
To get the most out of video, make sure to post them on your company's YouTube channel as well as on your website.  Try a variety of social media sites to help promote your video. Figure out which types of videos your customers respond best to: long or short, funny or serious? Try different approaches to get different results.
But to try these tactics out, you'll first need a reliable way to make YouTube videos. We can help – check out ScreenPal!  ScreenPal is known for its free screen recorder, which enables people to record their screen or webcam and turn them into shareable videos. ScreenPal also offers an intuitive video editor. It gives you the ability to add multimedia, transitions, and also share your video to multiple social sharing websites.
Quick Links:
How Video Enhanced This Company's Way of Communicating
Your ultimate guide to YouTube marketing
How to edit YouTube videos for free