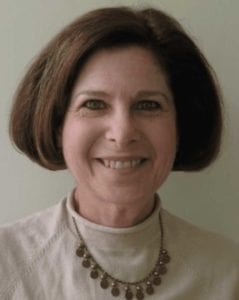 Dr. Helaine Marshall is on a campaign. She believes classroom staples like hand raising and worksheets aren't effective in today's technologically advanced and demographically diverse world.
Marshall is the Director of Language Education Programs and a Professor of Education at Long Island University-Hudson. Most of her students are already certified teachers, continuing their education with TESOL courses. She leads a mix of face-to-face and online classes.  She integrates video learning into her courses and encourages students to create.
We talked to Dr. Marshall about her teaching philosophy, and how she uses video to create 'fertile' learning spaces for her students.
Discovering Flipped Learning
In 2011, Marshall heard about flipped learning during a technology retreat at her university. Interest piqued and she started investigating. She decided to try it out for herself, starting with a face-to-face class where her students were struggling.
She began by recording a video lecture for students to watch at home and gave them questions to answer as they watched. They discussed what they'd learned in class the next day. Since students watched the lecture at home, Marshall started spending her class time to help students through assignments.
This new approach sparked noticeable changes. She started asking more difficult questions on exams, and students started scoring higher. "I got much better results from that course," she said. "I thought, 'That's it. That's the way I'm going to teach.'"
Video learning with students
Now, she flips both her face-to-face and online courses using video.
One of her favorite flipping methods is peer instruction, where she has each student make a video explaining a difficult 'troublespot' to the rest of the class. The students create their videos with ScreenPal, then they share them with their peers.
The students break into small groups to watch 'troublespot' videos. Each video includes comprehension questions for students to answer as they watch. In the end, the viewers are quizzed so Marshall can determine the effectiveness of each student's video.
Then the students watch the next video lesson. "They all rotate because it's better to do them in small groups," Marshall said. "They get three mini-lessons each night from different students."
Big results using video
Marshall has discovered three big benefits with video.
Video provides options: Not only can students watch her videos, but they could also watch videos from peers.  This enriches the learning experience.
Video supports 24/7 help: Students who are late, absent, or struggling can always go back and rewatch a lesson so they never stop learning.
Video creates time: With video, there is more time to dig into complex problems and help students through their work.
Marshall surveys her students before her classes start as well at the end of each course.  Through her findings, she has seen a big increase in the number of students who prefer to learn using video.
"At first I wasn't a fan of the videos, but now it's my favorite way to learn," said one student in a post-class survey.
"I really enjoyed learning how to use ScreenPal," noted another student in the survey. "I plan to use this technology with my own students."
Marshall said that many of her students share the enthusiasm for ScreenPal, and plan to use it in their future classrooms.
Creating fertile learning spaces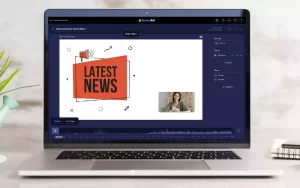 Marshall calls her teaching philosophy "creating fertile spaces."
"What those spaces look like depends on who we're teaching, what we're teaching, and the context of the instruction," she said. "But first and foremost, we're creators."
Any kind of space can become fertile, according to Marshall. From physical classrooms to online message boards, there are no limitations.
When it comes to making spaces fertile, Marshall emphasizes the four Es:
Equity: "Some of the students I work with come from very different backgrounds, and they may not be culturally like the U.S. mainstream student who is used to learning in formal education spaces, and always does well on standardized tests," Marshall said. "It's important to promote equity." Marshall does this by recording her lectures so students can access them as many times as needed.
Engagement: Marshall finds that students are much more engaged when they're in control of their learning. "They can decide what to do with their content– when to watch and when to pause," she said. "They're more autonomous as learners, so they're more engaged."
Enrichment: Don't just deliver the material. Find ways to expand it outside of your regular curriculum to make it more interesting. Marshall enriches her classes by having students teach each other through videos they create with ScreenPal.
Empowerment: "Students feel empowered when you create a space that's fertile," she said. "They feel like they're not just taking a course and getting credit. They're driving their instruction."
Video helps Marshall reach every student in a way that works for them.
No age limit to technology
Some teachers are hesitant to try flipping their classrooms because of the technology involved, but Marshall rejects the notion that age is a barrier. She offered a story about her mother as an example.
"My mother lived to 96," she said. "When she turned 90, we gave her a computer for her birthday. She was so excited, and she learned to use that computer for many different things– for chatting, instant messaging with her grandchildren, buying things online, joining an online poetry group, and to be connected to the world.
I told myself that when I'm 90, whatever it is, I'm going to grab on to it," she said. "I'm not going to say, 'I'm too old.' There's no age limit to technology."