Guest Post: Educators have a lot on their hands.  How do you keep students engaged online and in-class?  That's where visual media comes in.  They are turning to video to keep students engaged. From TED talks to Bill Nye, educators are using videos like never before — and with virtual learning on the rise, many are creating their own.
Here are several tips to keep videos engaging and something your students will continue to watch. 
1. Keep Videos Short
One of the best ways to improve your video lessons is to keep them as short as possible. Multiple studies have shown that most people's attention spans are just a few seconds long.
Therefore, it's important that you keep your videos short and sweet. Otherwise, students may begin to lose focus and miss important information.
Quick tip: Keep it up to a few minutes long, at most. 
2. Minimize the Amount of Text
Additionally, any videos you make or find should contain minimal text — unless the text is closed captioning for accessibility. If you're using more text rather than visuals for the majority of the videos, it can overwhelm students and cause them to overlook information.
Instead, use shapes like arrows, diagrams, graphs and other visual aids to convey facts, statistics, and other data.
3. Encourage Active Listening in Video Lessons
Online learning was on the rise even before the pandemic — it increased to 21% in 2016 alone, and the pandemic made virtual learning the new norm.   
Keep students engaged in the topic by encouraging active listening. Ask students to submit main points or notes they took during the video.  You can include a question or quiz section following the video lesson to test their comprehension.
Quick tip: Make sure students are learning the material by adding (CTA) call-to-action buttons.  Have it link to a quick questionnaire or survey.
4. Practice Internet Safety 
When you're including classroom videos clips from outside sources, websites like YouTube aren't always kid-friendly.
Protect your students by using a hosting service that has privacy settings.  You control who views the content.  You can unlist a video or use password-protection to keep it under wraps.
Quick tip: Create a channel of videos so that students know what's next on your list.  You can also control the privacy settings of a channel.
5. Write a Script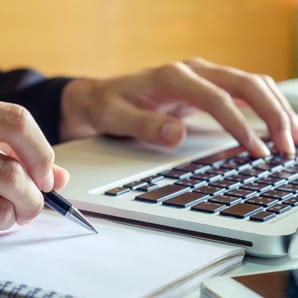 If you plan on creating your own video lessons, you might want to have a script handy. Otherwise, you might wander off-topic or lose your direction — which happens to the best of us — and lose your students' focus in the process.
Write a script and practice reading it a few times in front of the mirror. Keep your message simple and concise and try to maintain a conversational tone.
Quick tip: Use ScreenPal's Scripted Recordings feature for a more organized video.  Just add your script or text, add narration, and record your video.
6. Be Yourself
Most importantly, remember to be yourself. Creating a video lesson can seem formal and even impersonal. However, when you speak, you're addressing your students directly, so you might as well talk as if they're right there in front of you.
Speak confidently and enthusiastically, ask rhetorical questions, and be authentic. Your class still needs that personal touch, even from a distance, so be yourself as you would in the classroom, and provide the most authentic experience you can.
Practice Makes Perfect
Learning how to improve video lessons may take some time and a bit of practice. However, once you can show and create quality material, you're bound to notice higher engagement levels and even better test scores in the long run. When your students succeed, you'll know that your video lessons did, too.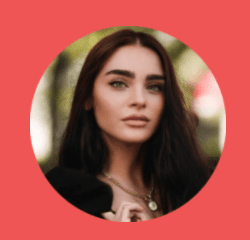 About the Author
Ginger Abbot is a learning and education writer. She serves as editor for Classrooms, where you can read more of her work.