Barking dogs, screaming toddlers, and bored teenagers: These are your new coworkers when working remotely. With these new challenges, companies must learn to adapt and be flexible.
While your mission and objectives are still paramount, managers overseeing remote workers know they must avoid micromanaging and offer their employees work-life balance. Great leaders adjust and find new ways to stay connected. 
Stay Connected With Video 
A daily morning meeting may work well in the office, but it may not work at home. It's unrealistic to require employees to follow the same schedule as in the office. For some of your team, they will begin work before the kids get up, and will start earlier than you will. Others will walk the dog and get the kids settled into remote learning before they begin the workday.
With video, you can keep your team informed and allow them the flexibility to work and respond when they can. 
Your morning message can be ready for every member of your team when they get their day started. You can easily create video messages with ScreenPal. You can record your webcam as well as any supporting files, like PowerPoint or Google Slides to explain the day's objectives or new projects. 
You can use this for daily meetings, updates, or shoutouts. Your team will stay up to date and engaged while working on their own time at home.
Manage and Prioritize Content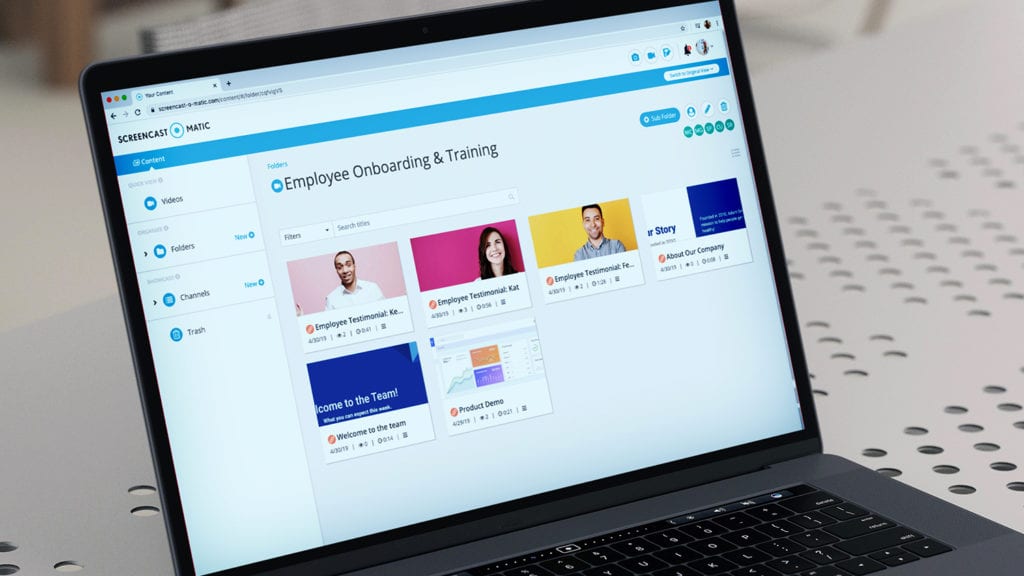 Not every message is a high priority, and your team will appreciate knowing what it is most important. It's crucial to organize your content into topics and categories to ensure you see critical updates. Your video messages should follow the same guidance, with separate project folders and 'must-watch' videos at the top. 
With ScreenPal, it's easy to organize and manage your content. You can manage and share your videos with Premier Hosting. You can create video channels for specific projects.  You can also organize videos into folders and subfolders.  It's a great way to manage video communication all in one hosting platform.  
Collaborate With Team-Based Tools
Working remotely means more email and more instant messages. It's important to clear out the clutter and focus on what individuals need.
You can avoid spamming your team with messaging by creating specific groups in Team Premier hosting. Along with organizing folders, you can choose who has access to your videos.  It's easy to invite, add, or remove users, offering you full control over who has access to your videos.
You can share each video with individuals, a specific group, or the entire department. It's up to you. You can also share subfolders, folders, and channels.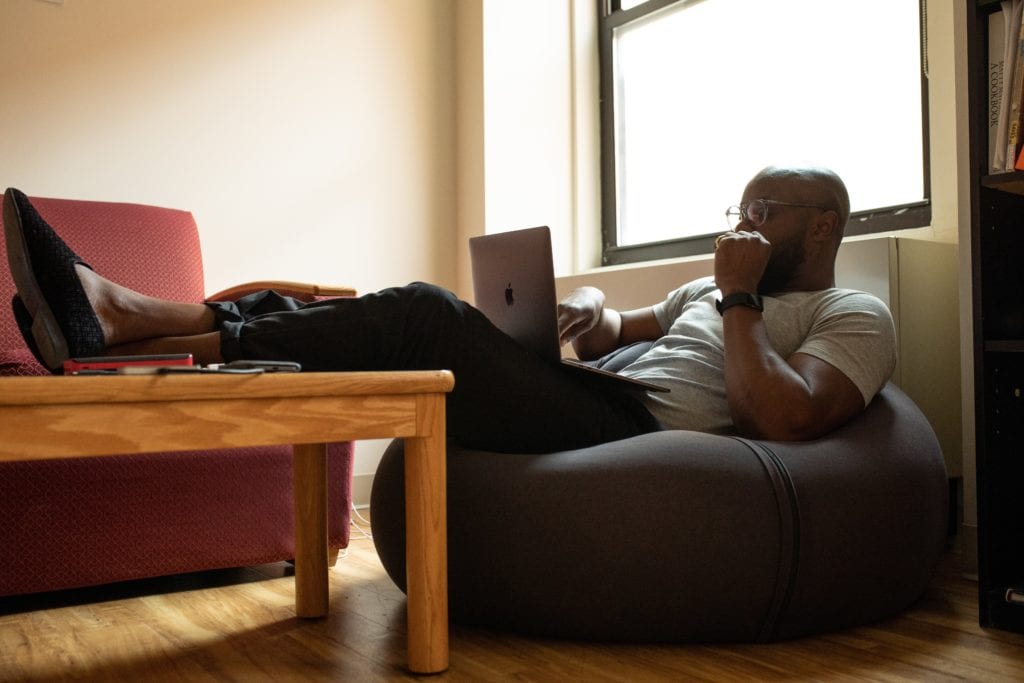 When you share a video with group members, they will be able to collaborate within the video. Use the notes tool to add comments on specific points in the timeline. You can use this tool to provide details and constructive feedback on the video itself, allowing your team to ask and answer questions in one place.
For many of us, working from home is new and taking time and patience to balance a schedule that works. Managers can help by offering the option to adjust timelines and meetings. Video recording and hosting creates a team connection and that needed flexibility.