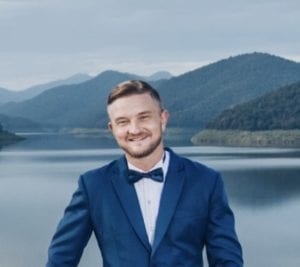 ScreenPal is honored to have a community of users who utilize video to help grow and market their business.  A video is oftentimes an underutilized tool but it shouldn't be.  With ScreenPal's video tool you can easily create screen recordings and videos without high production costs.
We spoke to Kristian Ole Rorbye, an online marketing professional based out of Thailand and a native of Denmark. He uses ScreenPal to create how-to video tutorials for his affiliate projects.  Here's his perspective about ScreenPal's video tools and insight on how you can utilize video in your own business.
Creating Videos Has Never Been Easier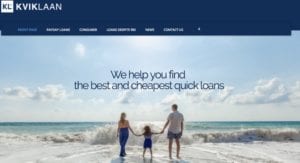 Kristian Ole Rorbye writes, "Having been part of an online marketing and affiliate marketing over almost the last 10 years, I've noticed that video is a medium that is steadily growing and becoming essential in any stage of business, especially if you plan to make a mark in the online world. This may be no secret, almost common-place actually, but video can sometimes be swept aside or have a few incompatibility issues from time to time."
"ScreenPal helps me in so many ways. It's an all-in-one video creation tool that prides itself on excelling in the education and business sectors. You'll get updated, easy-to-use solutions for all types of online video creations, while at the same time staying at an affordable rate, with a free version for the casual user too. Creating videos has never been easier!"
"I've also used it as part of my daily routine in my career by helping other people to capitalize on learning. Showing them where to click with the option of having a live feed of my own PC's desktop to show them where to click, but still keeping me in the picture, literally!"
Features You Should Know About
"As someone who is not a native English speaker, I found that the automatic subtitles with ScreenPal were of paramount importance to me. This is something that I found later on in the development cycle of the product, but a feature that perhaps should be mentioned a lot more.
ScreenPal gives users the ability to export a video with automatically inserted subtitles. It's an incredibly intelligent design choice and once you start getting into the swing of it, the words that you record will be automatically inserted as subtitles. What's best about that, is that I can speak in my native tongue of Danish and still get the desired results with this product's smart features."
Video Tools For My Business
Screen Recorder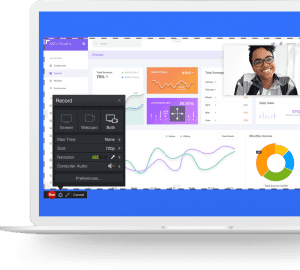 "I record a lot of guides and how-to videos about how to use certain online services through a website, so I'll often need to record what I do on the computer using screen capture combined with recording the webcam of myself in the corner of the screen, in order to explain what I'm doing as I demonstrate. This gives a far more personal touch where my viewers are able to see and understand exactly what's going on. ScreenPal is perfect for these kinds of recordings too."
Video Editor
"Above and beyond these two main features that I use for my guides, ScreenPal has an intuitive video editor which will allow you to personalize your video with the robust editing tools. It's quick and easy and takes just a short while to start adding music, pictures, animations, and overlays to your videos to add that professional touch."
Backup and Restore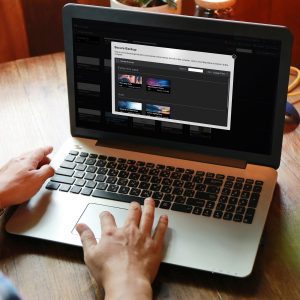 "You can keep the videos that you record safe and secure by backing them up, as ScreenPal has dedicated server space located in the cloud for you to safely store your videos. These same servers will allow you to share and collaborate, giving you full control to determine who sees your videos and how they are to be accessed."
Customers and visitors that enjoy making use of my services are the people that benefit most here. They are the ones that benefit from having the video, and with ScreenPal, it couldn't be easier for me to give them the service they require.
Share Your Story
ScreenPal would like to thank Kristian for sharing his review and the story about how he uses video. If you have a review, feedback or better yet, a story to share, please connect with marketing@screenpal.com.
Quick Links
See How ScreenPal Supports Teams
Integrate Video Into Your Workflow – List of Integrations
Social Media Company Takes Communication To The Next Level With Video