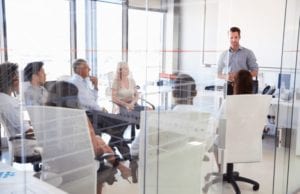 Time is a precious commodity in any business. Yet, according to recent studies, it's one of the most wasted resources in the workplace. Approximately 55 million meetings occur in U.S. offices every day according to CBS News. The same research shows that those traditional workplace meetings waste time and slow work productivity.
The average employee spends three hours a week in meetings according to Forbes. Those same employees admit that two-thirds of their time spent in meetings was a waste. Nine out of 10 employees even admit to daydreaming during meetings.
Employers don't need to reinvent the wheel to communicate more efficiently and effectively. Instead, they can adopt the use of video, which is an affordable and quick alternative to traditional meetings and can also be the key to alleviating unnecessary meetings.
Using video tutorials and messaging is a modern approach to sharing information rather than time-consuming, face-to-face meetings. Integrating video into your workflow frees up schedules. In turn, employees can be more productive.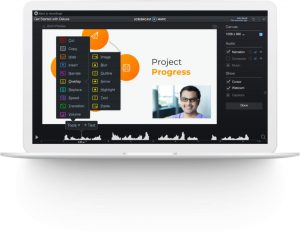 Development platforms such as Jira, Asana, and Bootcamp already streamline office communication. Now innovative business leaders are taking those platforms a step further by integrating video communication with the help of companies such as ScreenPal.
Video applications such as ScreenPal enable leaders to record a video of themselves and/or their computer screen. ScreenPal's simple recording tool and video editor allow leaders to craft quick videos that showcase data, timelines, and project ideas. These videos can be uploaded or linked to current workflow platforms.
It's a sentiment heard repeatedly by business owners who use screen-recording software.
"They are able to see my work without ever having to set up an appointment," explained Jimi Hove, who runs an online marketing company. "The flexibility is great for me and my clients."
Before creating your videos for integration with workflow platforms, remember to keep them concise, personable, and informative.
5 Ways to Integrate Video to Increase Work Productivity
So where do you begin with video integration? The following describes different ways to easily incorporate video so you can ditch those time-consuming meetings.
Take Efficiency to the Next Level With Jira
Videos take your efficiency to another level on this platform. Jira is designed to improve team communication and, by including video, enhance the employees' experience.
Use the ScreenPal screen recorder and video editor to clearly manage project timelines, provide feedback, and report issues.
Screen recording is an optimal way to capture project progress in Jira Epics and Roadmap features. Video links can be archived for future use in the platform's Frequently Used Resource tab.
GitHub to Communicate Issues
You don't need to know how to code to use GitHub (but it certainly helps). For the non-developers and developers experiencing issues, using video to communicate is a fantastic option.
Sometimes the written word does not appropriately capture the issue at hand for GitHub users. However, using ScreenPal's screen recording feature lets GitHub users show and narrate their coding issue for a more in-depth explanation. It's also a useful way to offer code feedback to struggling developers. Video links can be added to GitHub's Issues and Pull Requests.
AgoraPulse to Manage Multiple Accounts
AgoraPulse offers a vast social media suite that aims to allow teams to manage multiple accounts in harmony. Coupling social media analytics with expert narration can help bridge the communication gap between content managers and their clients.
AgoralPulse allows companies to pair video with social media management. Screen recordings offer content managers another tool for training their team and clients.
Streamline Communication With Basecamp
Streamline office communication by introducing video into your Basecamp HQ. This easy-to-use project management software offers a fun way to share ideas, offers feedback, and tracks to-do list progress.
Video files can be added to Basecamp's Campfire and Docs and Files section. Team members are alerted to the new video content in the live HQ Activity feed.
Basecamp operates on all device platforms and updates in real-time.
Increase Work Productivity in Trello
Enhance your team's organization by incorporating video into your Trello board. Video files can be uploaded directly into Trello cards to effectively organize and prioritize your projects.
Trello encourages collaboration. Team members can comment on your video or respond by sharing their own video messages.
Integrating video into your existing workflow platforms saves time so you can save the face-to-face meetings for special occasions. Your employees will thank you.
Quick Links For Work Productivity
See How ScreenPal Supports Teams
Integrate Video Into Your Workflow – List of Integrations
Social Media Company Takes Communication To The Next Level With Video