Remove your background with green screen
Bring your ideas to life with green screen technology.
Replace your background with images or videos. Create special effects with the chroma key tool to transform your videos!
Go anywhere with green screen in our easy video editing software.
Unlock your creativity
with backgrounds!
Add an office to your webcam, or take it a step further with motion backgrounds. Get creative with travels from around the world or showcase class topics like space and weather maps with green screen video editing. 
Tip
:
use a flat sheet or paper roll to create your own DIY green screen from home.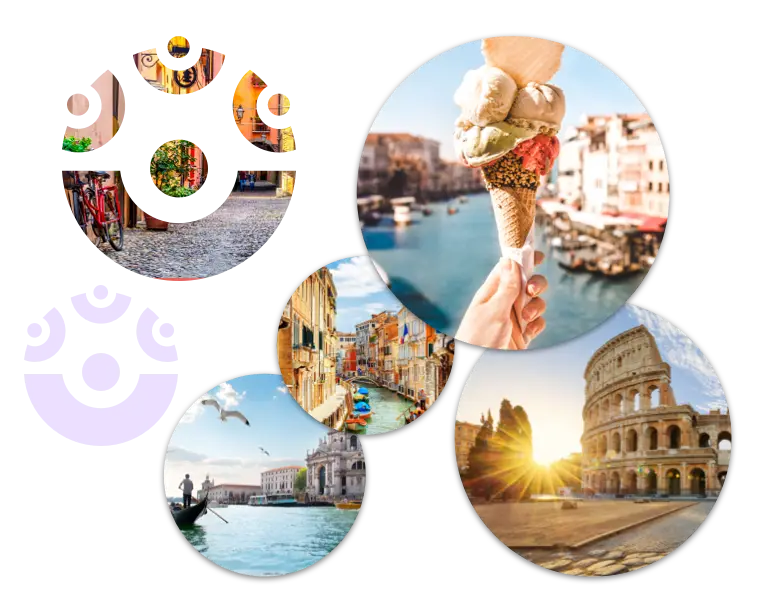 Record
 Record your webcam in front of a flat background color. (We recommend using a green or blue screen.) 
Customize
Select the color you would like to remove and adjust the settings.
Replace
Superimpose backgrounds and play around with layering for a professional-quality green screen video.
Free screen & webcam recording
Our free screen recorder gives you everything you need to start creating your own stunning, engaging screen and webcam videos. Free features include:






Upgrade for all you need in a screen recorder and more
Our full video creation suite offers advanced screen and webcam recording, seamless video editing, unlimited hosting & robust content management.
Enhance your videos with the green screen filter and more!