Send video emails with video messaging in Outlook.com & Hotmail
Say it with video at work and at home in Hotmail and Outlook.com. Easily send video emails to introduce yourself to clients, clarify a concept with a teammate, or send a birthday greeting to a friend with quick video messages—right where you type.
Communicate effectively
using Outlook.com & ScreenPal
Save time and add context to a work email thread. Give quick, personalized feedback to students and colleagues.
Update friends and family without typing. Send video messages for birthdays, holidays, and more! 
Send video emails
with ScreenPal & Outlook.com
Click the ScreenPal icon in Outlook.com or Hotmail, then select to record your screen, camera, or both. You can optionally set a title for your video message.
Record your message, then trim or crop your recording if needed. ScreenPal will automatically add an animated GIF thumbnail and link to your video. Hit send when you're ready. It's that easy!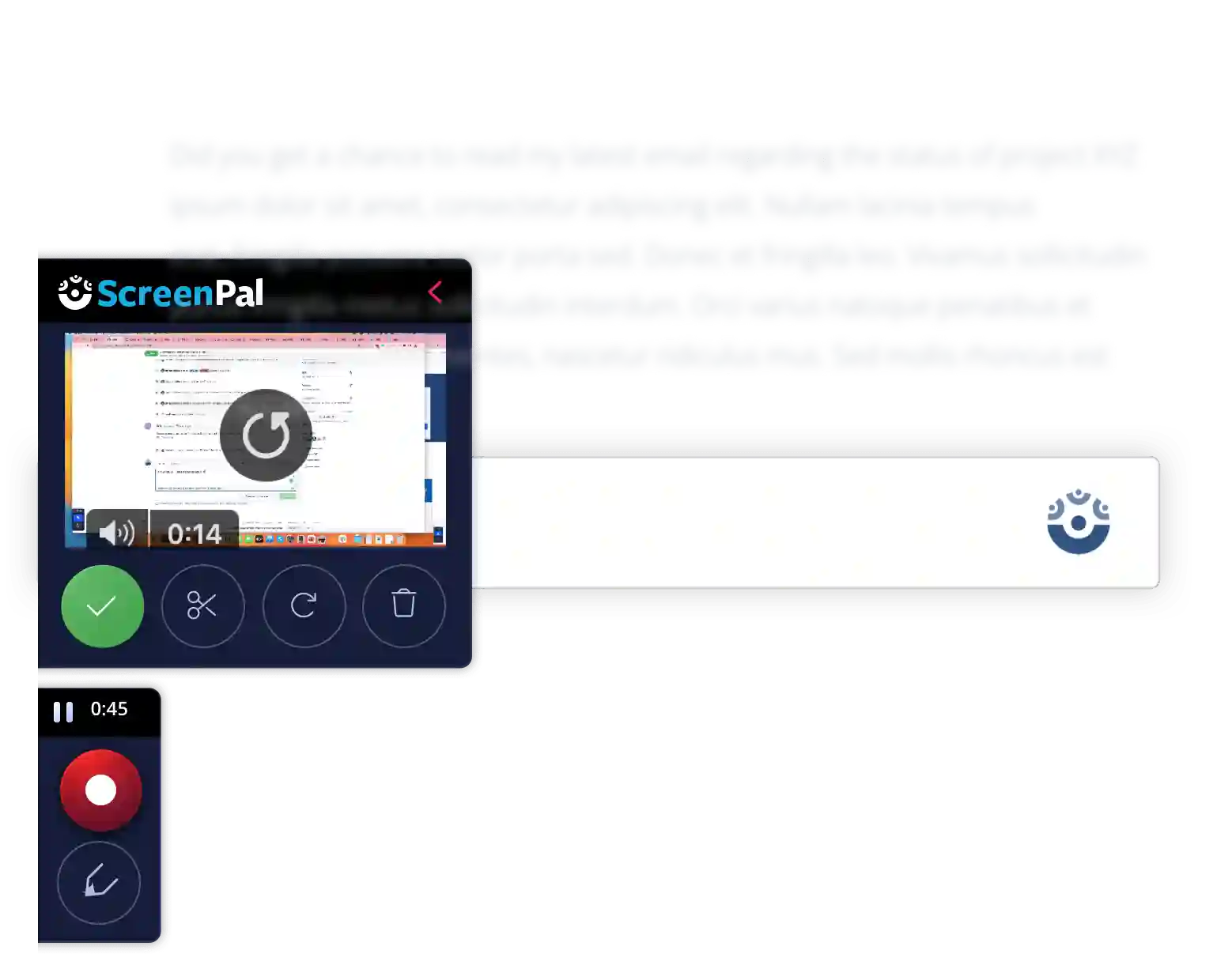 Want to record right from Outlook?
Easy integration for your workflow.