Our commitment to accessibility
We are dedicated to ensuring our products are inclusive and meet the accessibility needs of our diverse customers. We believe in eliminating barriers in education and idea-sharing. We believe that everyone in the community should be able to use our product equally. We strive to create products that can be accessed using keyboard navigation and assistive technologies, such as screen readers. 
High-contrast color pickers
We want all videos created using our products to be accessible, too.
ScreenPal wants to increase the number of videos that are accessible. That's why we build tools that help you make your videos accessible to everyone. 
Some of the ways you can make your content more accessible:
Add closed captioning
Create captions from a file, use our interactive captions editor, create captions from a script, or automate your captions through Speech-to-Text. No matter how you add closed captioning, it is important in making your videos more accessible for people who are deaf, hard of hearing or simply want to enjoy your video without sound.
Consider color contrast
For people looking to customize the appearance of the video player or add CTA buttons on our hosting platform, we give guidance on proper color contrast. The color picker will provide immediate feedback if a color doesn't meet the minimum contrast ratio defined by WCAG (Web Content Accessibility Guidelines).
A video player with keyboard navigation
No action needed from the content owner – navigation of the video player can be accomplished using a keyboard or screen reader by default.
Our products are designed with accessibility in mind.
Whether you are using our hosting platform, our screen recorders or video editors, our products help you create and share content (without barriers).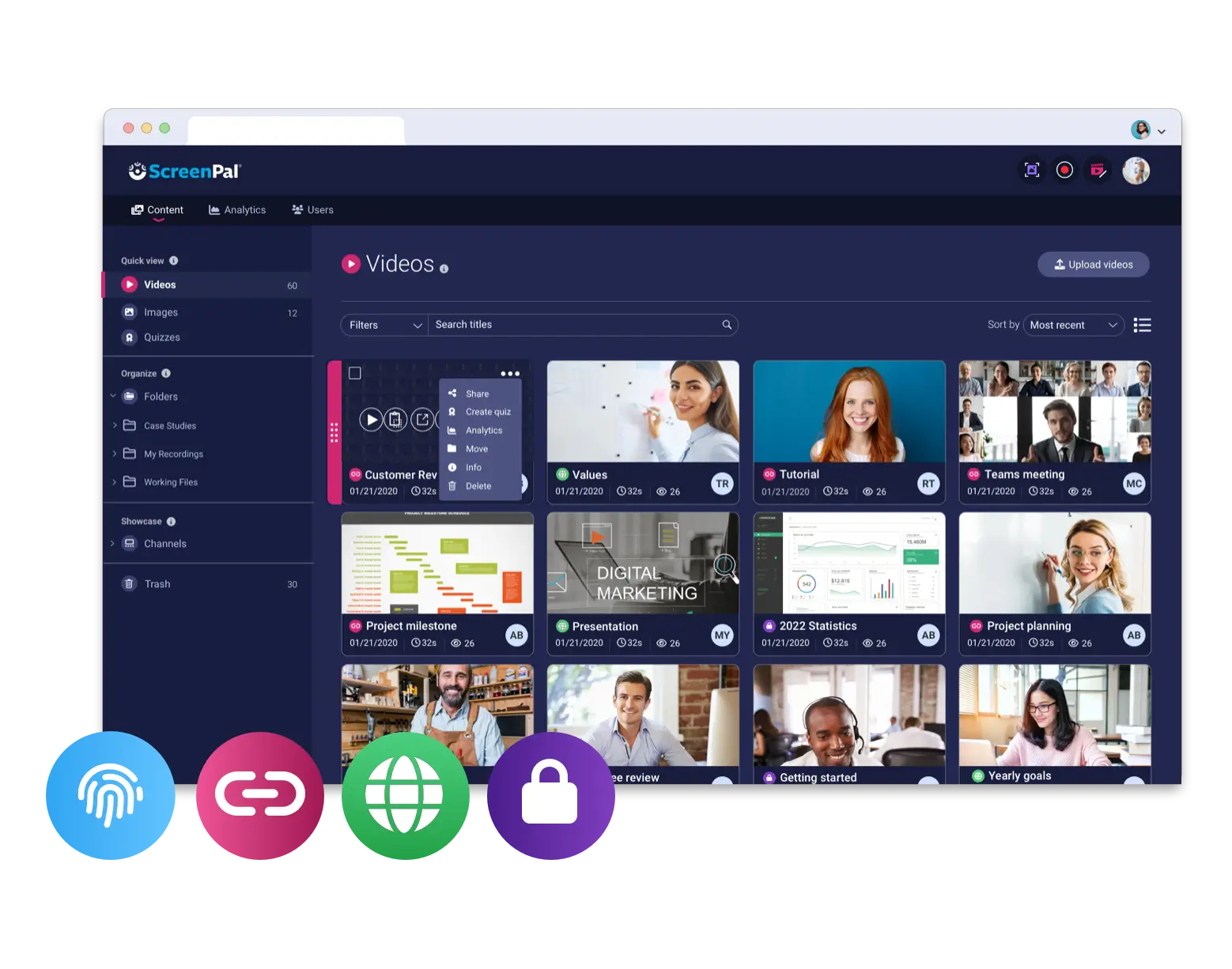 Content Hosting Platform
Use the keyboard to navigate and manage content on the image and video hosting platform. For audio prompts, navigate ScreenPal with a screen reader.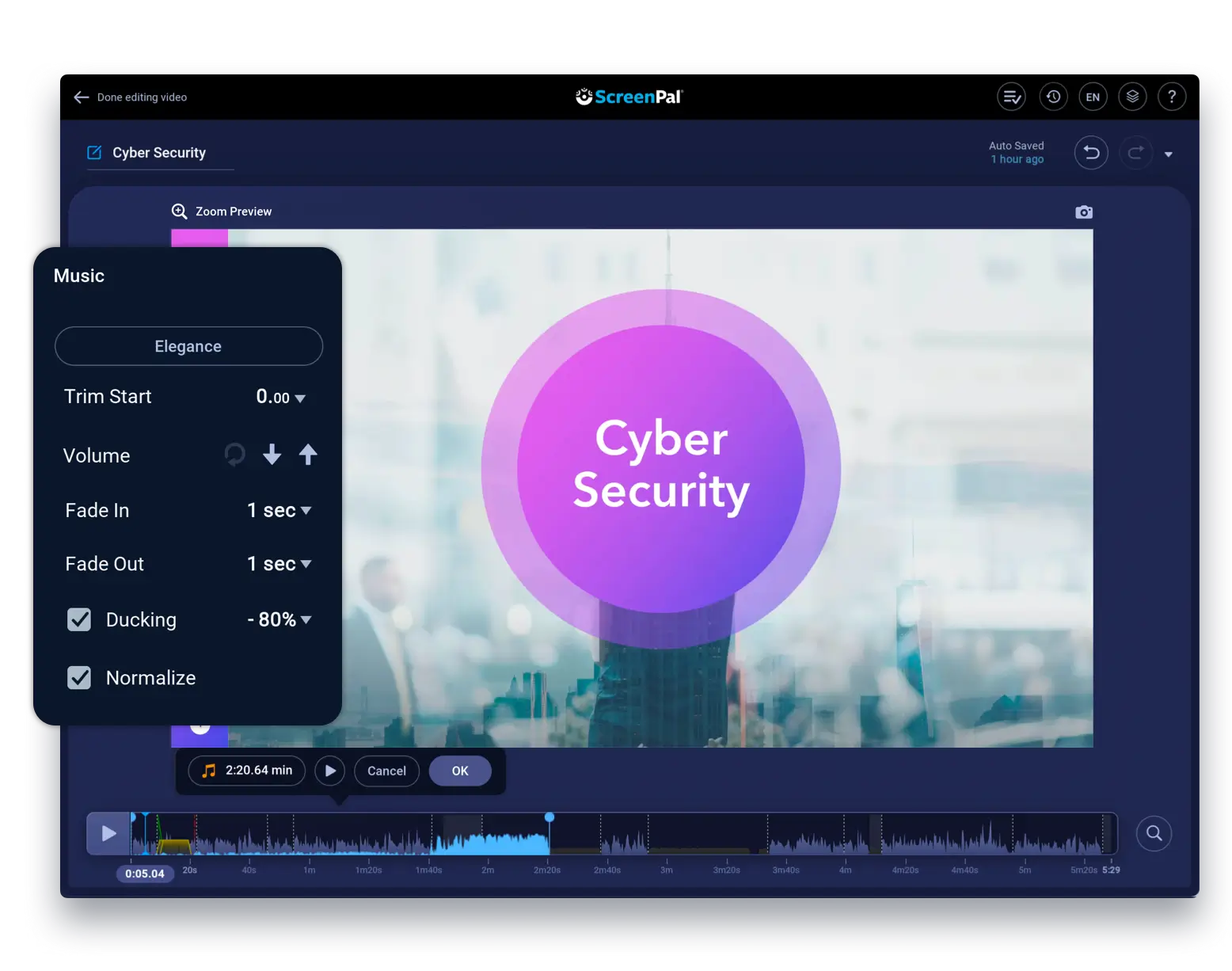 Desktop Platform
Use keyboard navigation to capture, edit, and manage images and videos. ScreenPal also works with screen readers to provide audio prompts. Set up keyboard shortcuts for easy access to the ScreenPal tools.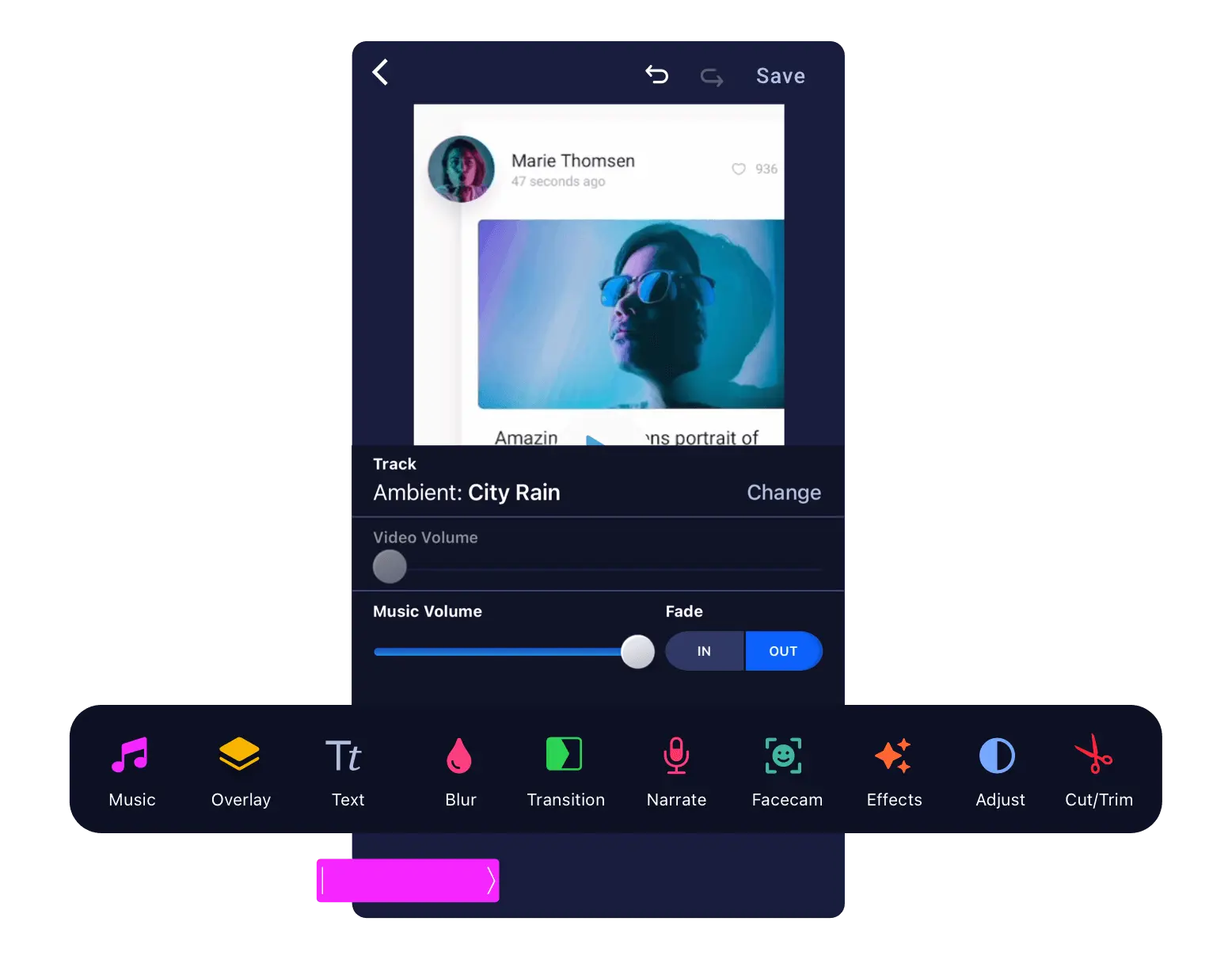 Mobile Apps
From larger tap targets to simplified gestures, our Android and iOS (iPhone and iPad) apps are designed with mobile accessibility in mind.
Voluntary

Product Accessibility Template (VPAT)
Our commitment to accessibility is demonstrated by Voluntary Product Accessibility Template (VPAT) report and conformance to WCAG 2.1 Level A/AA (ISO/IEC 40500) and US Section 508 compliance. We conduct regularly testing internally and via third party to make sure our latest products are accessible. Our processes include design and coding best practices, identifying accessibility issues and addressing those issues.  This is a continual process followed over the product development lifecycle.
We want to 
hear from you
if you encounter any barriers using our app, or if you have any ideas on how we can improve our accessibility. We value your feedback and strive to make ongoing improvements to the user experience for all.