Understand your audience with advanced video analytics
Track your
 audience behaviors
Understand how your audience is interacting and learning content. 
Analyze how much of your video is getting played. See total views versus unique views. A comprehensive view of watches, rewatches, and skipped content.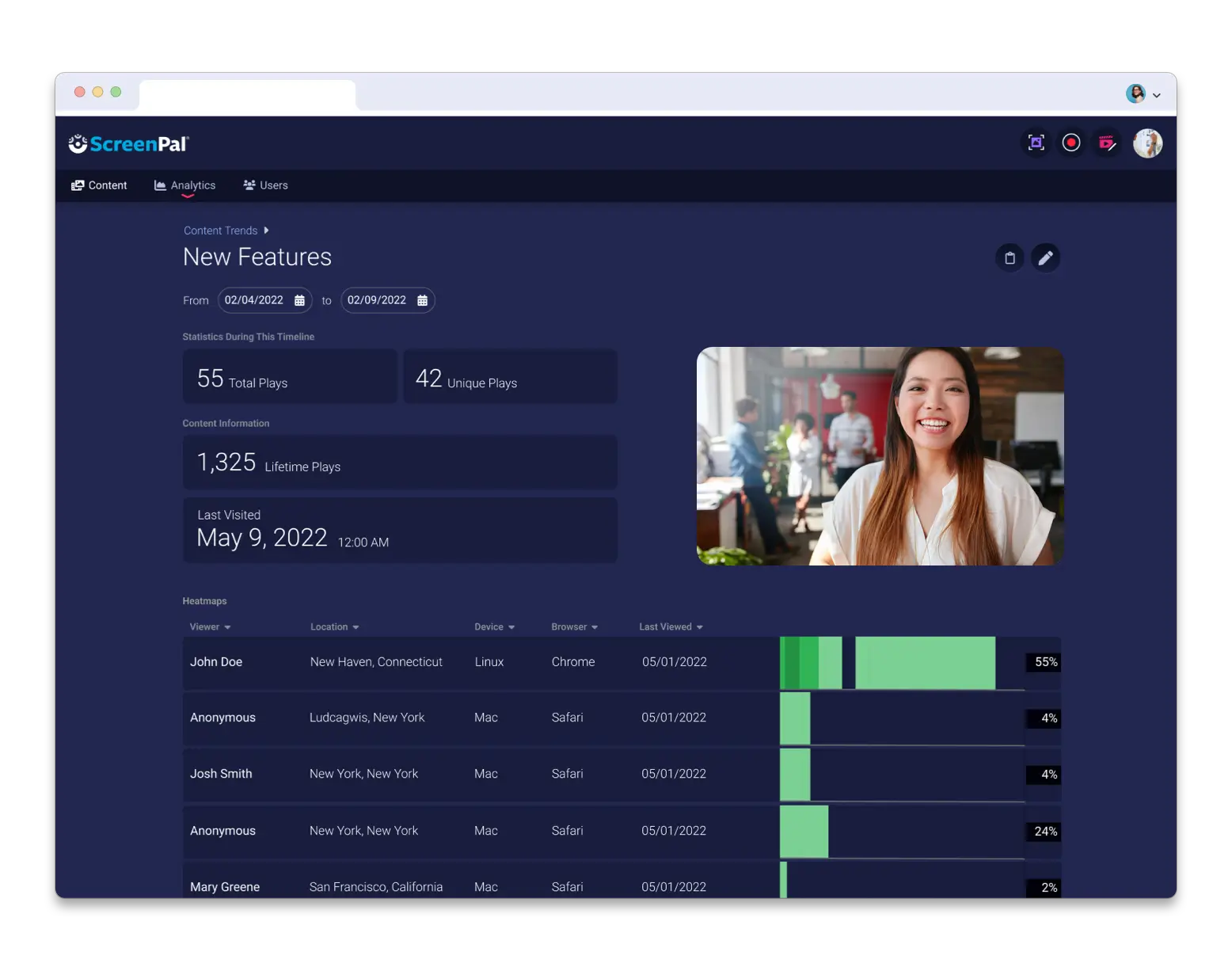 Inform your decision with better data
Get to know your users and how they are accessing your content. Dive into the details, including their location, browser and device information. Understand where your audience is dropping off and iterate to make the most engaging content.
 Advanced analytics with video performance and audience insights.