Accelerate business by engaging through video
ScreenPal offers teams high-value solutions for faster, clearer communication. Record, edit and share video. It's that easy!






91%
think it is easier to build good working relationships when you can see and hear people
64%
Answered: "In a 60-minute work meeting, less than 30 minutes is relevant to my job."
87%
think that seeing and hearing people is less likely to result in misunderstandings.
Findings based on a 2022 survey of 1,064 ScreenPal users.
Available on Windows, Mac and iOS, Android, and Chromebook
Video creation and management to get the job done
Sales & sales enablement
Capture your screen and webcam for personalized client presentations and sales training. Then, enhance your videos with the editor. Close more deals with video.
Account management
Communicate more clearly with video. Onboard new clients, send updates to the team and deliver meeting recaps with a personalized touch. Keep the team happy and engaged.
Marketing
Easily create your own videos–no creative brief or big budget required. Use video to make emails, promos, social posts and blog articles more engaging. Quickly create brand-ready video!
Customer support
Create and publish tutorial videos for customers to self-serve common issues. Review user screen recordings and understand bugs more effectively. Help customers, increase happiness!
Product & UX
Streamline the development process by creating product walkthroughs and demo videos. Understand how users interact with your product and create something that people love.
Development
Review videos to understand bugs. Create videos to document code, communicate across the team and streamline the QA process. Capture, review, and deploy code faster.
Consulting
Relationships matter! Connect with your clients through video presentations and project updates for a personalized touch. Extend your reach with the 1:1 engagement of video.
HR/corporate training
Create and publish training videos for a consistent employee experience. From onboarding to compliance and training, microlearning with video helps you close skill and knowledge gaps.
Corporate/Executive
Personalize communication and collaborate with your team, partners and customers using our video maker. Capture your thoughts, feedback & updates. Share with the right people at the right time.
Test understanding
Turn any video into an interactive training session with quizzing. Easily add multiple-choice, true/false, and short answer questions. Gather feedback using polls and ratings. See a summary of respondents' answers or navigate to individual results. Engage your team, measure understanding, and gather insights.
Easy & Powerful
Integrations
Supercharge communication – add videos and images to the apps you love.
Easily fits in your workflow
Helping businesses communicate more effectively
I can show and tell with a video
I have clients from all over the country and ScreenPal gives me the ability to 'visit' them without ever having to move from my business in the countryside.

Asynchronous communication
We are a semi-remote team spread over 15 countries, so preparing a video with an issue, idea or question, saves us from having calls that are convenient for some but really bad for others.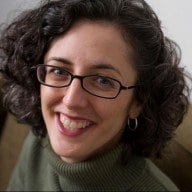 Choose a plan that is right for your team.