Easily record your screen with the best free screen recorder for Windows, Mac, iPhone, iPad, Android, and Chromebook. 
Capture any area of your screen, add audio from your microphone, and add and resize video from your webcam. No account required.






Highly rated by our community
Overall rating: 4.6 out of 5 based on 4,516 reviews.
Intuitive, powerful, & free screen recording
Easily record video and audio
Capture any part of your screen, webcam, or both to record as many videos as you want for free. Add music, audio narration, captions, and more. Trim the start and end of your recording. Save to your computer (as MP4, AVI or FLV file), or upload directly to YouTube or ScreenPal.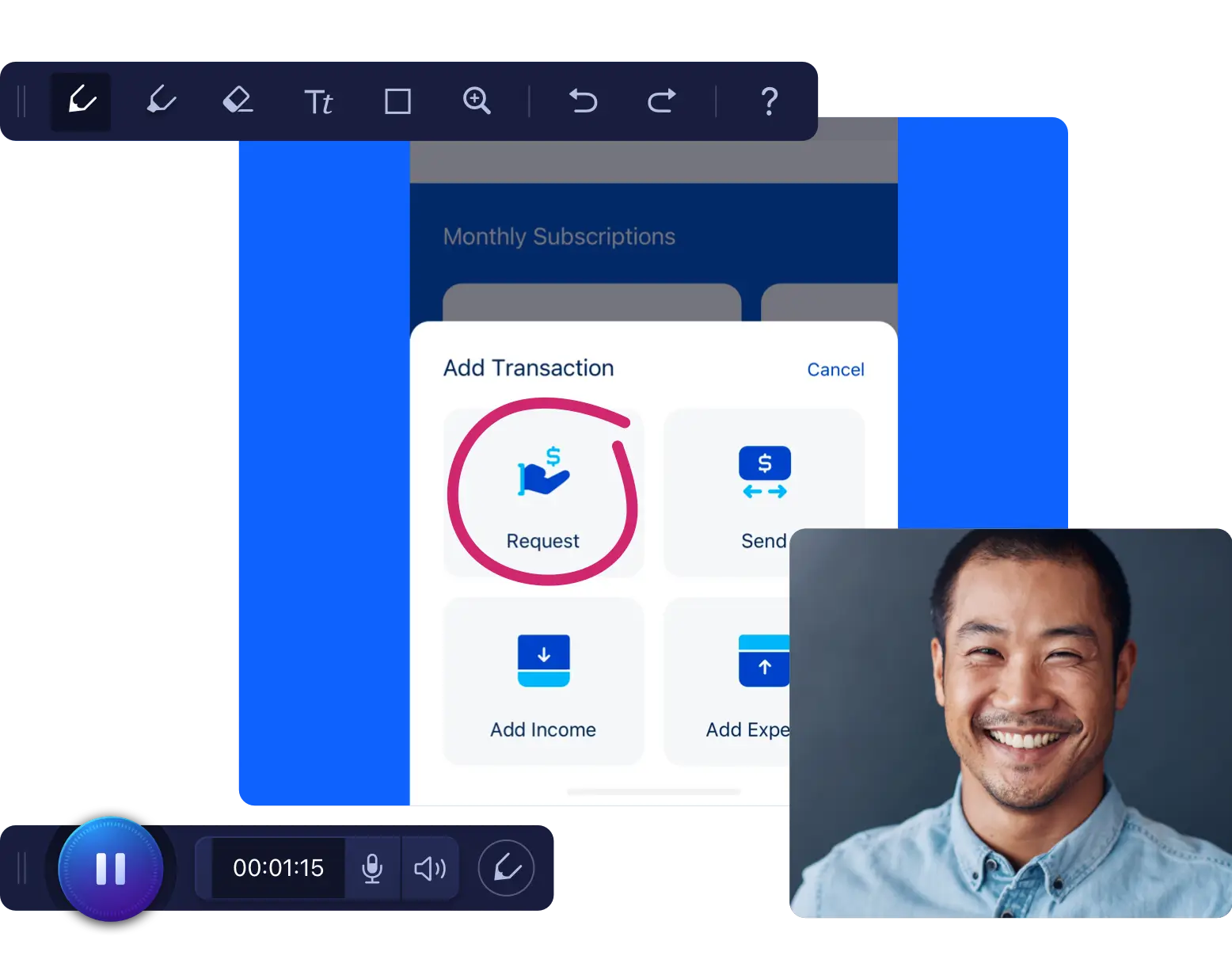 Choose from 3 ways to record your video for free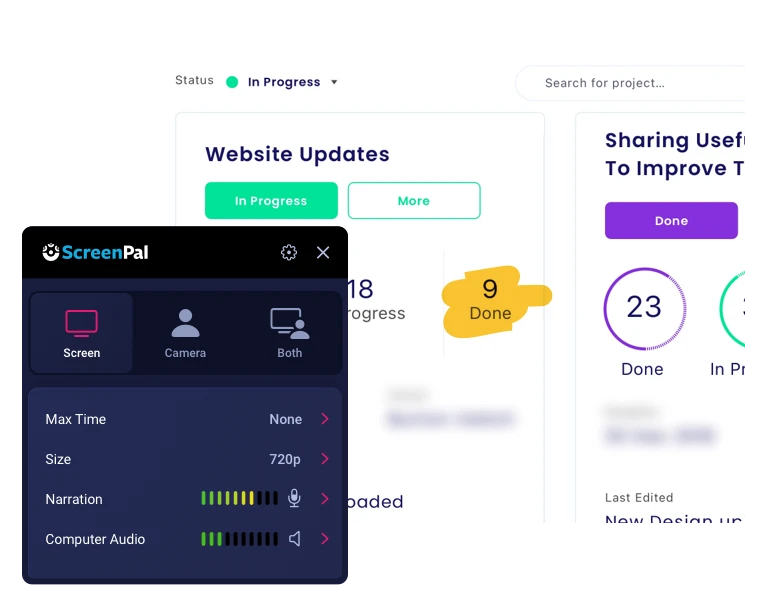 Record screen
Select part of your screen or your full screen, allowing you to capture your browser, computer programs, desktop activity, and audio.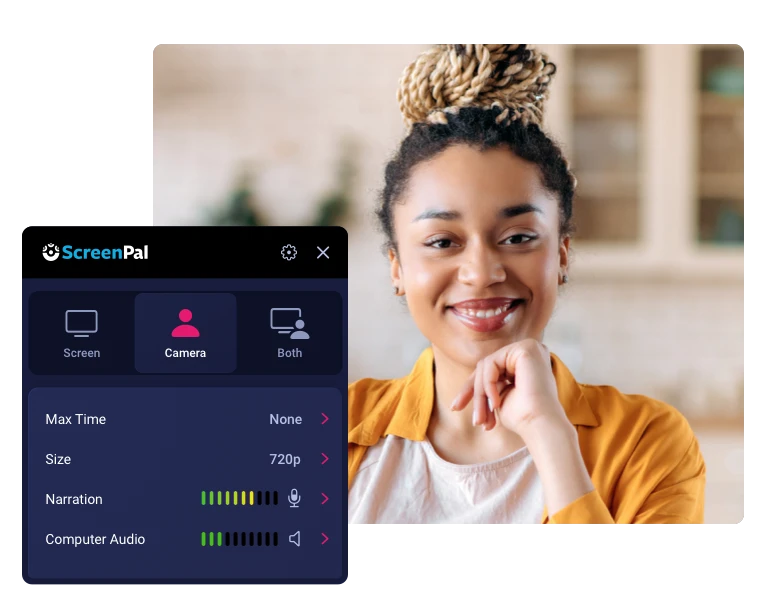 Record webcam
Capture your webcam and audio to record yourself speaking. Add a virtual background to enhance your message or build your brand.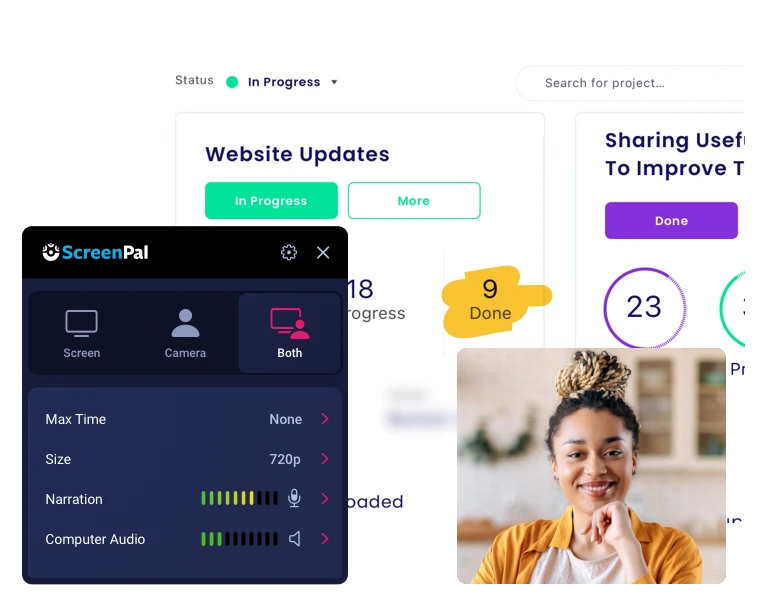 Record both
Record your screen and webcam for picture-in-picture video. Move your webcam or make the background transparent to focus on the screen.
Customize your video with free screen recorder tools
Our free screen recorder gives you everything you need to start creating your own screen or webcam videos. Free screen recorder features include:
Record anywhere
 with virtual backgrounds
Record with confidence with webcam virtual backgrounds. Build your brand, amplify your message, or just have fun with our easy and free background removal tool. Blur, remove, or replace your background with a new image.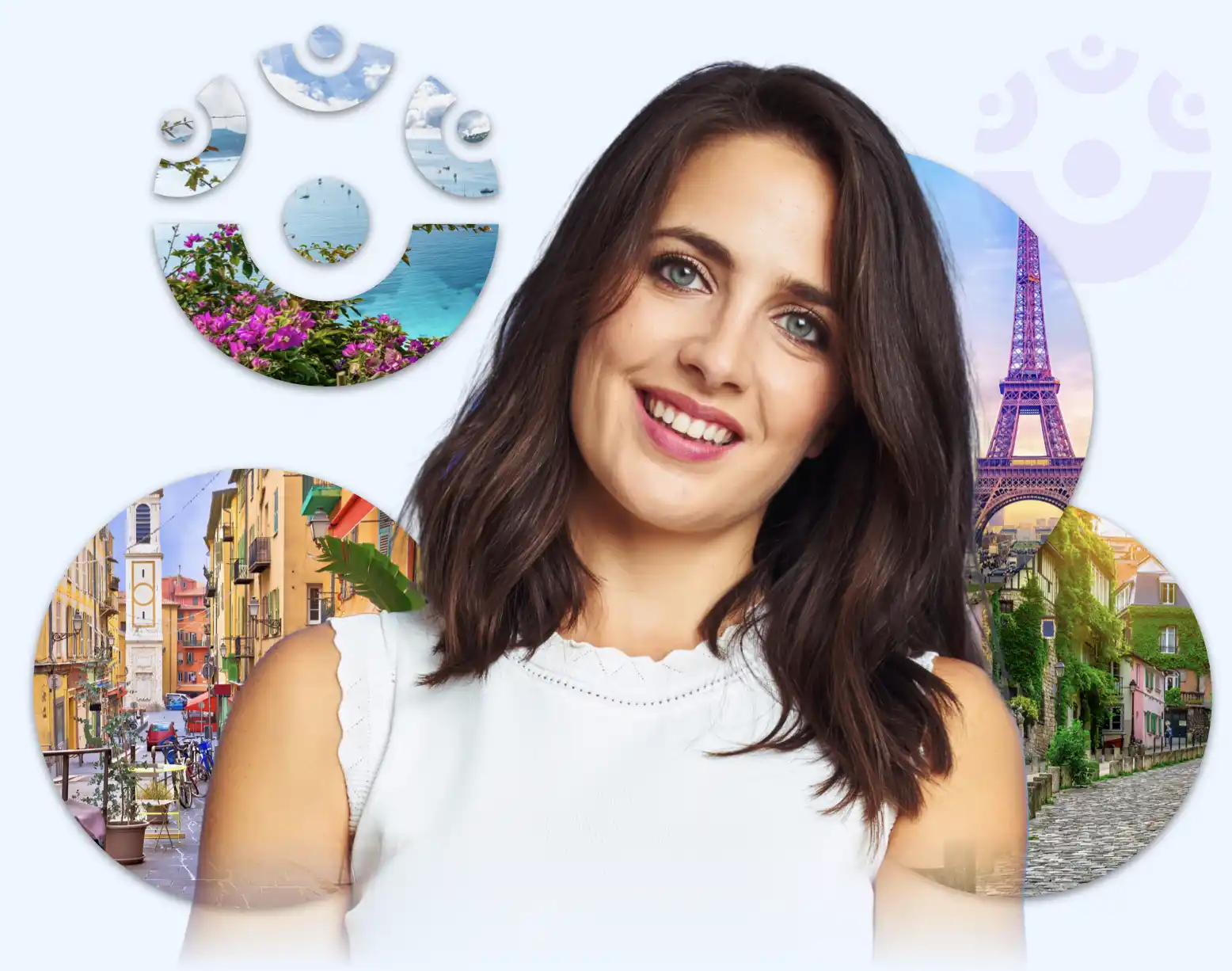 Enrich
your recording with free drawing tools
Engage and educate any audience with our free drawing tools! Easily draw, highlight, add rich text and shapes, or doodle to capture attention. Create tutorials, engaging lectures, demos, personalized feedback, and more.
Launch
Launch the screen recorder and record your screen, webcam, or both. 
Customize
Edit your recording with built-in screen recorder tools or send it to the video editor.
Save or share
Save to your computer or upload
to YouTube or ScreenPal.


See what customers say about our screen recorder:
Millions use ScreenPal to create recordings:
Create employee training videos, tutorials, demo videos with the screen recorder and voice recorder. Add annotations and highlight your screen for emphasis and engagement.
Record YouTube videos to grow your channel. Make how-to videos and tutorials with the webcam and screen recorder. Plus record your microphone, system audio or both.
Make instructional videos for K12 and higher education. Teachers can make and annotate screencasts and add captions for accessibility. No account required.
Turn any slide deck or online meeting into a video. Easily screen record Powerpoint presentations and Google Slides presentations for video lessons and webinars.
Record virtual events, live webinars, video meetings and calls, and other streaming video for business, education, or home use. Record both microphone and system audio.
Record gameplay on PC or Mac with the screen and audio recorder. Capture and layer webcam for picture-in-picture, record computer audio, and upload directly to YouTube.
Upgrade for all you need in a screen recorder and more
Our full video creation suite offers advanced screen recording, seamless video editing, unlimited hosting & robust content management.
Enhance your recordings

with our full editor

Accomplish more with your screen recording when you seamlessly connect with our full video editor. Create engaging, professional-quality videos with text, animations, overlays, and transitions. Remove silences, cut and crop, and blur information. Add stock video, images, music and sound effects.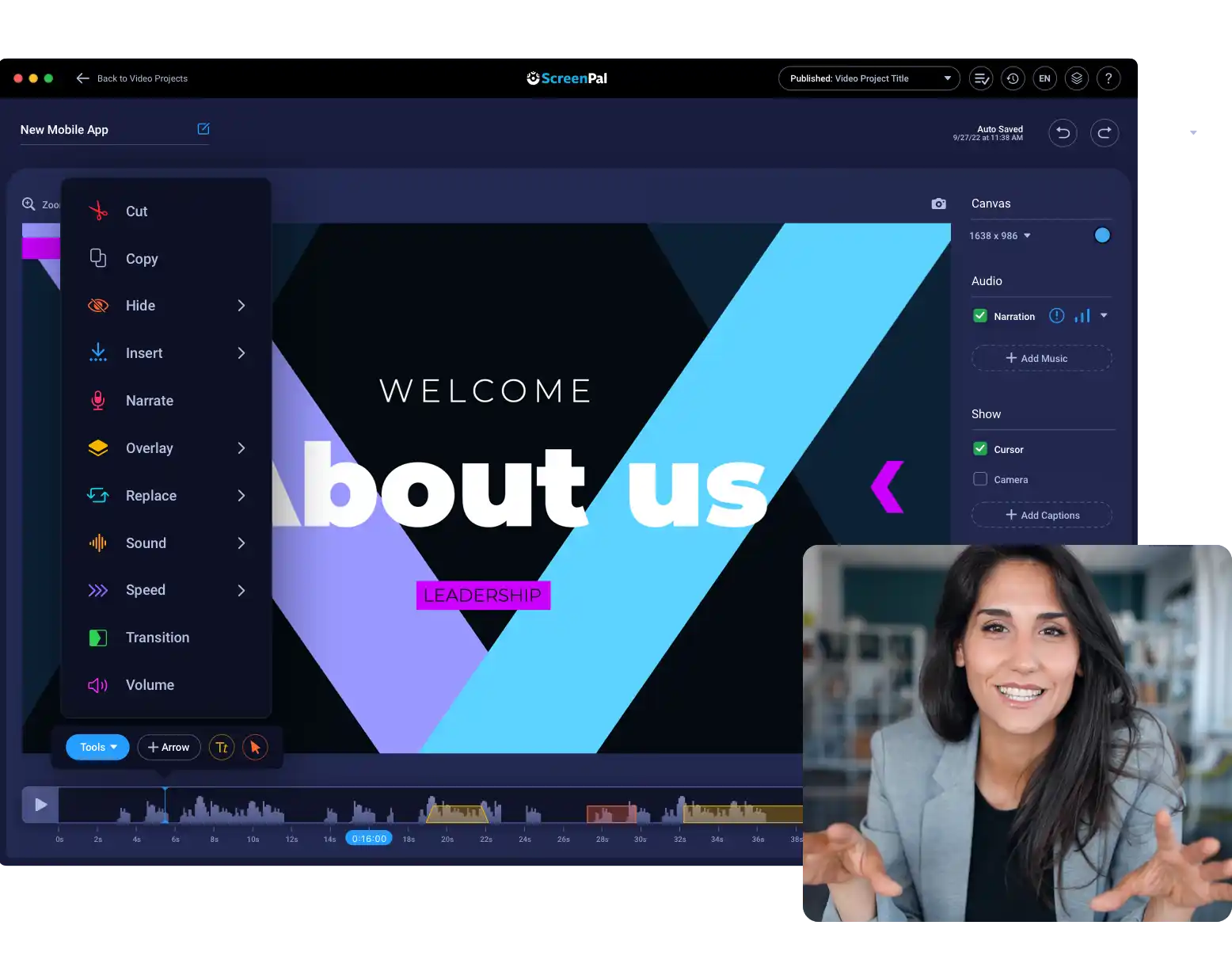 Create on the go with our screen recorder app
Record and edit videos on mobile
Our free mobile screen recorder app allows you to quickly capture your screen and camera to create high-quality videos. After recording, add a Facecam, crop, trim, add overlays, or adjust the speed of your video.