Connect with employees through video
Create and publish videos for a consistent employee experience.  
Available on Windows, Mac and iOS, Android, and Chromebook
Efficient, consistent communication with a personal touch
From employee onboarding to compliance and training, video helps you connect and share your message.
Microlearning
for formal and informal training
Videos make it easier to explain corporate benefits, answer frequently asked questions and engage your audience. Record your screen and webcam for faster, clearer and more efficient communication. Eliminate the long emails and lengthy manuals – send a quick clip for your audience to reference when they need it.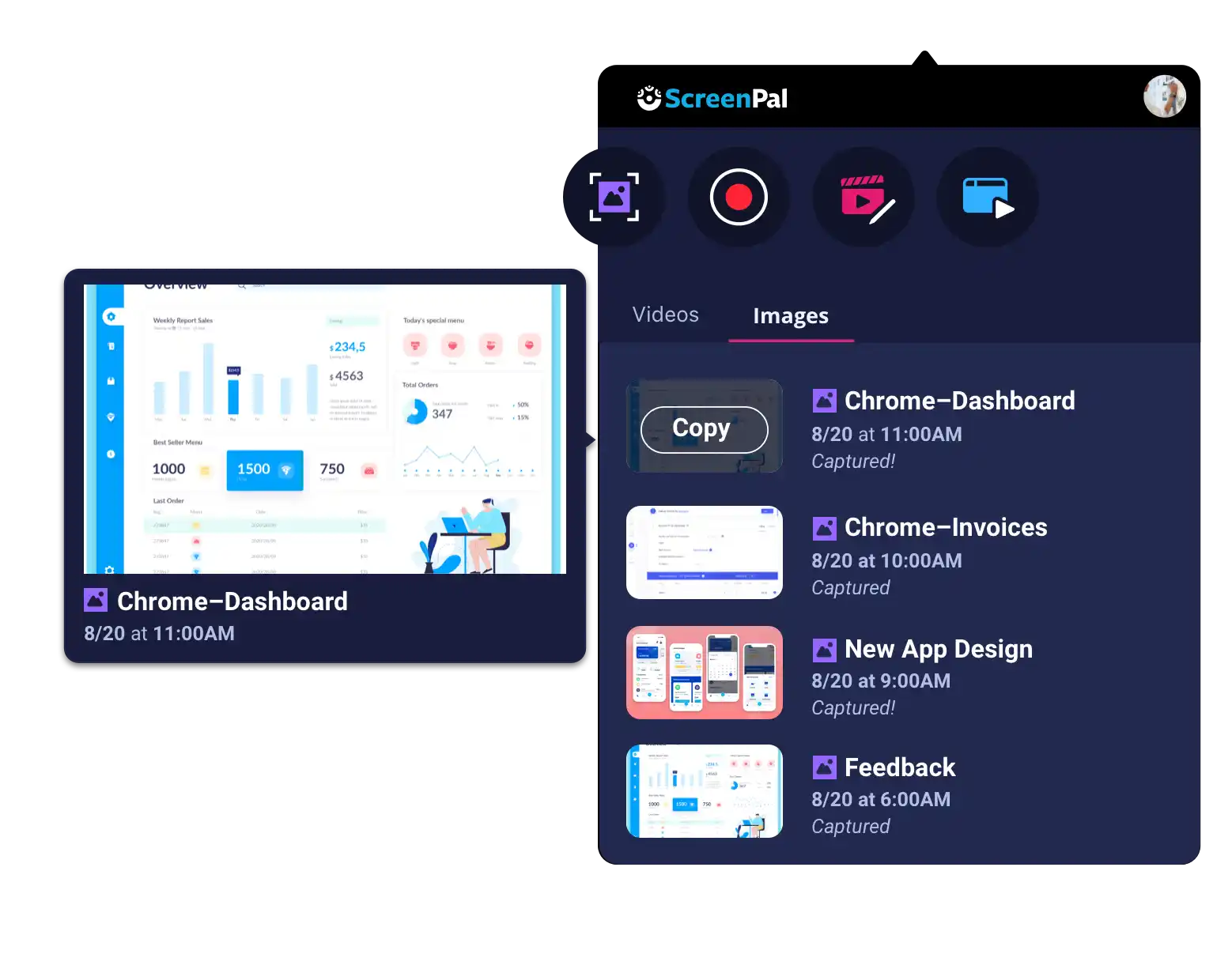 Employee
testimonials 2.0
Creating professional-looking corporate videos is easy. Interview employees to create video testimonials. Perfect your videos with the intuitive video editor. Share as part of your corporate communications effort, or as a recruitment strategy.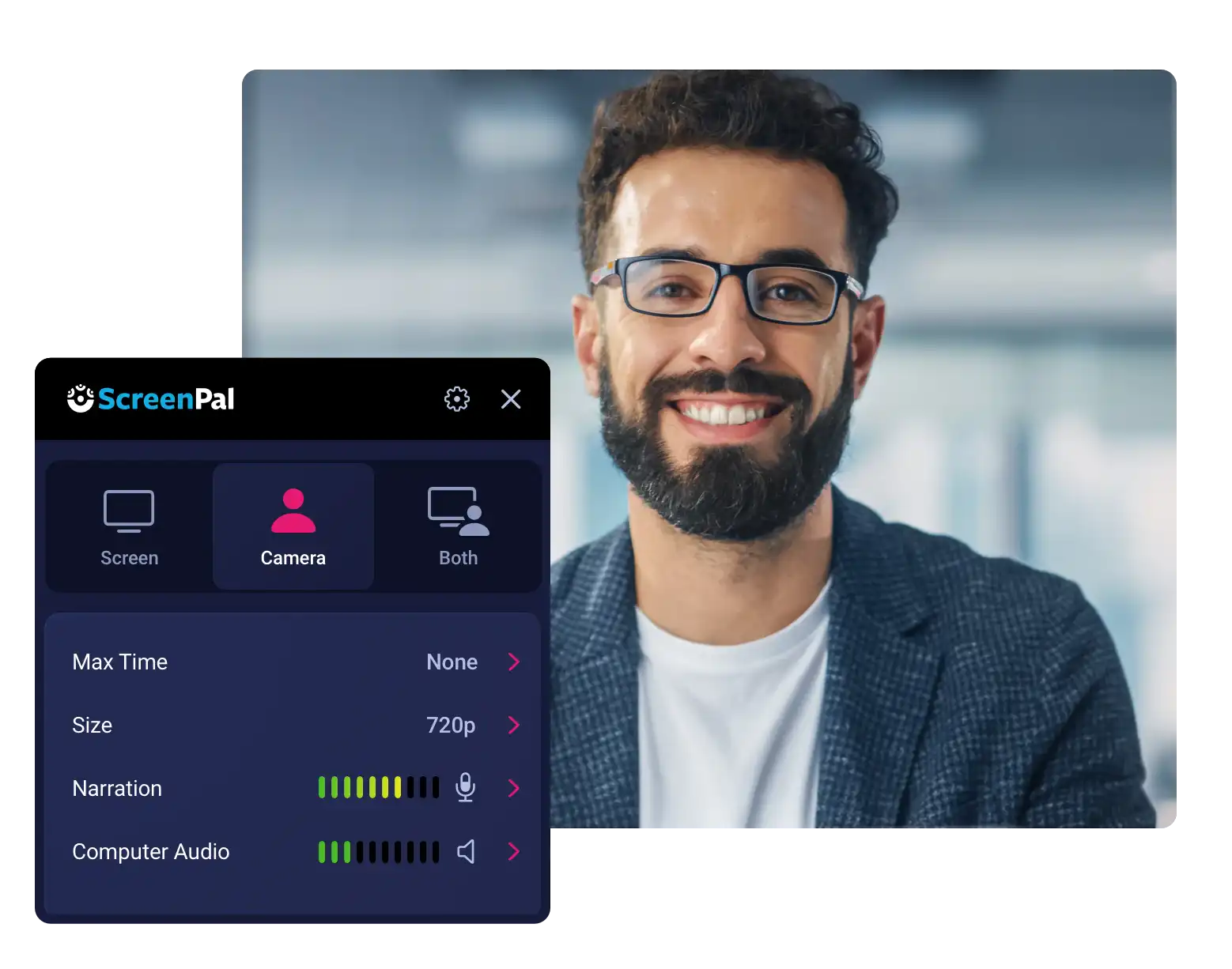 Connect
with your audience
Build deeper relationships with your team through video. Let them hear your voice and see your face! Go ahead, have a conversation and collaborate with video.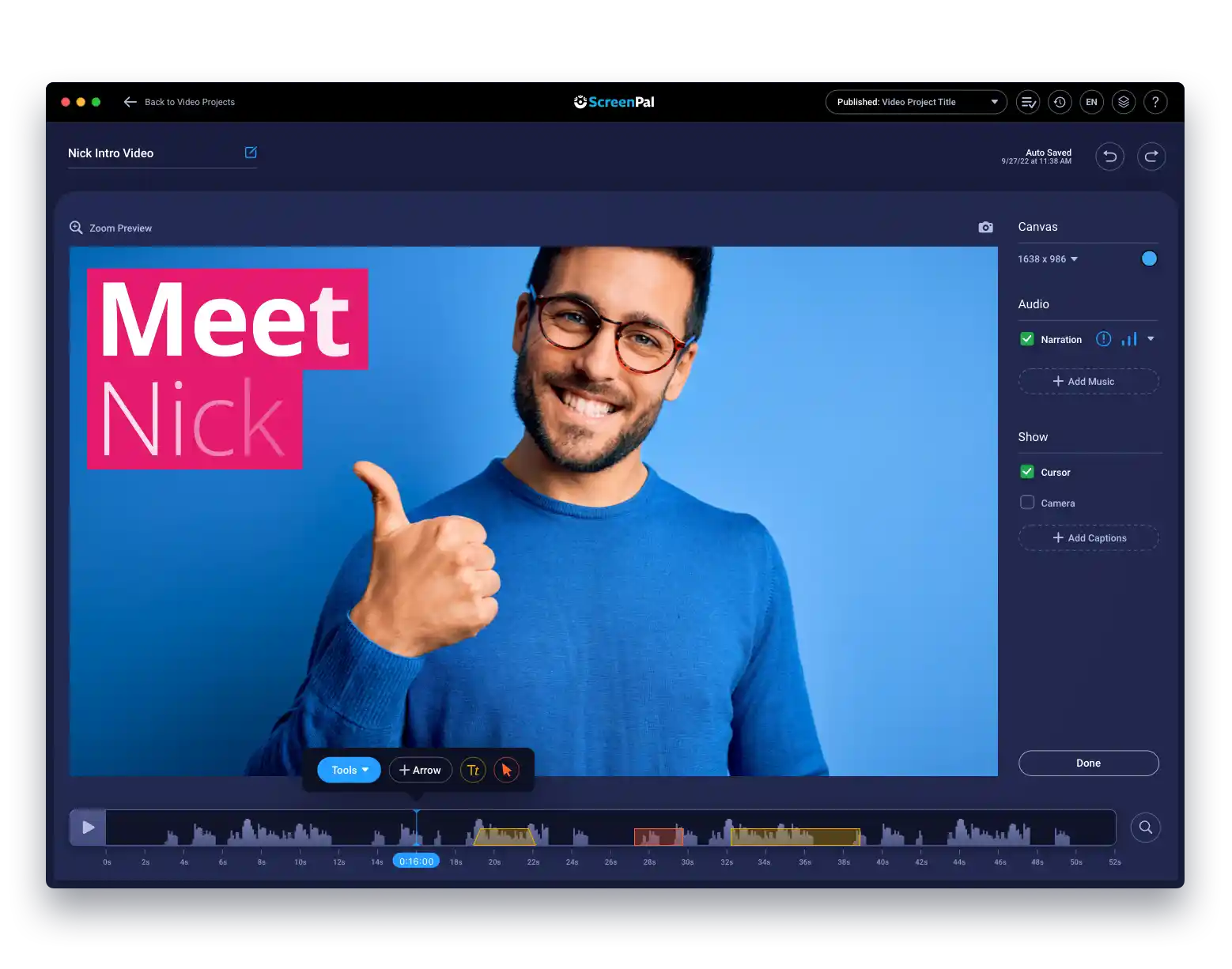 Personalize
the experience
Enhance and polish your videos with animation, effects and music to drive engagement. Easily share videos or video channels through your intranet. Our rapid authoring tools allow you to create, share and update videos.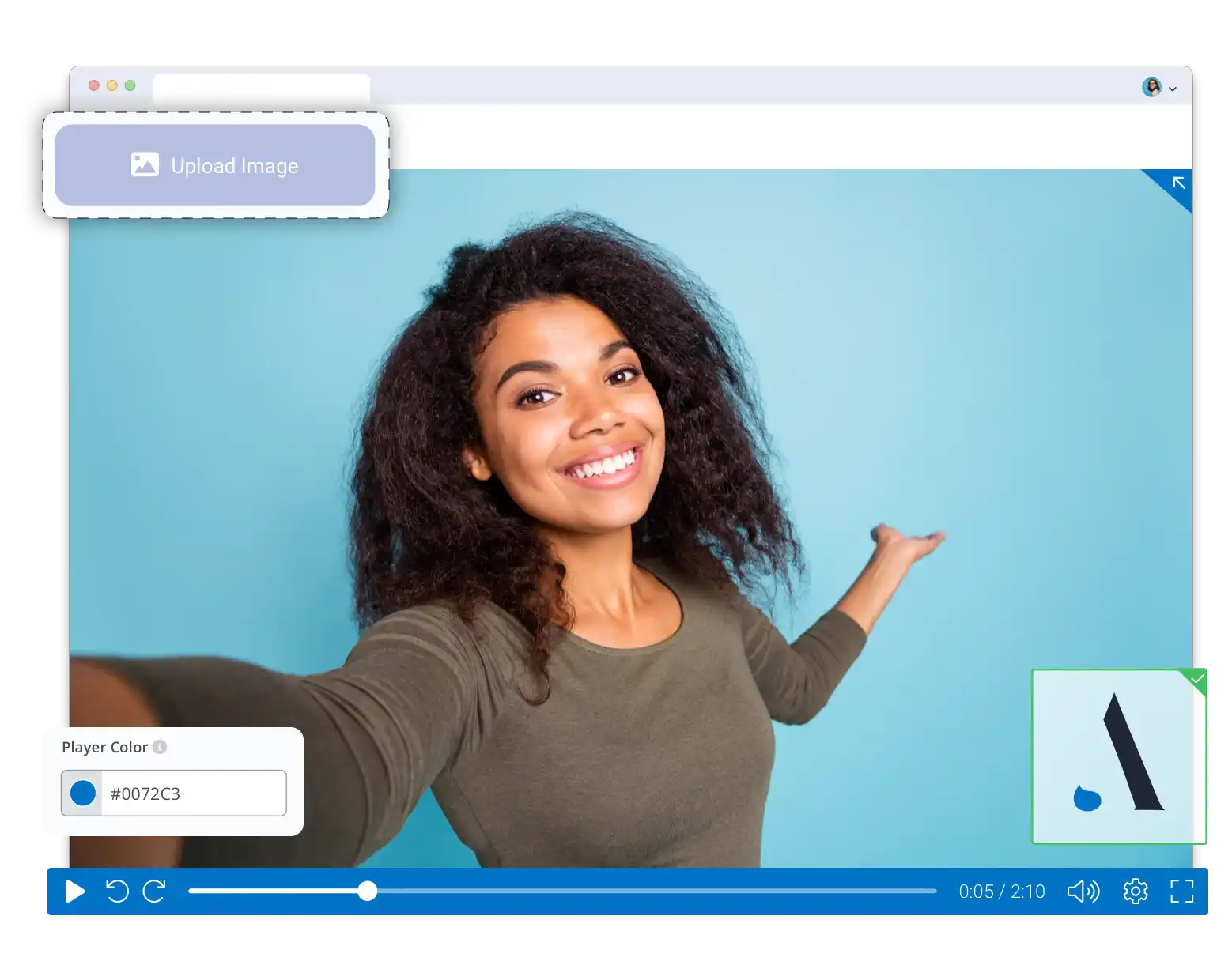 Trusted by soloprenuers and corporations all over the world.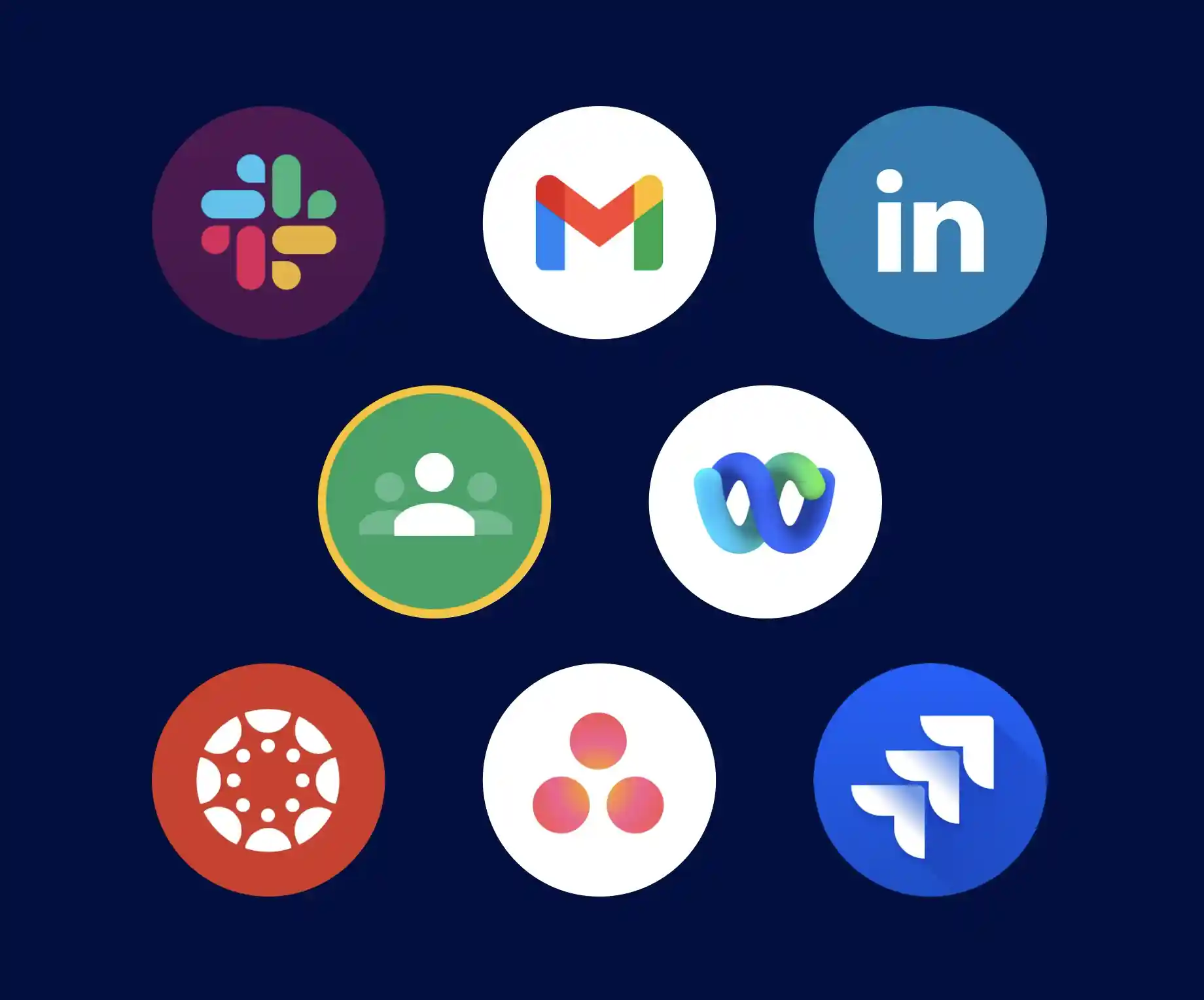 Easy & Powerful
Integrations
Supercharge communication – add videos and images to the apps you love.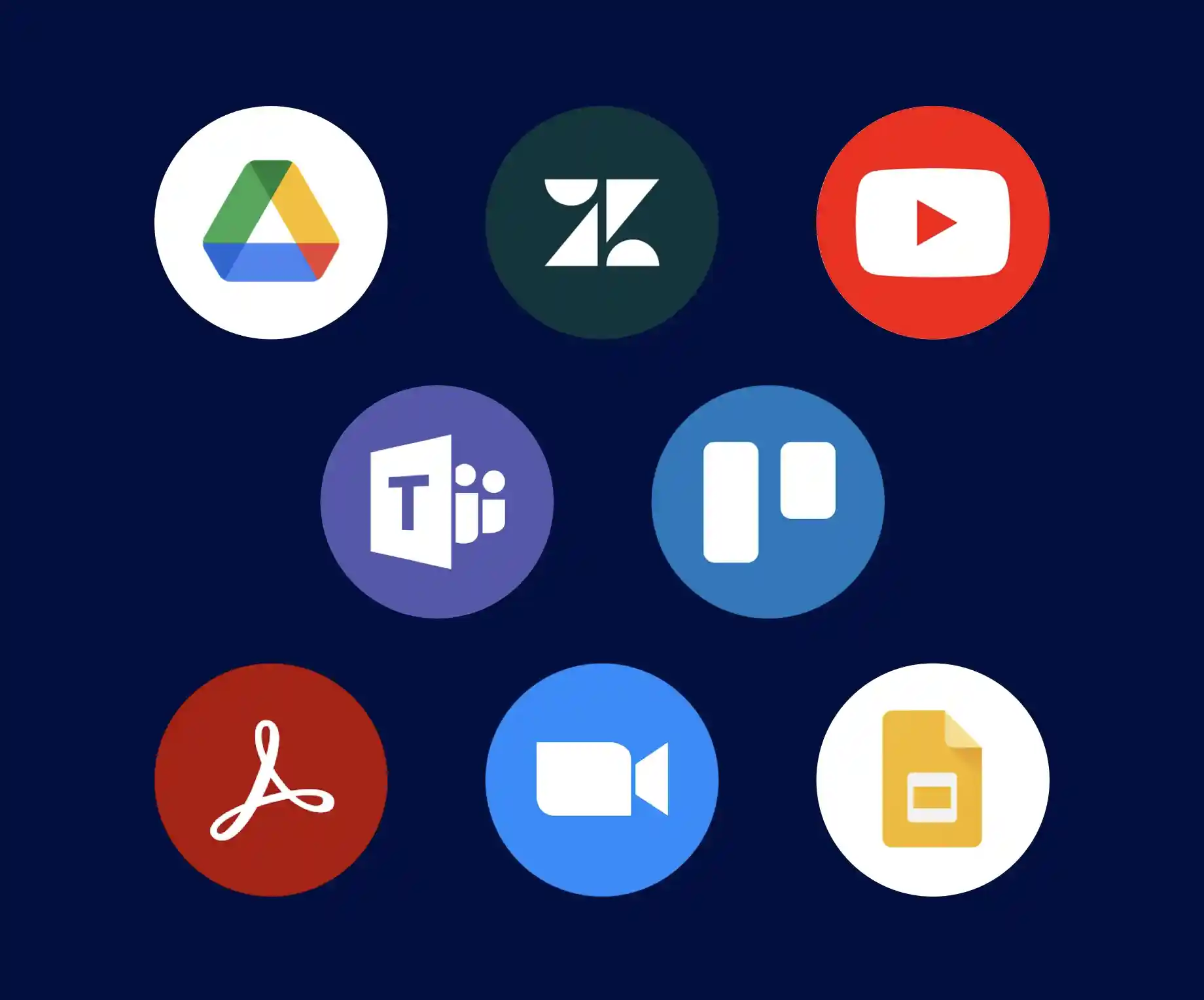 Easily fits in your workflow
Helping businesses communicate more effectively
Implementing video in the workflow
Students send in a piece of work…and the mentor will review it and give them feedback. We have implemented the ScreenPal API, so they will click the "Record" button in our platform.

Asynchronous communication
We are a semi-remote team spread over 15 countries, so preparing a video with an issue, idea or question, saves us from having calls that are convenient for some but really bad for others.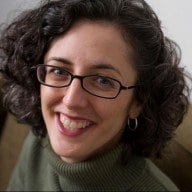 Choose a plan that is right for your team.