Customize screenshot images with our easy-to-use, free image editor. Quickly clarify your message visually and share with others.
Available for free on Mac and Windows
Capture & edit images
Choose part or all of your screen to capture with our screenshot tool then customize with our image editor. Easily copy the image to your clipboard, save to your device or share with a link.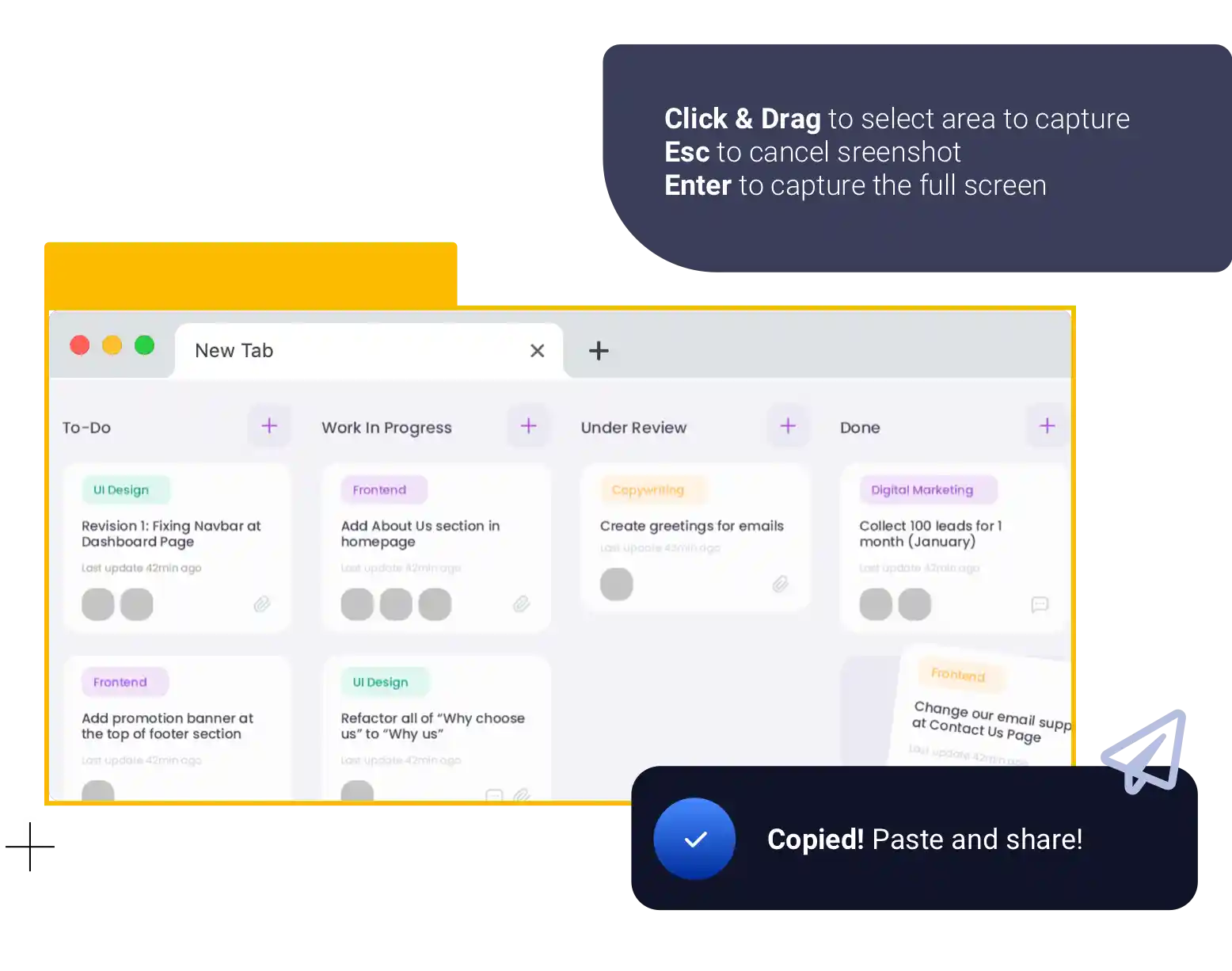 Image editing made easy
Get started quickly using our simple, intuitive interface with no previous image editing software experience needed. Choose from a wide range of straightforward and easy-to-learn features, including crop, resize, add text & shapes, blur, and more.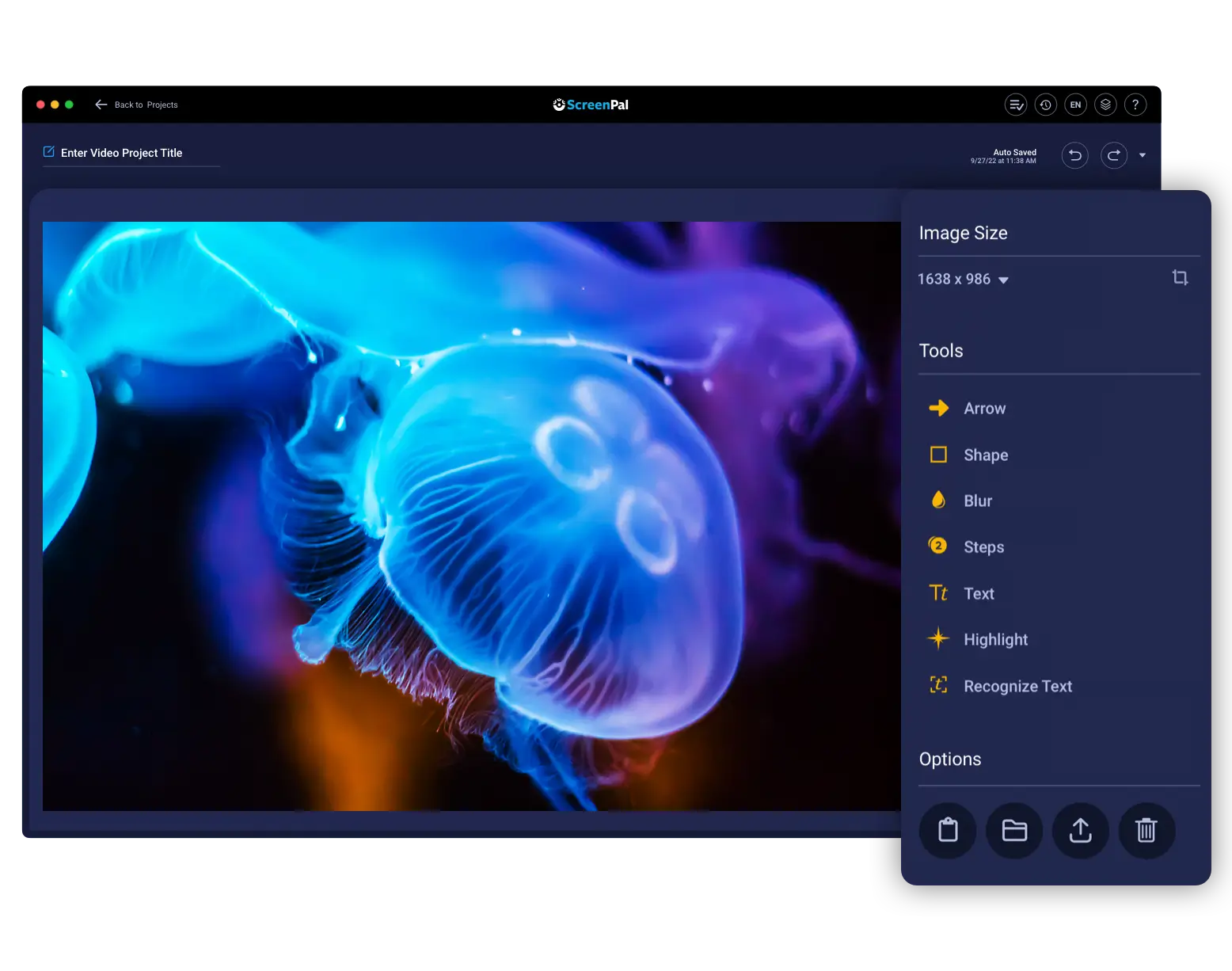 How to use the image editor

Launch
Open our screenshot tool and capture the image you would like to edit.

Edit
Click the "open image editor" and customize with text, shapes, highlight, blur, and more.

Save
Save the edited image and share it with others to help explain your message.
Customize to create the perfect image

Adjust size
Adjust images to the perfect size. Crop unnecessary information & resize the dimensions.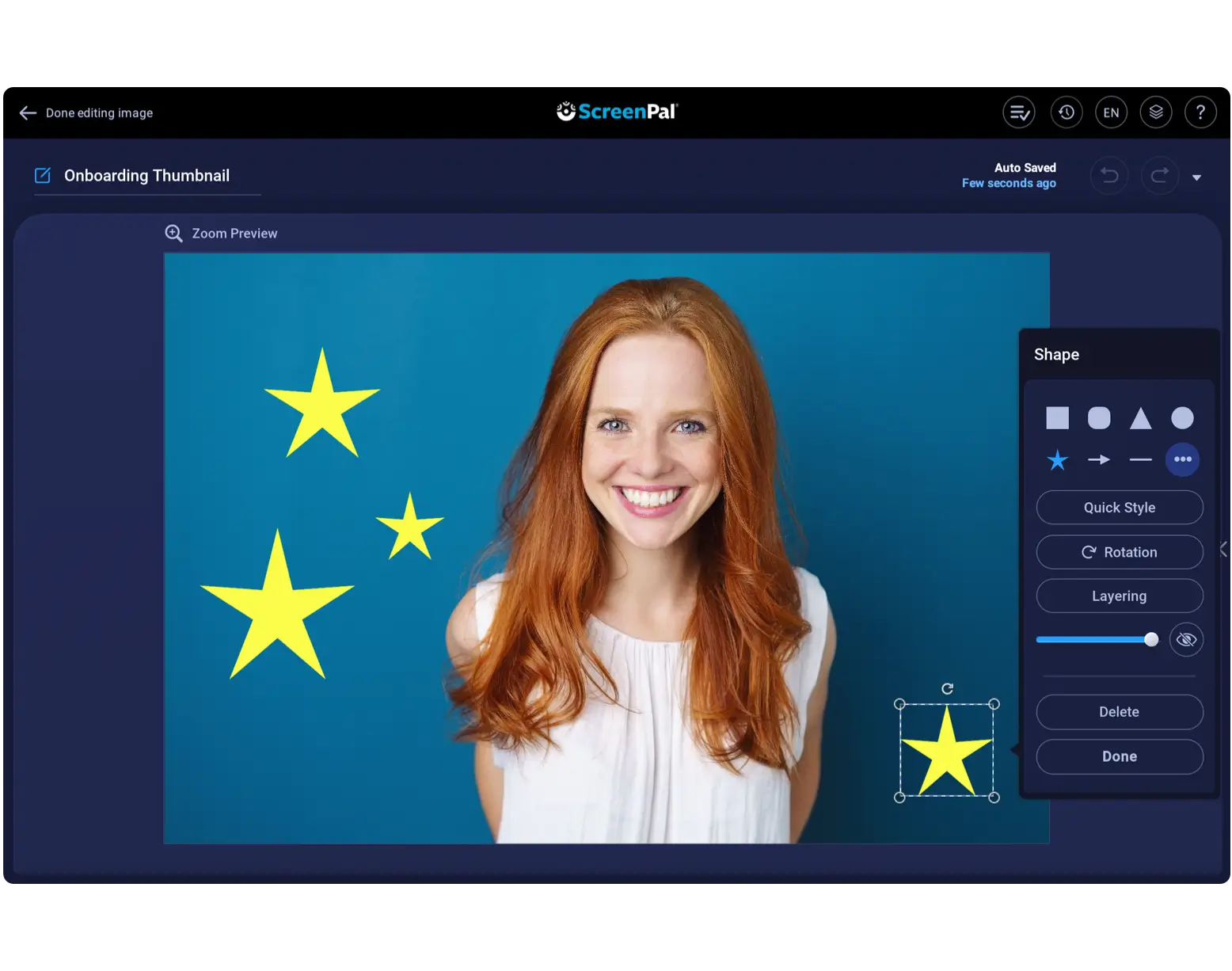 Add shapes
Emphasize important information with arrows, symbols, lines, circles, squares, and other shapes.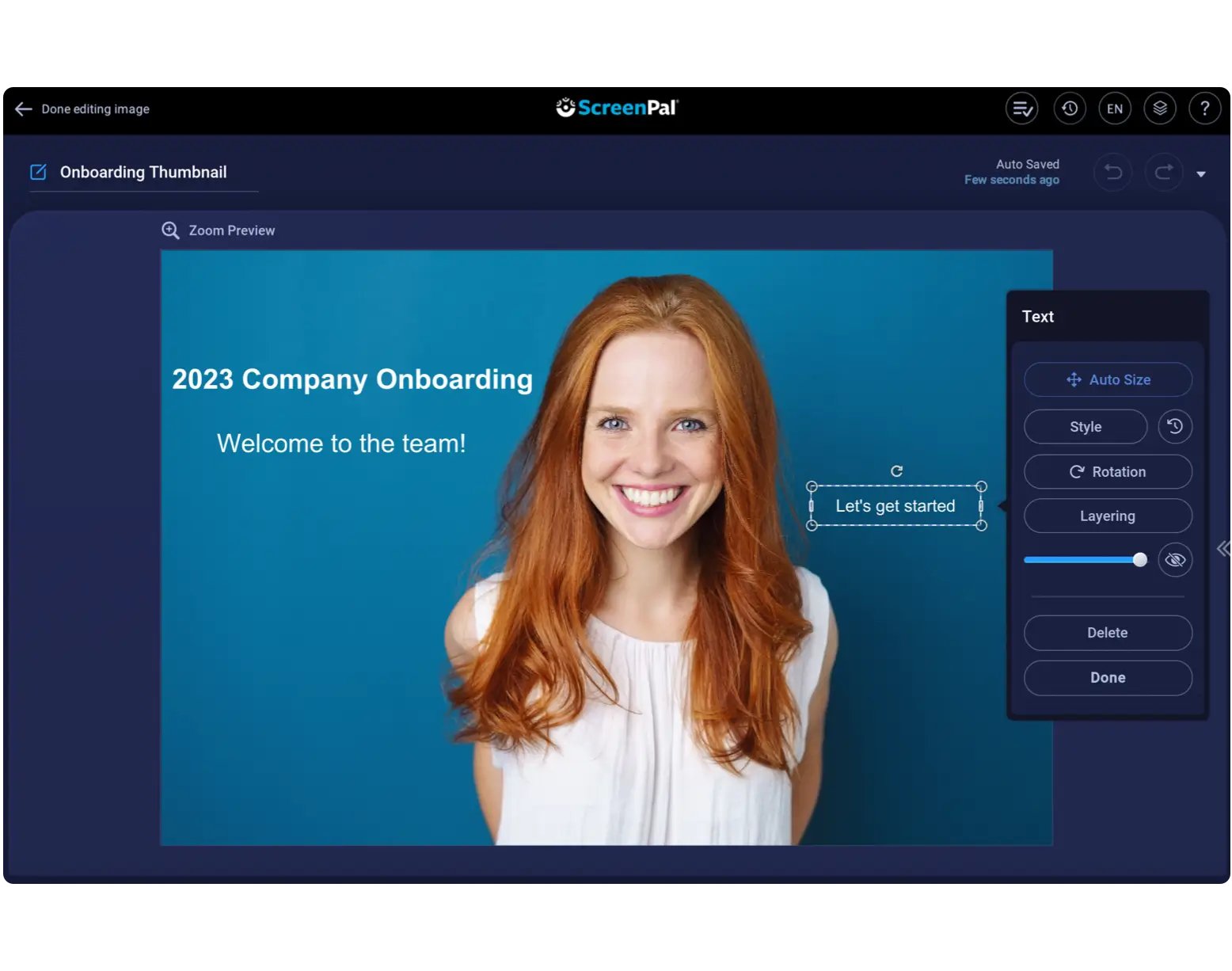 Annotate
Explain your message clearly with annotations. Add text, highlighting, numbered steps, and more.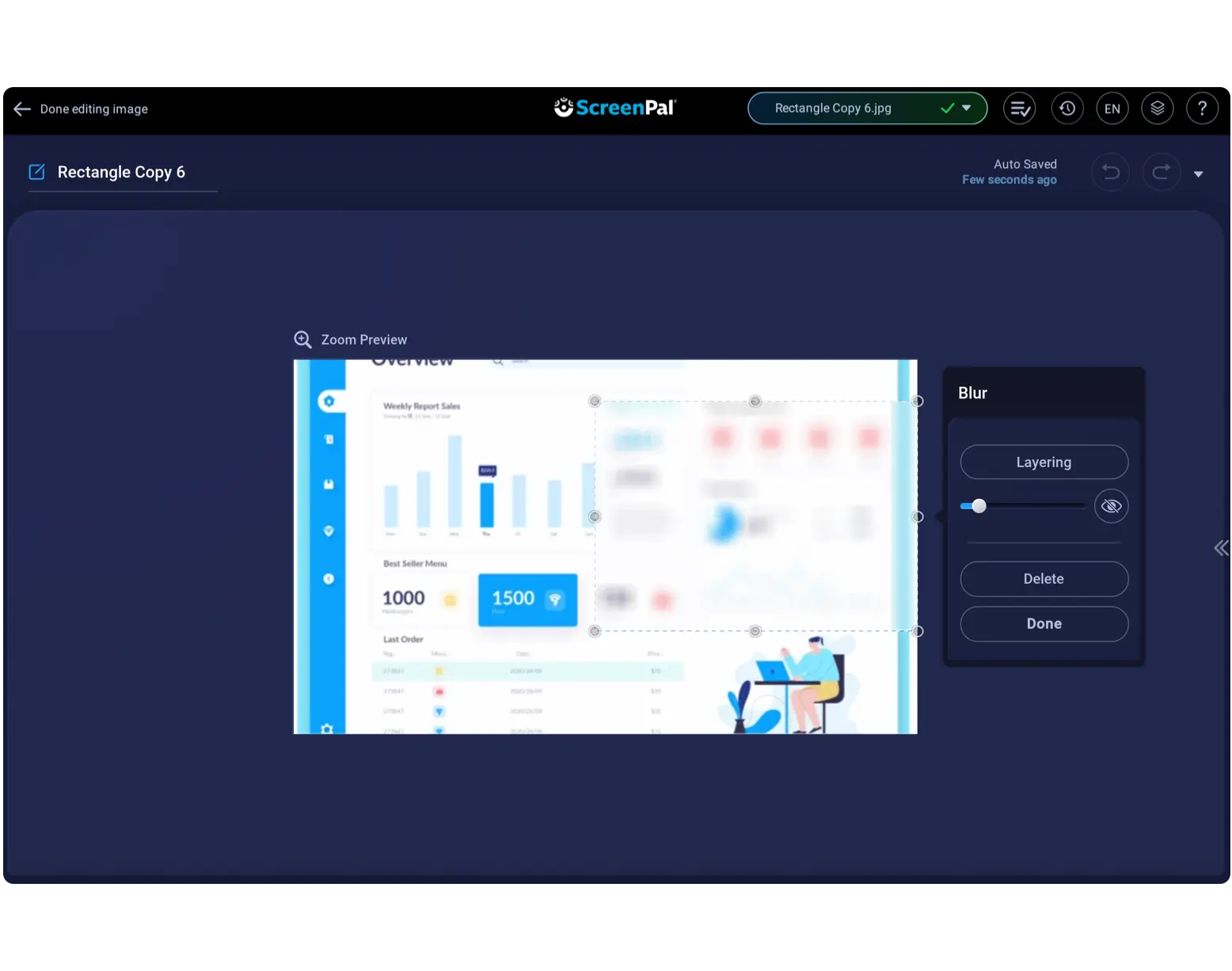 Blur
Use the blur tool to hide sensitive information or add focus to other areas of the image.
Start editing screenshot images for free
Edit screenshots using our free image editor. Sign up for free to capture your screen with our screenshot tool then click the image editor button.
Upgrade for our full list of image editor features
Sign up for a paid account to use all our image editor features, including the ability to recognize text and import images files to edit.
Recognize & edit existing image text
Edit and replace image text with the Recognize Text feature, available to all paid accounts. Recognize Text uses OCR (Optical Character Recognition) technology to convert text in an image to an editable field. Simply click and drag over an image area then edit text as needed.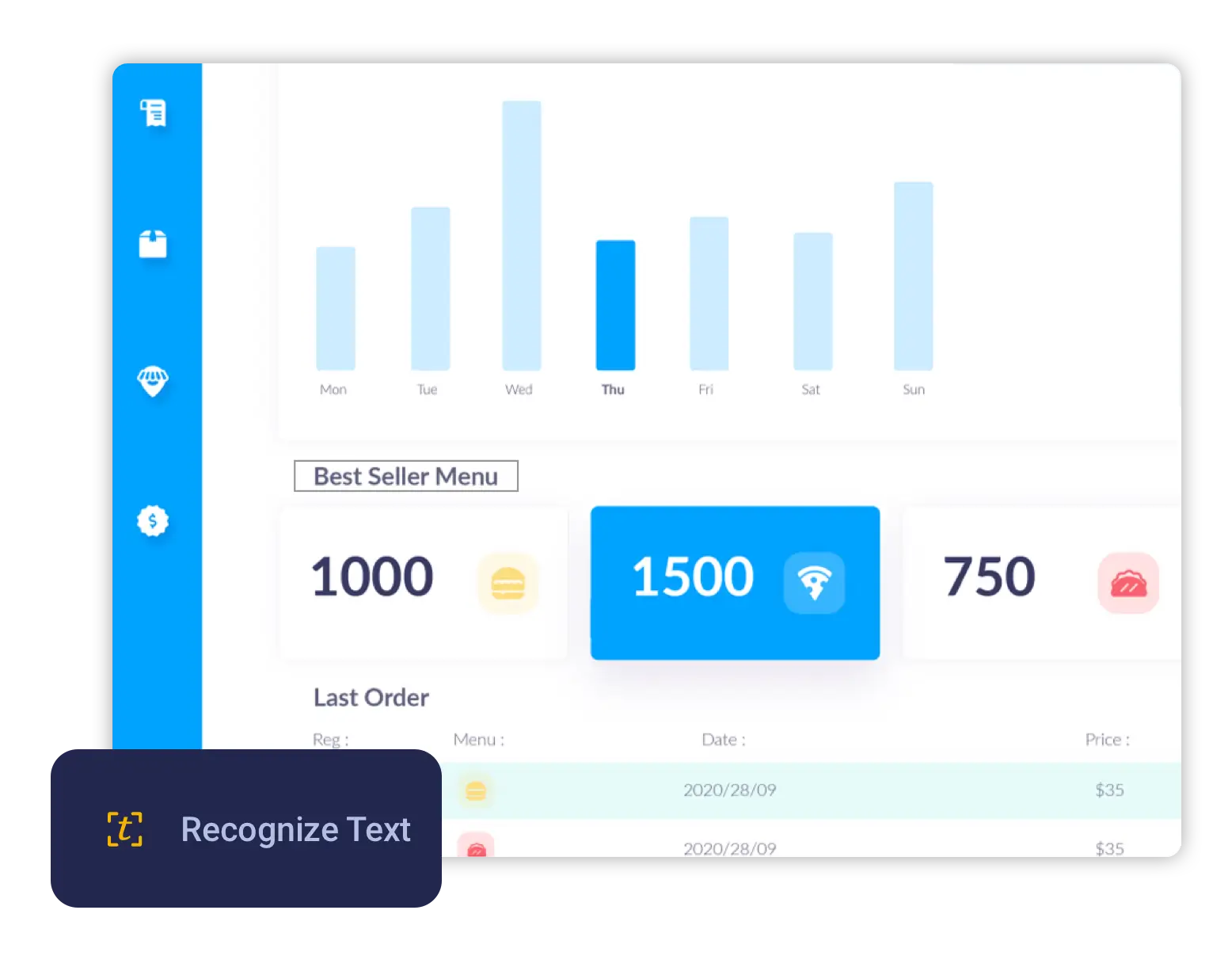 Import your own images to edit
Import an image directly from your computer using the Project Manager, available with all paid accounts, and edit with our image editor – no screenshot tool required.