Streamline video creation with Stories
Save time, boost creativity, and get results faster with our integrated, interactive video story builder.
Visualize & create your video with ease
Start with a storyboard or a script, then easily toggle back and forth as you build your story.
Add sections, drag and drop to rearrange them, and easily add or record content right in your story. Add notes for planning, type or import a script, then turn your script into captions automatically.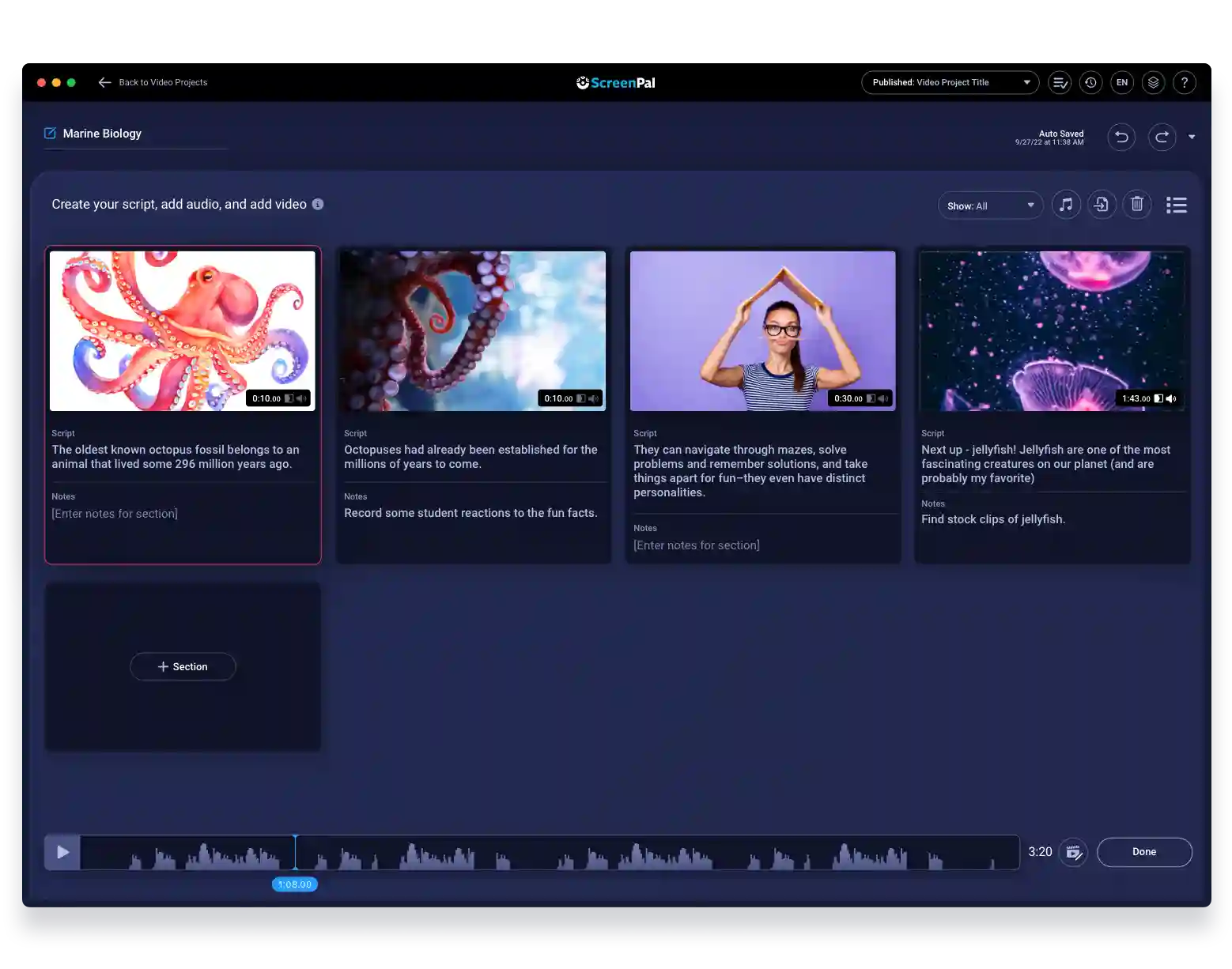 Add media from anywhere
Add video, images, and music from your device, the premium stock library, or your everyday apps. 
Create your script anywhere and upload. Import Google Slides directly, and Powerpoint or Keynote presentations as PDFs. Import audio from anywhere, and Stories will automatically map narration to your story sections.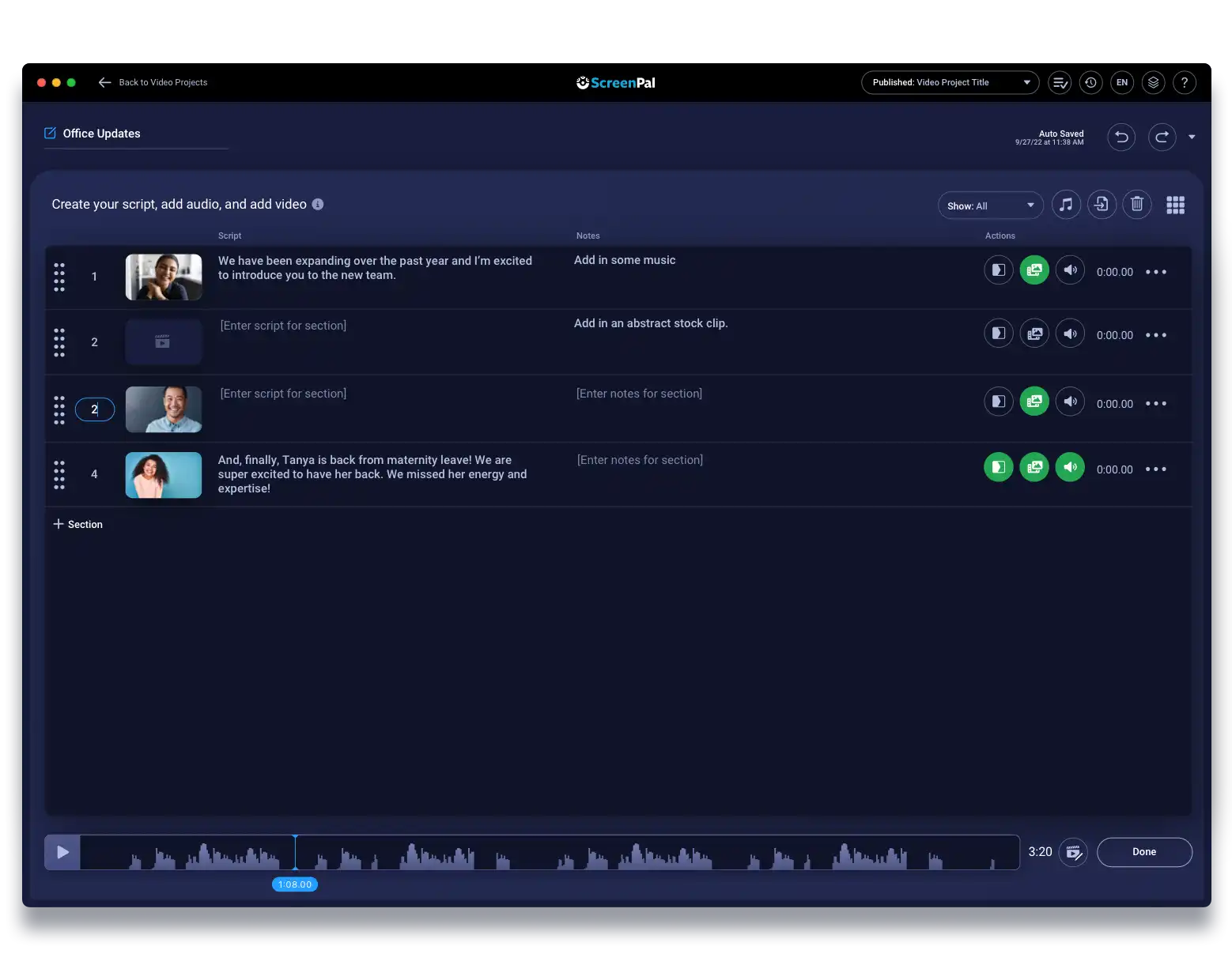 Integrated & intuitive video editing
Easily create without any editing, or use the fully integrated video editor where and when you need it.
Edit directly from your storyboard or script. Add and animate text, shapes, images, and video overlays. Layer sound effects and music, and easily edit multiple tracks of audio.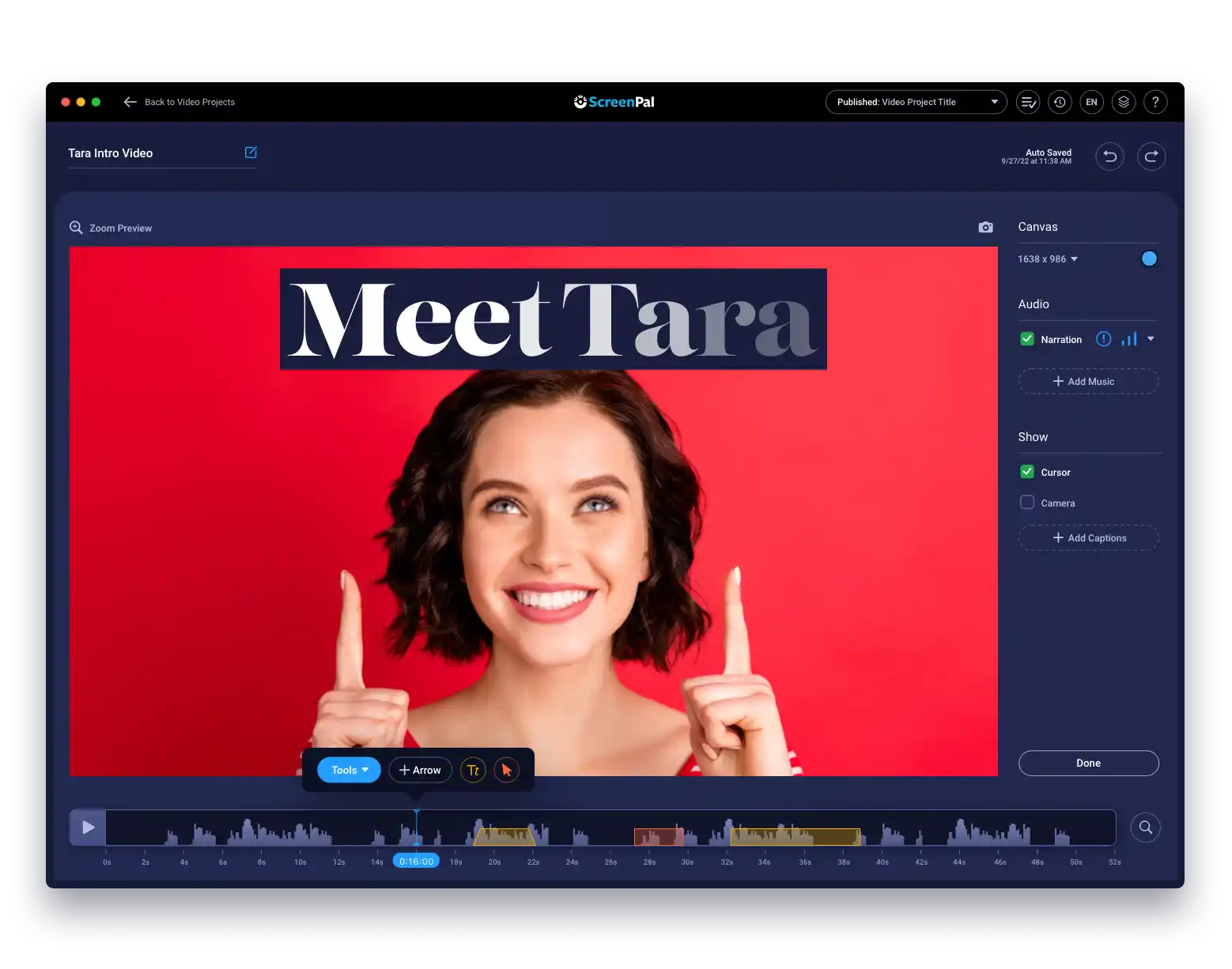 Empower your team to be more
creative, collaborative, & effective
with Stories
Stories is built for teams of any size in every industry, and makes modular, collaborative content creation easy. Let your subject matter experts focus on sharing their expertise instead of learning complicated software. Unlock the full power of Stories with any paid plan.