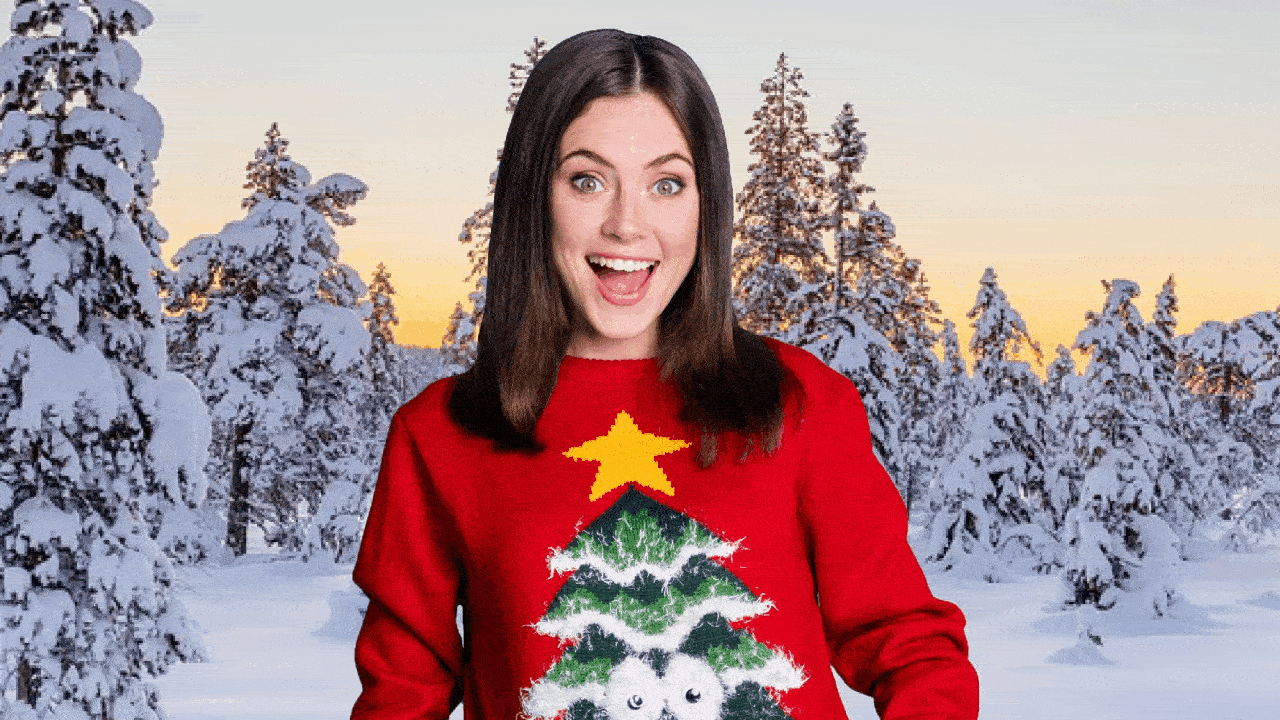 When it comes to holiday cheer, there is nothing like a holiday virtual background to make your webcam videos more festive. Whether you are recording an instructional video, training video, or just want to show off your holiday spirit to your friends and family, a virtual background can help you get into the holiday spirit. But with so many holiday virtual backgrounds to choose from, how do you choose the best one?
The right holiday virtual background can make you stand out and improve video engagement. It can also make your holiday video more fun. With so many images to choose from online, how do you find the best holiday virtual background for your video?
Whether you're looking for a professional virtual background or something more casual, we have you covered. ScreenPal has an extensive stock library of virtual background images you can use when recording webcam videos and greetings. We've compiled tips and holiday virtual background images to give you some ideas for your Christmas, Hanukkah, winter, or other holiday videos.
Why use a holiday virtual background?
A virtual background is simply an image or video used as the backdrop in a webcam video. You've probably seen people use them on video calls for work or to enhance webcam recordings. Now with more and more people working from home, virtual backgrounds have become the norm. If you're making a holiday video, you can also use a virtual background to give it that extra festive touch.
Using a holiday-themed virtual background can serve numerous purposes. Adding a holiday virtual background can add a festive touch to your webcam videos and conceal your actual webcam background. Since the virtual background replaces your default webcam background, such as your room or office, it helps preserve your privacy. It can help keep the focus of the video on you by removing a cluttered background, and you don't have to worry about people seeing something in your background that you would rather keep private.
Holiday webcam video ideas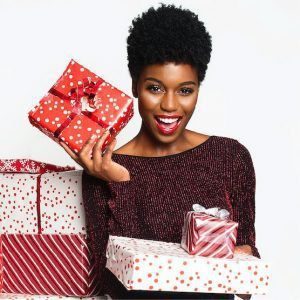 When it comes to webcam recordings, there are many ways to make your videos more fun, engaging, and festive. A holiday virtual background image can give your recordings a more festive feel and it can also be a lot of fun to use. You can find holiday virtual backgrounds that are realistic-looking like a home with a fireplace, or creative background images like a holiday-themed illustration.
Creating fun, lively holiday videos can be beneficial for businesses, educators, and more. Here are just a few ideas for how you can use a holiday virtual background for your videos this holiday season.
Holiday-themed business videos
If you have a business, the holidays can be one of the best times to promote your products or services. And what better way to do it than with a festive and attention-grabbing holiday-themed promotional video? Just set up your webcam, record your video, and post it online. You could even add some additional effects and enhancements with our video editor. Sending a well-timed promo video during the holidays can help boost your sales.
Holiday-themed educational videos
If you're an educator, you can celebrate the holidays by creating holiday-themed instructional videos. Whether you're recording a lecture, demonstrating a process, creating a quick professional development video, or just sending a holiday greetings message to students or colleagues, a holiday virtual background image can make your video more personal and unique. Adding a holiday virtual background will add some seasonal fun to your educational videos to keep your students engaged at the end of the semester!
Personal holiday videos
Sending holiday cards is a great way to stay in touch with friends and family, but why not add an even more personal touch by sending a video holiday card this year instead? You can easily create a video holiday card using your webcam. Simply set up your webcam and record a holiday message. You can add a holiday-themed virtual background from our stock video library to make your video card more festive. You could also use a virtual background for holiday event invitations, holiday thank you cards, and more!
Choosing a holiday virtual background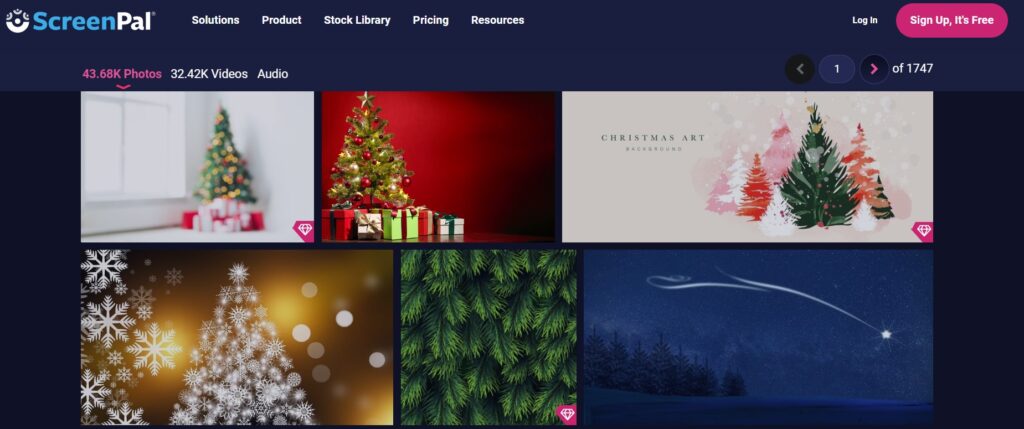 When you want to add some personality to your webcam videos, adding a holiday virtual background is a great option. Selecting a webcam virtual background for your holiday greetings, instructional videos, and promotional videos is a lot more challenging than you might think. Here are a few things to consider when choosing a holiday virtual background image.
Video tone
One of the first things you'll want to decide is whether you want a realistic or more creative look for your holiday virtual background. If you're going for a realistic look, you'll want to choose a photographic virtual background. This can be a picture of a holiday scene, like a fireplace with stockings hung above it, or a winter wonderland. If you'd prefer a more creative look, you can choose an illustrated virtual background, perfect for event invitations and fun videos!
Topicality
Keep in mind what your video topic is when choosing your virtual background. It's best to choose a virtual background that's relevant to your video topic still, so it doesn't confuse or distract your audience. For example, if your video is about a serious topic like computer security or preventing hacking, then a webcam background with snowflakes might not be very relevant, but if you're running a year-end promotional video, then a virtual background with snowflakes might be a fun enhancement.
Snow or no-snow
When selecting virtual backgrounds for the stock videos, people often use winter wonderland images with snowfall. But using a snow-based virtual background comes with a unique set of challenges. Real snow is consistently falling instead of hanging static in mid-air like in an image. If you're trying to use a realistic photograph with snowfall, your virtual background may look unnatural. A photograph with snow on the ground, not in the air, could look more natural. If you're using an illustrated or creative virtual background, static snowflakes in the air would be more understandable and could help set a winter theme for your webcam video!
Depth of field
The depth of field is the distance between the nearest and furthest objects in a scene. Make sure the depth of field in your virtual background is realistic for a webcam background. Pay attention to whether the size, proportion, and angle of the room and items in the virtual background look realistic together. As a rule of thumb, avoid close-ups when selecting virtual backgrounds. For example, if there is a home scene with a decorated Christmas tree in the background, it would appear unnatural for the ornaments to appear the size of your head.
Other people
Be careful of holiday virtual backgrounds with people in the image. Since people usually move around, a picture with stationary people in the background can appear unnatural and possibly even distracting. Furthermore, people tend to observe other people. Even if your audience knows you have a virtual background in place, the inclusion of other people can draw attention away from you and your video. If you want to eliminate distractions from your video, you may want to avoid people in your holiday virtual background image.
Simplicity
When you're choosing a virtual background for a holiday video, simplicity is key. You want to avoid anything that will be too distracting or make it difficult to focus on you as the speaker. A busy background with a lot of different colors or items in the background can be a major distraction, so try to keep it clean and simple. The focus should be on you as the speaker, so it is best to choose a background that is neutral and not too busy.
Holiday virtual background examples
When it comes to selecting a holiday virtual background for webcam videos, there are a wide range of images available to choose from to help you create a holiday-themed video. If you have a Premier plan or higher, you can select from our comprehensive collection of stock images that you can use as your holiday virtual backgrounds.
Below, we've put together a list of holiday virtual background ideas for your webcam videos, including Christmas, Hanukkah, general winter scenery, and more.
Winter virtual background images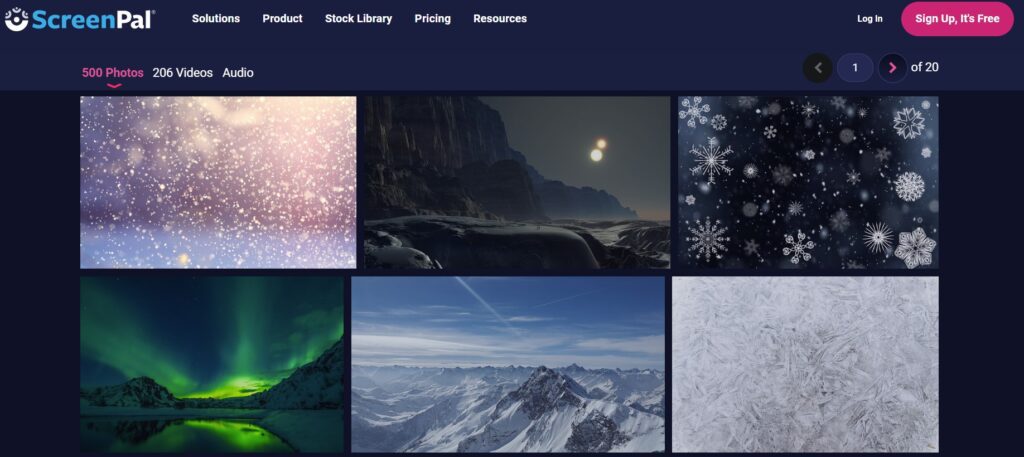 Looking for a broader holiday theme for your video that can be relevant for many months of the year? What better way to get into the holiday spirit than by using a winter-themed virtual background? Winter scenery is not only beautiful, but it can also be quite calming and relaxing. Furthermore, winter virtual backgrounds could work for all holiday events at this time of the year — from Christmas, Hanukkah, New Years, or more genetic winter-themed videos.
Illustrated Christmas virtual background images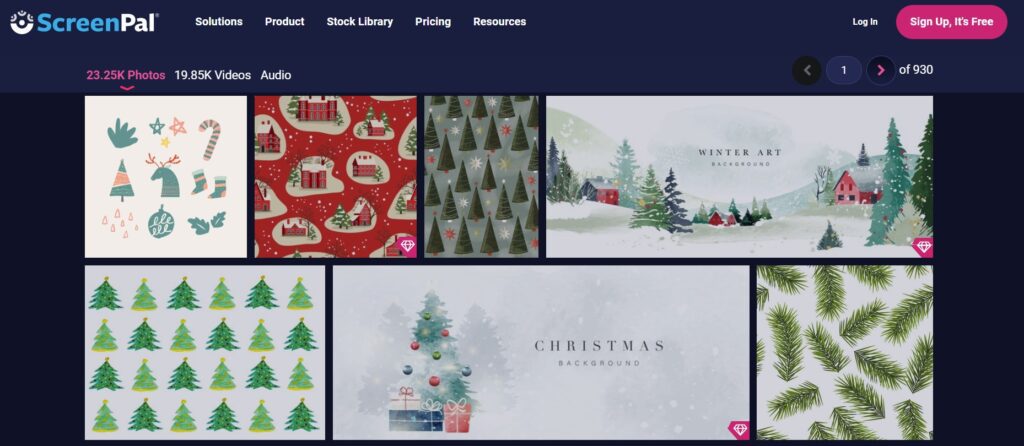 can add a touch of fun and creativity to your webcam holiday videos. They can also set the mood and create a festive atmosphere. You can find patterned virtual backgrounds that feature Christmas trees, Christmas ornaments, Christmas cookies, snowy landscapes, and other illustrated holiday features. Illustrated virtual backgrounds can add a touch of whimsy to your webcam videos, and they're especially great for holiday event invitations or video Christmas cards.
Christmas home virtual background images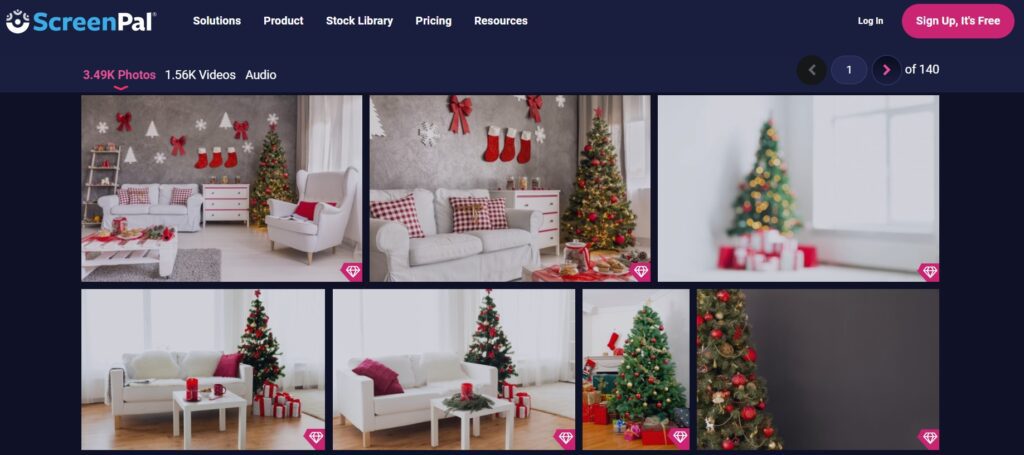 A Christmas home virtual background is the perfect way to show off your holiday spirit and add a personal touch to your webcam videos. You can use virtual backgrounds that display lighted Christmas trees, stockings, or other holiday decorations. Furthermore, by selecting a beautiful home setting for your webcam videos, you can make the viewers feel warm and comforted.
Christmas decor virtual background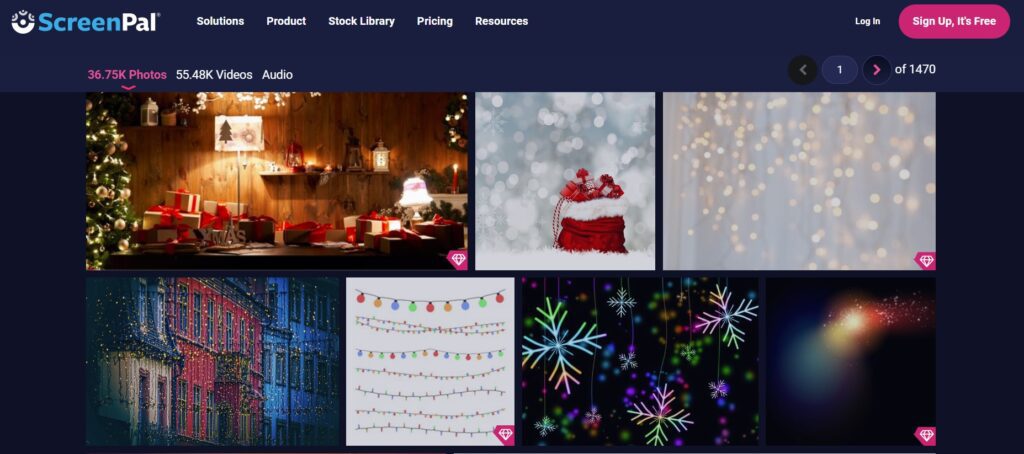 For Christmas, a great virtual background idea is to use a festive Christmas decoration. This can either be a picture of a decorated tree, fireplace, or any other holiday scene. You can even find some Christmas-themed photographs of gingerbread men, Christmas cookies on strings, or Christmas lights on a tree. The possibilities are endless, but be sure to find images that don't distract from your video!
Blurred Christmas virtual background images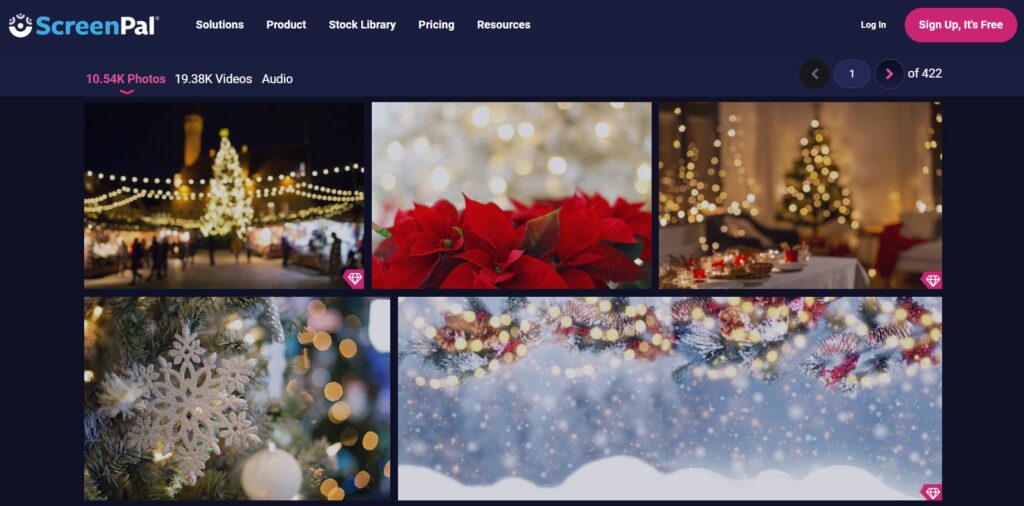 Blurred or bokeh images are created when the background is out of focus, making the foreground stand out. You can use a bokeh Christmas virtual background of Christmas stars, lights hanging on trees, candle flames, and other similar holiday decorations. The best part about using bokeh photographs is that they add warmth and texture to your videos without pulling the viewer's attention to a specific object.
Hanukkah virtual background images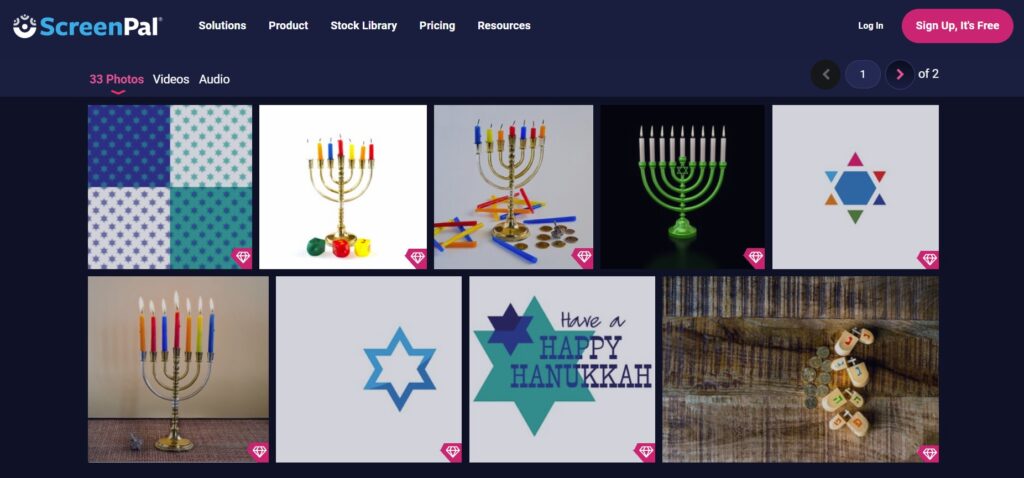 This holiday, light up your webcam video with a festive Hanukkah virtual background. You can go for a classic Hanukkah background featuring a menorah in the center with candles lit up, surrounded by presents, dreidels, and gelt. Or you can go for more vivid, illustrated virtual backgrounds featuring colorful stars and dreidels or the Star of David made of branches. Hanukkah-themed virtual backgrounds are ideal for sending Hanukkah greetings or event invitations.
New Year's virtual background images

As winter approaches, the countdown to the new year has begun, and we all know what that means! Time to start planning New Year's virtual backgrounds for your videos. New Year virtual backgrounds are perfect for sending out New Year's greetings on New Year's Eve, or resolutions ideas, business planning videos for the upcoming year, or more. You can pre-record a video greeting, holiday event invitation, or promotional video using New Year's virtual backgrounds and send them out to celebrate the new year!
How to use holiday virtual backgrounds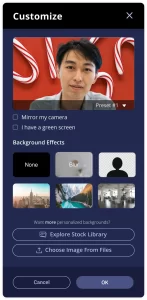 Once you've selected the best holiday virtual backgrounds for your webcam videos, it's time to put them into action. When recording videos on ScreenPal, you can remove your background and insert the chosen stock video background — you can find the best virtual backgrounds for webcam videos on ScreenPal's stock library of images and videos.
Add your virtual background
You can easily add your holiday virtual background image to your video using our free background remover tool during your webcam recording in our screen recorder or in our video editor after you've finished recording.
Select soft, medium, or hard edge
After selecting the virtual background for your video, you can also fine-tune and edit the presentation for maximum impact. ScreenPal's sophisticated webcam recorder features Edge Detection, which can detect where you end and the background begins through AI (artificial intelligence) technology. You can use this tool to determine the softness of the edge. Soft Edge would blur your outline to create a smooth transition with the holiday virtual background, and Hard Edge would leave you with slightly sharper angles, creating a more prominent distinction between you and the background.
Monitor your real background
If you want to make the transition from your body to the holiday virtual background seamless, you must also monitor your real background. ScreenPal has an incredibly sophisticated edge detection capability using AI technology, but there are still ways you can improve the quality of your webcam recording.
It helps to record the video against a flat, high-contrast background with minimal clutter and distractions. For example, if you have brown hair, it's best to have a contrasting color in the background because the AI technology could potentially confuse a brown, wooden background with brown hair and distort the virtual background image. Furthermore, your clothes should be of a different color from the background to create a clear distinction, thus ensuring the virtual background fits perfectly without blending with elements of your room.
Use consistent lighting
To help keep the focus of your audience on you, it helps to use clear, consistent lighting. Without proper lighting, your face may look washed out, dull, or dark. Furthermore, using good lighting can help you appear more natural against your holiday virtual background image. If you're in a dim space, you can add a lamp in front of you to light your face. Ideally, you can also invest in a ring light to evenly brighten your complexion and space, ensuring the best results for your webcam video.
Create unique holiday videos
The holidays are a great time to be creative and connect with coworkers, friends, and family near and far. And what better way to do that than by making a holiday video? We can help you bring your holiday video ideas to life. Here are six benefits of using ScreenPal to make your holiday videos this year:
ScreenPal is an all-in-one solution for making holiday videos and adding your holiday virtual background. You can record, edit, and host your webcam videos all in one place and use a wide range of tools and images from the stock library to enhance your virtual background. With Christmas, Hanukkah, and New Year just around the corner, this is the perfect time to create webcam holiday videos to celebrate with your loved ones, colleagues, or even customers and clients!