Video is making a big difference for the job search today, and a new certificate program at UCLA Extension is preparing educators and soon-to-be teachers for this changing landscape. Kris Lambert, Instructor and Curriculum Developer for UCLA Extension, UC San Diego Extension, and UC Santa Cruz Extension, spearheaded the video-focused program, which has a waiting list of prospective students eager to enroll.
We spoke with Lambert to learn more about the impact video has made on her students, how it fits into her workflow, and she'll share her game-changing job search strategy that she terms "the interactive resume."
Lambert has been teaching for 30 years, and in that time she has seen classes shift from mostly in-person, to a hybrid setup with both classroom and online components, and finally to the completely online format many students enjoy today. For the last eight years, she's been using video as a teaching tool for her online classes.
The Value of Video
Communicating with students through video makes it easier for Lambert to reach each student in a way that is meaningful to him or her.
"The wonderful thing about it is that I can get my point across to the visual learners, and I can model what it is I'm wanting them to learn," she said. "It's really important for them to see what I'm wanting from them in the classroom."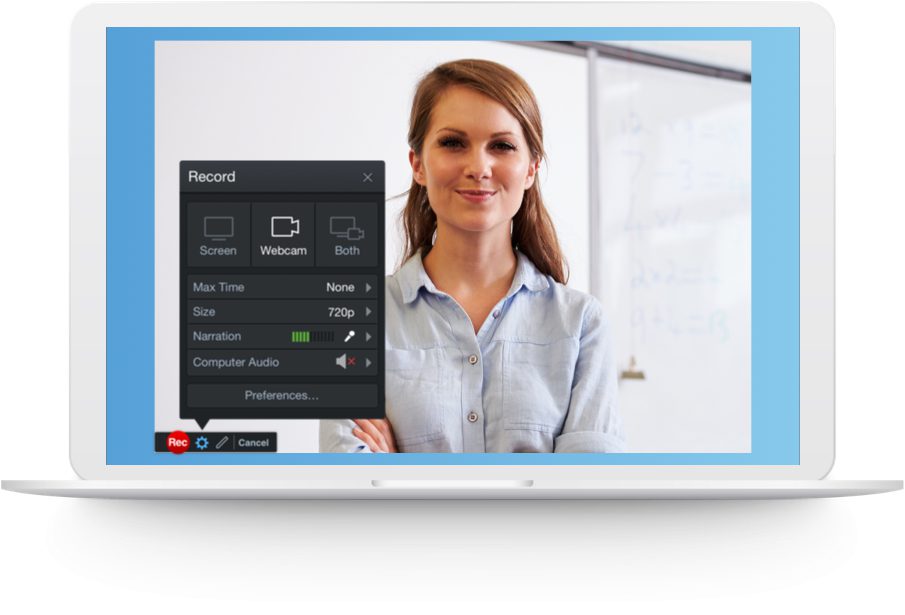 Because many of her students are working professionals getting a certificate on the side, they tend to have full schedules that include work, school, and family obligations. To make their lives easier, Lambert delivers assignment instructions via video in addition to a written format. This small change cut down on the number of questions she gets by 90 percent, because often when people read instructions, they simply skim over them without absorbing the information. A short video, on the other hand, allows more room for multitasking.
"I hear from all of my students that they are making dinner for their kids or doing something else, and they're listening and watching my video while they're doing those things," she said. "This helps to reinforce the ideas."
Because of her consistent use of video, students tell Lambert that they feel like they know her. She said email alone doesn't allow for that kind of connectedness. She gets positive reviews for her teaching and believes video is part of the reason why.
"Not many of the teachers who do what I do take the time to record or use screencasts," she said. "I've been telling people that it may take a few more minutes up front, but it saves you hours on the backend."
With video, Lambert said she doesn't have to repeat herself. Students can refer back to her clip if they need to review something. Lambert believes there is value in giving students more than just a written answer.
"People learn in different ways," she said. "Some are visual learners; some are written learners. So this just helps to reach all the learners in whatever way works best for them."
ScreenPal Enhances Class Time and Workflow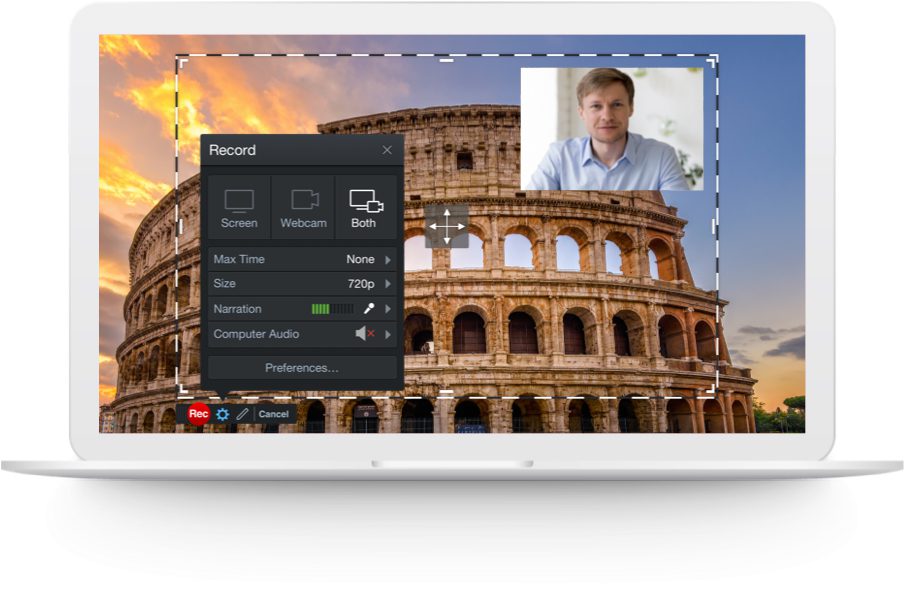 Video plays a big role in Lambert's' course structure, as well as her workflow. According to Lambert, schools are finding that fully online classes are working for a number of reasons. First, online classes allow educators to reach a broader audience.
"You can be living in China and take these classes," she said. "Everything is really switching to online courses."
She noted that younger students are already used to doing things online, so people in their 20s generally prefer an online format.
At UCLA, UC San Diego, and UC Santa Cruz, Lambert teaches a combined seven classes a quarter, which usually reaches the 25-student limit. As a ScreenPal Premier Plan user, she said she uses the video creation tool in all of her classes, which enhances class time and workflow.
Video Is a Powerful Job Search Tool
Exclusive to UCLA Extension, Lambert's' interactive resume strategy is preparing students to stand out in the job hunt by allowing them to showcase their teaching skills before interviewing for a job.
In each class, students record themselves teaching five- to ten-minute lessons. Many of her students turn to ScreenPal for this, which allows them to easily create a shareable link for their videos. At the end of the program, students compile all the videos they created and use them to get jobs. This is what Lambert calls the interactive resume.
"The potential employer can see what they look like, can hear them speak, can hear their intonation, can see how dynamic they are, and use that to get a job," Lambert said. "I don't think there's any better way, especially nowadays."
Lambert said that from the employer's perspective, video resumes make a lot of sense.
"Think about how they're able to weed out all of the people, instead of making people actually show up at your office to interview or have a phone call," she said.
It's a strategy to stand out from a sea of traditional resumes.
"Imagine if you had 50 resumes on your desk, and one or two have a couple of links. You think, 'Oh let me just click on that one.' That person becomes alive, where the other ones are just a name on a paper," she said.
In its first year of operation, Lambert said the program has had an overwhelming response from students and now has a waiting list for enrollment. She pointed to not only the school's reputation as a reason for the program's success but also the fact that students leave the program with a finished product they can use to get hired, rather than wondering what to do next.
The first round of students will complete the program this year, and Lambert is eager to see the results of their interactive resumes.
Share Your Story
ScreenPal would like to thank Kris Lambert for sharing her story. Email our marketing team (marketing@screenpal.com) and share your story. We love hearing from our community.
Quick Links
Running a Remote Business Powered By Video
Powerful Ways Videos Are Used In a Digital Classroom
Educator Believes Blended Learning Is The Future of Education