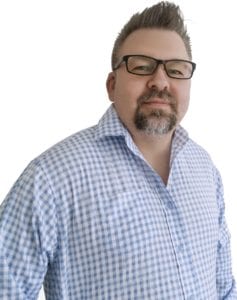 Guest Post: For the last 15 years I have worked in web development. During that time, I have come across all types of clients and helped solve a variety of different problems.  In a typical day's work, I support and teach my clients how to use a new website or app.  These are essential tasks but they have their own challenges as well. 
Long List of Ways to Communicate
I use a variety of communication channels when providing service to my clients.  It's a long list and you may find a similar list of your own.
Phone

Sending an online guide from the system developer

E-Mail support

Screen sharing
As you know, it takes a lot of work to provide great customer service.  Here are some of my biggest challenges and why your typical communication channels may not work.  I'll share how I'm able to use video to help my clients, and yes, my mom to communicate.  Plus, I'll give a bonus reason why I use video and how ScreenPal's video creation tools have helped. 
Phone support can leave you unprepared
Phone support is the most used form of support I provide to solve client problems.   The main problem with phone support is that it can leave you unprepared.
A client calls and tells you their issue.  This form of communication doesn't give you time to research, leaving you unprepared to answer their questions.  
We have all tried to guide a client, a friend, or a family member (mom) around a website by phone.  We also know how fast a call can get off track and end up in chaotic confusion. 
It's left me with this conclusion: Phone support is not the best use of your time.
Sending online 'manual' guides are too technical 
The most logical way to teach a client to use a website or an app is sending a copy of the developer's manual. From my experience, this rarely works.
Many of these manuals are written in a technical way, typically not understood by its users. What may be logical to the developer is, most of the time, not understandable for a client. Most manuals made by developers are too technical. They provide superficial explanations of each feature, rather than a useful step-by-step guide.

Another challenge I've come across is that these manuals change because the technology has changed.  They are rarely updated. What I found is that online guides are made in the early stages of the development, and from then on no one has spent the time to update them, and what you see in the guide does not resemble anything in the current version of the system.
No matter what the problem is, chances are the client gets confused and is calling you anyway.
E-mail support wastes time
Mail support can be the right solution but it's may end up consuming more of your time.  
To make email support work, you need to formulate your answers in a simple, easy-to-understand way. Also, it will often be necessary to create screenshots with explanations to get the message through to the client.
But, even if you put in a lot of effort and make thorough explanations with perfect screenshots, it oftentimes doesn't help my clients.
Screen sharing mishaps
Screen sharing is an excellent alternative for providing customer support.  You can show your screen and walk your clients through each step.  You can also have your client share their screen so you can guide them on the process.  
This method usually works very well, but there is a catch.  They may not remember everything you've shown them.  
I often hear my clients say, "Sorry but, I didn't quite understand. Can we do it again?"  Most of the time, I have to schedule another call.  
The best solution for communication
After many trials and errors, I have found that the most time-efficient way to give support and help clients is to make short video guides.  The response has been positive.  My clients love it.
I use ScreenPal to create all of my videos and there are numerous reasons why it works.  
The videos are quick and easy to make

You can add voice and text instructions, arrows, lines, boxes, and other symbols explaining your points.

You can use reuse videos and send them to multiple clients.

The client can view the video while working on the issue and can pause whenever needed.

They can save the video and rewatch it to make sure they understand.
Here is an example of a typical guide I made in less than 5 minutes: https://screenpal.com/watch/cYhrhTkJ8C
One more bonus!
There are times when I help my clients with their online store.  I use a web crawler to scan their products and at the same time, I screen record it. Once I'm done, I provide the recording to my client along with a price quote.  
My clients are impressed.  They've never seen a web crawler in action before.  Because of the video, I've been able to close more deals. 
By providing videos, I'm able to provide them with a show-and-tell of what I'm doing.  In the process of selling my SEO services, I am able to record my keyword research while explaining every step. I compare the competitor's website strengths and weaknesses. It shows my clients that I know what I'm doing and will deliver what I promise. 
In most cases, the client calls after seeing the " video" and says: "How much? And when can we be up and running?"
Helping my mom and yours too
But, the best thing about screen recording is that it makes it easy to help my 72-year-old mom. My mom has two sons working in the IT industry and we are always eager to help when she has a problem with her computer.
Repeating the same things over and over can get tiresome. For example, she has repeatedly asked the same questions about how to share and print documents from her computer. 
My brother and I discovered a solution.  We created a document folder on her desktop filled with video guides of the most common things she has asked for.  
So instead of our video conference calls explaining how to do something, we can focus on other things with the family. Things that make life worth living.

About Guest Writer: Soren Jensen is an online Jedi and owner of Webinators OÜ, who besides skyping with his mom, spends most of his time as a technical SEO consultant for kh-online.dk.