ScreenPal Certification: Level 1
Welcome to ScreenPal! Our Level 1 Certification will help you get started on your journey to creating and sharing great content with ScreenPal's easy creation tools and content hosting platform. Watch the short videos below, take the fun embedded quizzes, and learn how to create videos like this for your own audience!
It's easy to get certified! Once you've completed the course modules above, fill out the exit survey and we'll send your certification.
Explore additional video tutorials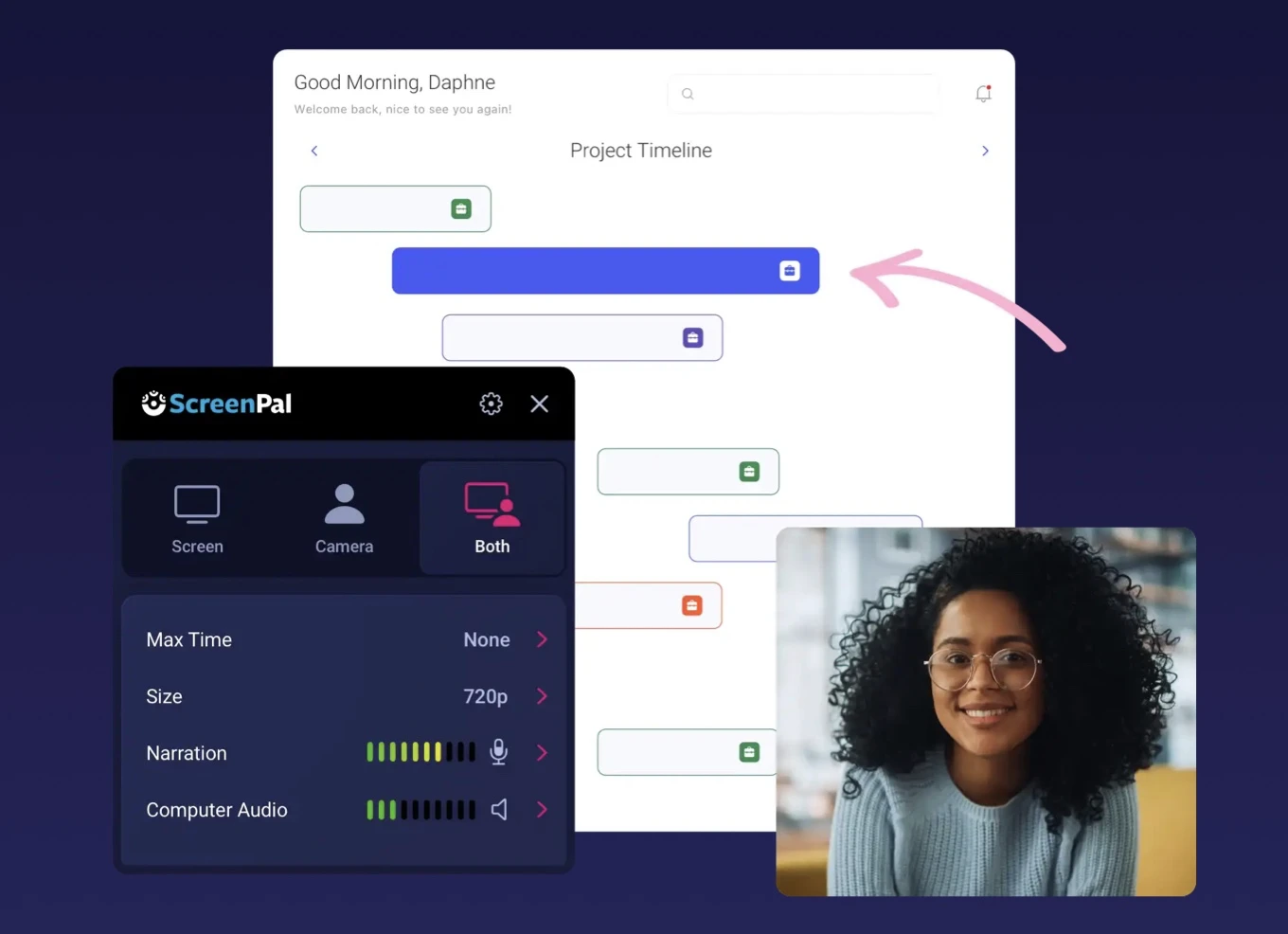 A step-by-step process on how to start using our free screen recorder.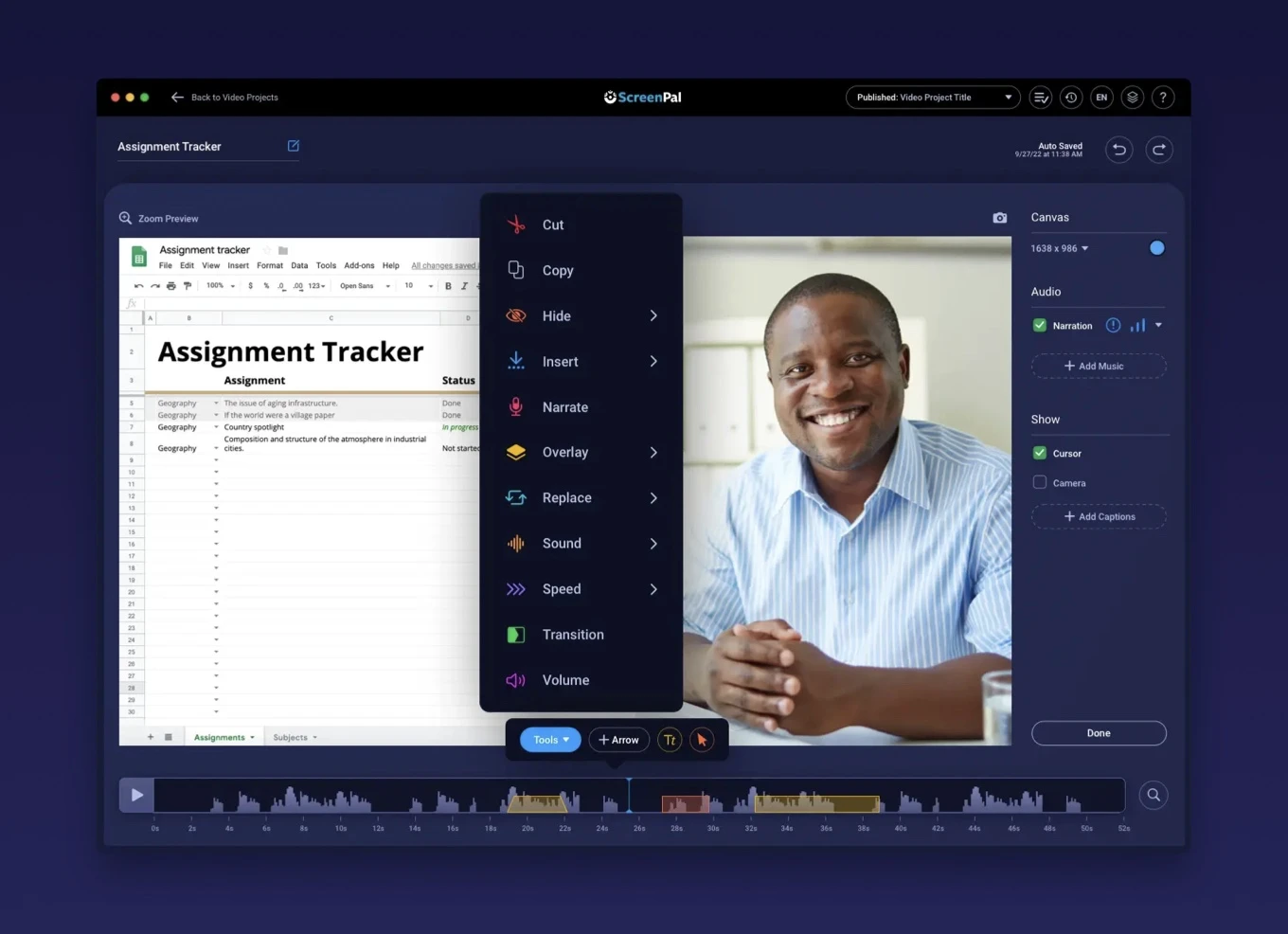 The video editor has all you need to enhance your videos.  Here's a quick guide to get started.